When she died 12 years ago, photographer Vivian Maier went from anonymous to fairly famous. She's had books on her work published, an Oscar-nominated documentary and photo exhibits all over the world. 
Now the onetime North Shore nanny is receiving more posthumous praise, this time for a show of her mostly unseen color photographs of local people and places. 
TRANSCRIPT
Marc Vitali: She took many images of children—sometimes the kids that she cared for.
And she had a sensitive eye for Chicago buildings and infrastructure.
There are scenes of the Loop in 1970 and the rubble from the demolition of the Chicago Stock Exchange.
When she was alive, Vivian Maier was unknown to curators and historians. Now she's getting the second show of her work at the Chicago History Museum.
And it's all in vivid color.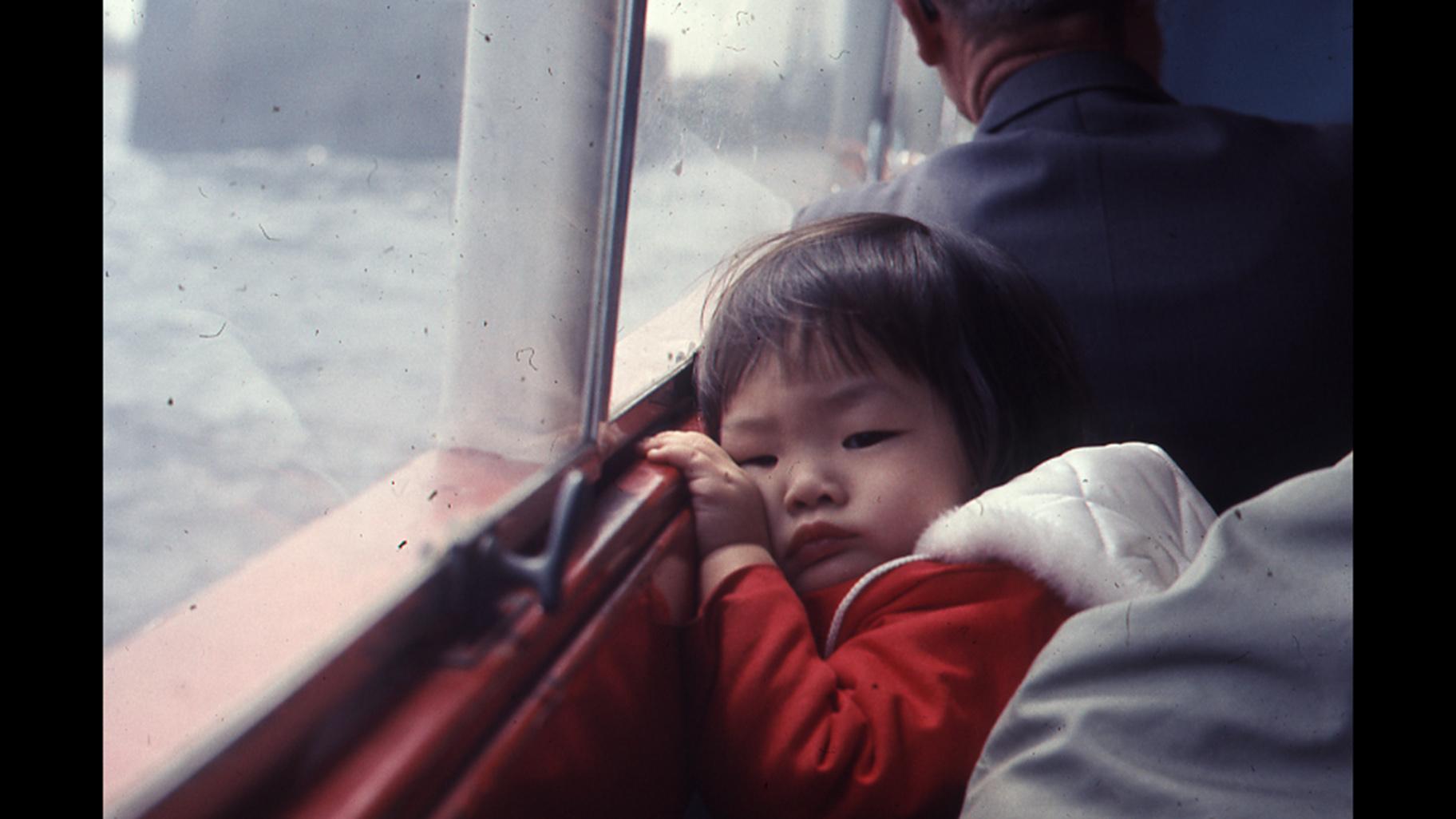 (Courtesy the estate of Vivian Maier)
John Russick, Chicago History Museum: We look across the spectrum of activity in Chicago and look for ways to reveal something about Chicago — "Chicago-ness" — the people who are here. What are they doing? How are they shaping how we think about the place we live in. Creativity comes out in a lot of these questions as we're asking ourselves: what are people doing and how are they reflecting the city in that?
So to look at this work I think is not only to reveal something about her, this, this amazing artist and the quality of the work that she generated, but something about us as well.
Vitali: If you are familiar with Vivian Maier's work, you know about her self-portraits. She often found inventive ways to document her presence in the photographs.
Most of these color works are focused in and around Chicago.
Russick: One of the things I really like about looking at her work is that, sometimes it's not evident, right? You don't immediately see it as a Chicago work, and yet after a little bit of time you sort of capture a sense that this reflection is of that building, and you can sort of ground the scene she's photographing in context, in a place, in Chicago. So place is really clearly important to her.
Vitali: The exhibition includes a selection of Super 8 movies that she shot – including more on the demolition of Adler & Sullivan's Stock Exchange building.
The works came from a donation to the Chicago History Museum by a local art collector who wants the pictures to be accessible.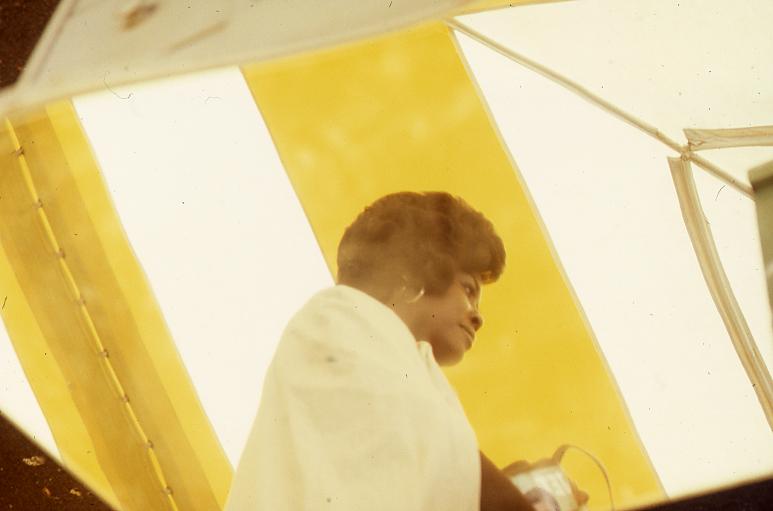 (Courtesy the estate of Vivian Maier)
Russick: She's able to walk that fine line between being sort of voyeuristic and dispassionate and being so empathetic that she sort of can figure out how to live within that small, intimate world that that person is in at that moment — and yet continue to keep her art-making self on task, which is to capture this picture at the right time, with the right light levels, with the right framing, time and again.
I think that's one of the ways that Vivian and her history can inspire us, right? I mean here is this amazing artist who never had the critics' eye, never had any popular success, you know, in our culture and yet was creating these fantastic works. It gives me hope that our world is more full of creativity and great art-making and maybe even something that comes to genius then we have time to elevate and recognize and give attention to.
---
More on this story
The exhibit "Vivian Maier: In Color" is on view through May 8, 2023 at the Chicago History Museum.
If you're new to the Vivian Maier story, watch Jay Shefsky's original report on the discovery of her work. It's an epic story with more great photographs of Chicago people and places.
Follow Marc Vitali on Twitter: @MarcVitaliArts
---