A relatively small but significant trove of photographs by Vivian Maier has a new home at the University of Chicago Library.
They're a donation by John Maloof, the Chicago collector and filmmaker who is thought to hold the largest number of works by Maier.
The gift includes 500 prints by the celebrated Chicago nanny which have never been published or exhibited to the public, according to the university. It's also the first time a research institution will own part of Maier's extensive photographic legacy.
The images are among the very few Maier chose to have printed. She left behind more than 135,000 negatives.
The library says the photos will be available to researchers for "interpretation and analysis."
"Vivian Maier herself is unique as a photographer because of her personal story and the remarkable quality of her work," said U of C Library Director Brenda Johnson. "Seeing these prints will help viewers to step back into Maier's time and place and to explore her perspective."
When she died in 2009, Maier was virtually unknown. It was only after her death that her photographs and the impressive quality of her work were recognized.
On the show: Maloof and Daniel Meyer, director of the special collections research center at the University of Chicago Library, join us for a discussion about the gift on Tuesday. 
Note: This story was originally published on July 19.
---
Related stories: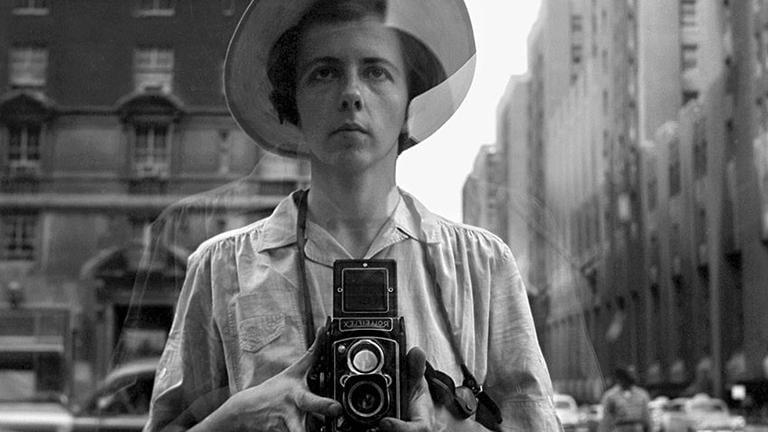 Vivian Maier Legal Tangle May Be Resolved Soon
May 11, 2016: A settlement appears to have been reached over the celebrated photographs of the Chicago-area nanny whose stunning street photography came to light only after her death.
---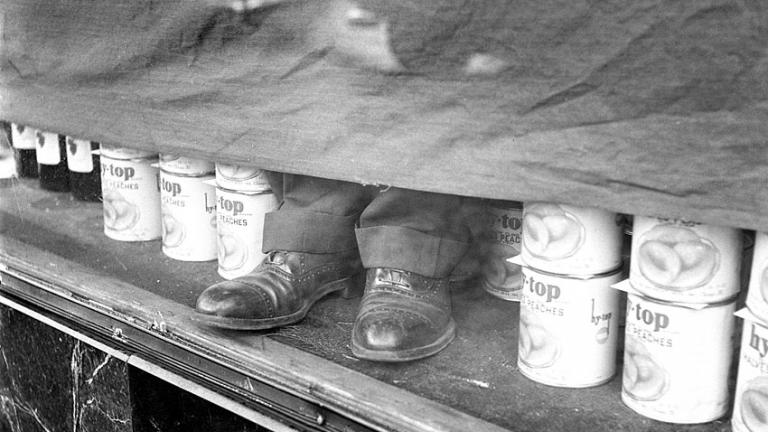 The Meteoric Rise of Vivian Maier
Aug. 1, 2012: In part two of our series on photographer Vivian Maier, we meet other owners of her remarkable archive and explore the international explosion of interest in her work.
---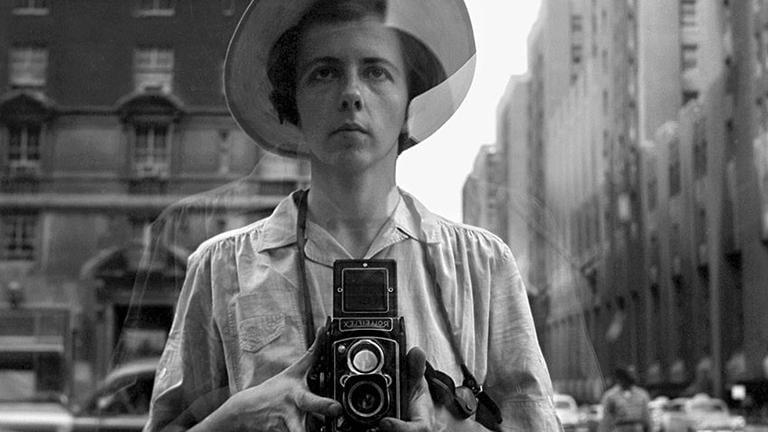 Vivian Maier
July 31, 2012: We begin a three-part series on the amazing story of Vivian Maier, the Chicago nanny who took more than a hundred thousand photos during her lifetime but never showed them to anyone.
---