The legend of street photographer Vivian Maier has grown immeasurably since her death in April 2009.
Not long before she died, more than 100,000 of her photographs and negatives were rediscovered when they were purchased at auction from a Chicago storage facility.
Now the collector who acquired the majority of her work has made a gift to the University of Chicago: 2,700 of her images and some artifacts.
We visited the campus for an update on Vivian Maier.
---
TRANSCRIPT
Jay Shefsky: At the Regenstein Library, the special collections department holds an assortment of still cameras, movie cameras and personal items from the part-time photographer – and full-time North Shore nanny – Vivian Maier.
A library team is processing works new to its collection, including pictures of Maier's world travels, and some very specific – and colorful – Chicago images that offer a glimpse of a changing city.
But mostly, there are people.
Laura Letinsky, professor of visual arts: She had a kind of intimacy or intimate relationship with the world and with those that she was photographing. I think there's a sense of empathy with the common, everyday person as opposed to paparazzi or purely the down-and-out, so I think she's exploring what is her subject – even when she was traveling, you can see her trying to figure out who it is that she's interested in.
Shefsky: The famously private Vivian Maier was profiled on WTTW in 2010, along with the collector John Maloof. (Watch the video here.)
And her story was explored in the Oscar-nominated documentary, "Finding Vivian Maier."
Letinsky: No one knows exactly what her motives were, but looking at the work it certainly does tell a story about a woman, working through the '40s, '50s, '60s and how she saw the world and how she moved through the world.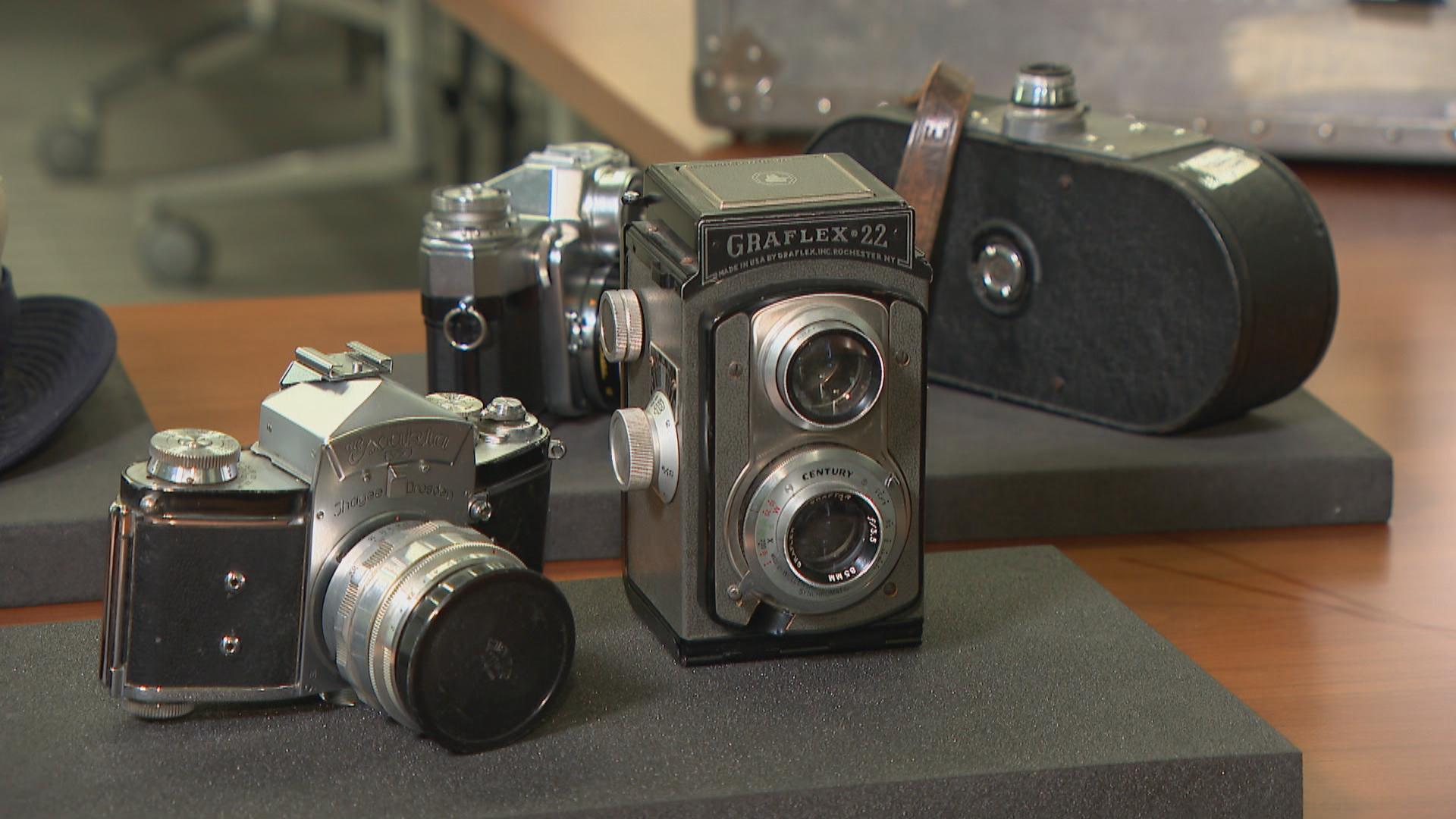 One also gets a similar sense of what was Chicago, what it meant to be a woman. I think even today, walking down the street – how one is looked at, how one has certain permission to be able to stare, to be able to make photographs (and that's changed over time with smartphone technology), but she records an era that otherwise would not be visible to us.
Shefsky: The university is keeping a tight lid on the material while they process the gift. Then, the photos, contact sheets and ephemera will be made available to students and researchers.
Letinsky: It's rare to be able to see this kind of … sort of underneath-the-covers, if you will, of how an artist is thinking.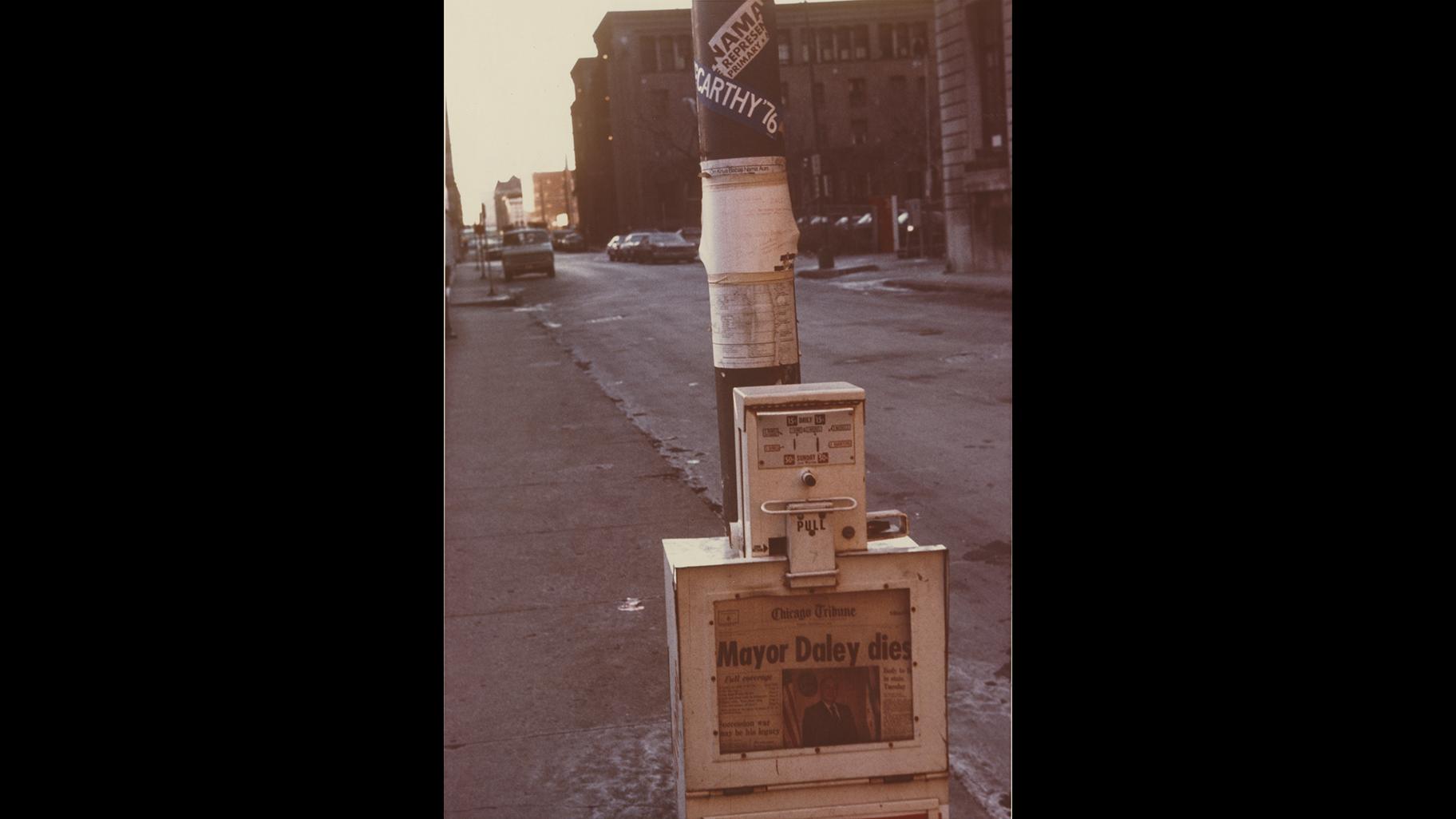 Unpublished work © 2017 The Estate of Vivian Maier. All rights reserved.
The story of the undiscovered artist is always a kind of thrill. Finding this massive set of images by this artist who was relatively unknown is really exciting because one wonders what anyone has – the potential of anyone's creativity.
It really does give us a chance to delve into what she was thinking about and to try and understand what it was she was aspiring to see. In other words, the story about the world, not only about her.
---
More on this story
This is actually the collector's second gift to the University of Chicago. In 2017, he donated 500 prints to the library. As we mentioned, the photographs and ephemeral are not yet available to students and researchers. We'll keep you up to date with the story.
---
Note: This story was originally published Aug. 28, 2019. It has been updated.
---
Related stories:
New Book Focuses on Life, Work of Mysterious Photographer Vivian Maier
500 Vivian Maier Photos Donated to University of Chicago
Vivian Maier Legal Tangle May Be Resolved Soon
Celebrating Vivian Maier on her 90th Birthday
---