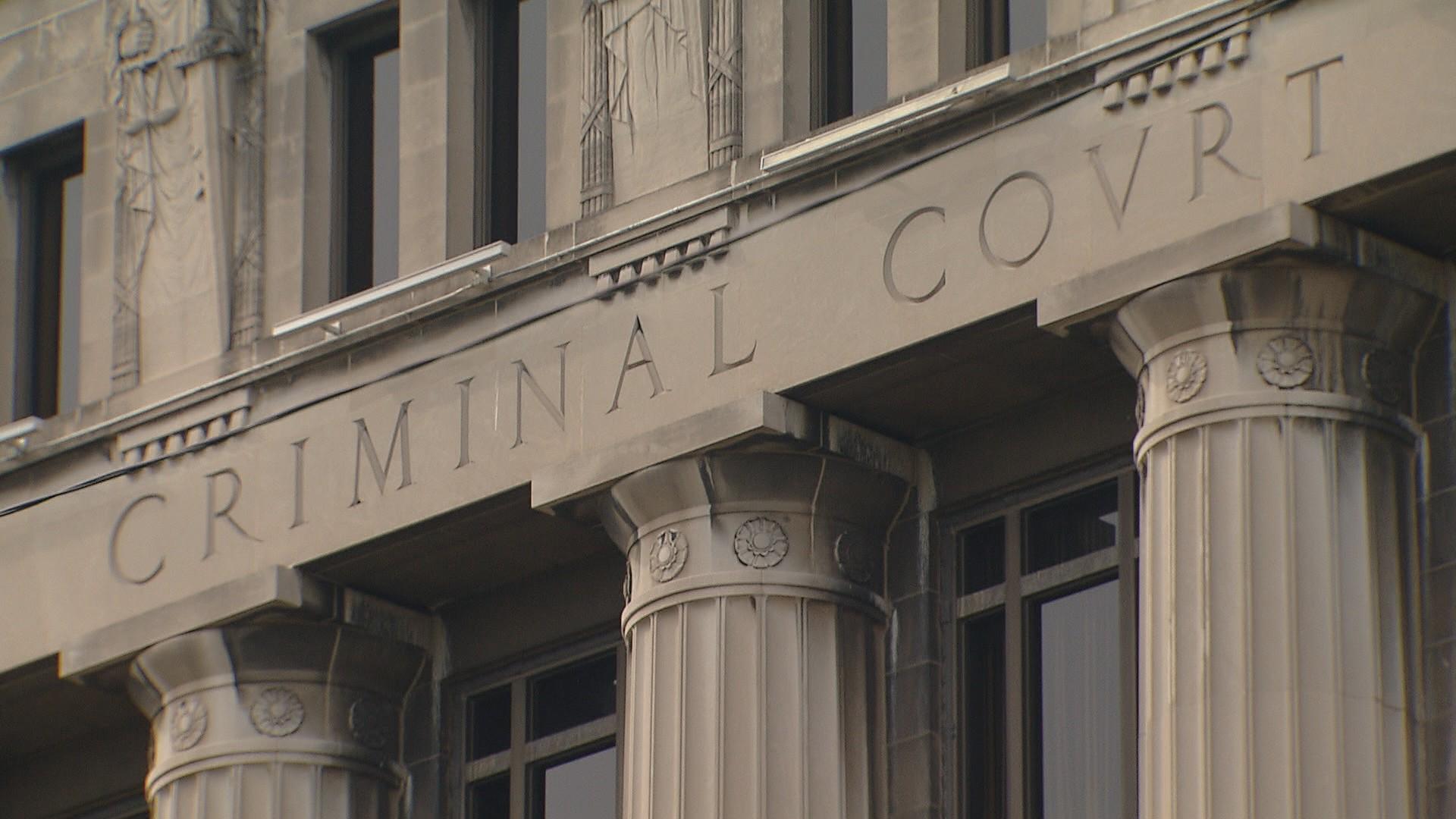 (WTTW News)
Mayor Brandon Johnson's 2024 spending plan earmarks $5 million to create a new department designed to help those returning to Chicago from jail or prison find jobs or other assistance as they work to rebuild their lives.
The newly created Department of Reentry would have a budget of $5 million and four employees charged with helping formerly incarcerated individuals in Chicago get what "they need to thrive in this city," Johnson said at a news conference on Tuesday.
"This has been a long-term demand for years," Johnson said. "Only in this administration is this investment being made. So, when I said we could take care of everyone in Chicago, I mean it."
Ald. Walter Burnett (27th Ward) and the Chicago City Council's Black Caucus pushed for the new department to help the approximately 10,000 Chicagoans who return home after serving time in jail or prison every year. They are significantly more likely to be victims of crime or end up unhoused than other Chicagoans, according to city data.
According to a 2018 report, 43% of people released from prison in Illinois will be convicted of another crime and be incarcerated again within three years.
"We can either allow them to live the way they have been, or give them a leg up," said Burnett, who spent two years in prison after being convicted of armed robbery. A pardon from former Gov. Jim Edgar paved the way for the Cabrini-Green native to spend the next 28 years on the Chicago City Council, where he is now the longest serving alderperson and Johnson's vice mayor.
Former Mayor Lori Lightfoot also stepped up efforts to help formerly incarcerated Chicagoans, hiring Willette Benford to serve as the first director of reentry in June 2022. But that position was a part of the mayor's office, rather than in its own department.
Benford left the city in August and is now a senior advisor to Illinois First Lady M.K. Pritzker, working on women's issues and justice concerns.
People leaving jail or prison not only need help finding somewhere to live but also need assistance with obtaining identification cards, birth certificates and Social Security numbers as they attempt to reintegrate into society and their families, Burnett said.
In addition, Chicago is seeing more elderly people return home after serving decades in prison, Burnett said.
Nearly 10,000 people incarcerated at the end of 2022 will be age 50 or older when they are projected to be released, according to data obtained by WTTW News and Injustice Watch. More than half are Black, data shows.
Burnett said he would work to ensure the department has a stable source of funding, so that it can expand its efforts to prep those on the verge of being released on what they will face when they return to Chicago.
During budget hearings, Burnett peppered Budget Director Annette Guzman about the mayor's plan to create a 13-person Office of New Arrivals as part of the Department of Family and Support Services with a total budget of $1.2 million.
That office will be responsible for helping the more than 20,500 migrants who have made their way to Chicago in the past 16 months, straining the city's social safety net and exposing deep tension between Chicago's Black and Latino communities.
Burnett told Guzman he wanted "to see the same thing for returning residents," referring to those who move back to Chicago after being incarcerated.
"Returning residents come back to the city of Chicago with less than what new arrivals have," Burnett said. "I'm saying help both."
Johnson has called on state and federal officials to provide additional aid to Chicago to help care for the migrants. Nearly 3,100 migrants are living in police stations across the city and at O'Hare International Airport with another 12,000 migrants living in city shelters as of Wednesday, according to city data.
The 2024 spending plan sets aside just $150 million to care for the migrants, even though that is less than half of what the city will have spent to care for Chicago's newest arrivals through the end of 2023. Johnson has acknowledged that won't be enough to last through the entire year. The migrant crisis is likely to cost taxpayers $361 million between January and December 2023, according to the latest financial projections released by the mayor's office.
Efforts by Johnson and his administration have left many Black leaders deeply frustrated and angry that the city is spending millions of dollars to house mostly Latino immigrants in Black communities that have suffered from decades of disinvestment, grinding poverty and rampant crime and violence.
Burnett said Johnson's push to expand services for formerly incarcerated Chicagoans would make it easier for him to back for the $16.6 billion spending plan, which is set for a final vote on Nov. 15.
Ald. Stephanie Coleman (16th Ward), the chair of the City Council's Black Caucus, pushed Johnson to expand the assistance available to formerly incarcerated Chicagoans as well as a renewed effort to study reparations for Chicagoans descended from enslaved people with a $500,000 budget as part of negotiations over Johnson's 2024 budget.
Coleman said it would be up to each individual member of the caucus to decide whether to vote for the budget, adding that she didn't want to mix "apples and oranges" when comparing the amount of money earmarked in Chicago's 2024 budget for priorities outlined by the Black Caucus and the fund dedicated to helping the migrants, who are all in the country legally after requesting asylum.
"This is just a start of what's necessary to help Black people," Coleman said. "A step in the right direction."
Johnson's spending plan will create several new city departments, including the Department of the Environment, which will have a budget of $2 million and 14 employees. That department will lead environmental justice efforts as part of a key campaign promise made by Johnson.
Former Mayor Rahm Emanuel disbanded the department in 2012, and Lightfoot did not make good on promises to bring it back.
Johnson is also set to reverse Lightfoot's 2019 decision to combine the departments of Innovation and Technology and Fleet and Facility Management. Johnson seeks to reinstitute the department known as 2FM and create a separate department of Technology and Innovation.
Contact Heather Cherone: @HeatherCherone | (773) 569-1863 | [email protected]
---