Trendy clothing stores, family-run restaurants, photography and dance studios — those are just a sampling of the dozens of companies the Aurora City Council has awarded taxpayer-funded business grants to in recent months.
The owners of two of the companies — a furniture store in a typical suburban strip mall and a red brick office building just steps from City Hall — are in personal relationships with top city officials, WTTW News has found.
An analysis of campaign finance records also uncovered that a majority of recent donations to Aurora Mayor Richard Irvin's campaign fund are from people doing business with or getting incentives from the city, the second-most populous in Illinois. That practice is in line with WTTW News reporting from last year showing Aurora public contracts and taxpayer-funded deals going to people who donated to Irvin and his allies.
The council OK'd a $10,000 grant last week to Laura's Furniture, owned by Laura Ayala-Clarke. Sources have described her as Irvin's girlfriend, and the two are frequently pictured together on her social media. She's the same woman who was at the center of a scuffle in a cannabis dispensary where Irvin intervened on her behalf and said charges against her would be "taken care of", the Chicago Tribune and Aurora Beacon-News reported last year.
WTTW News was unable to reach Ayala-Clarke for comment.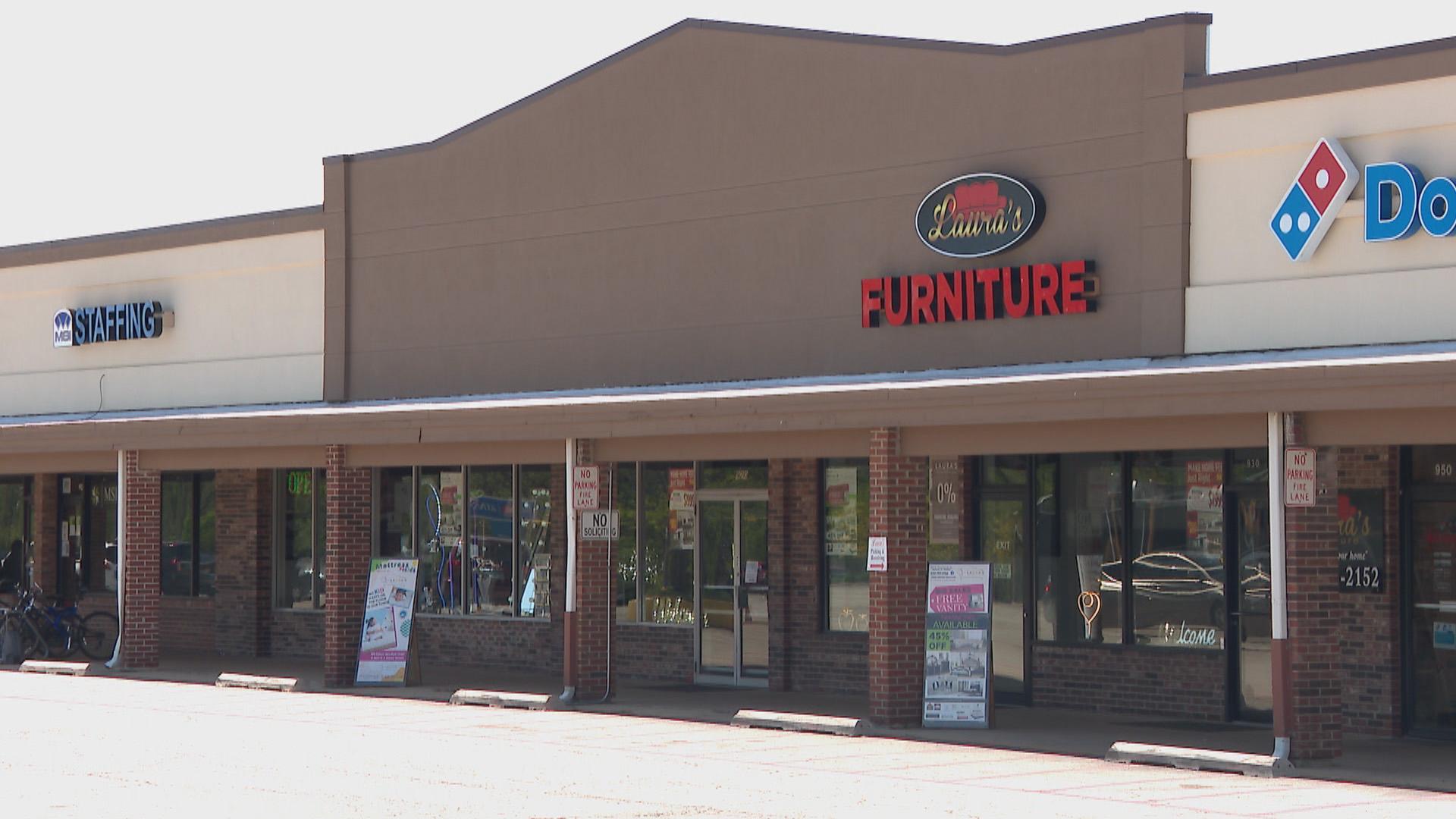 The Aurora City Council approved a $ 10,000 grant last week to Laura's Furniture, owned by the girlfriend of Mayor Richard Irvin. (WTTW News)
At last week's council meeting, aldermen also approved an additional $8,124 grant to the Aurora Business Center on top of a $75,000 payout the company received last year. The downtown Aurora office building is co-owned by Ram Karumuri, the husband of the city's $116,000-a-year director of cyber and technology risk, Leela Karumuri. She joined the city in 2019 during Irvin's first term and was promoted to her current position in late 2020, according to her LinkedIn page.
Both grants are part of city programs to fund companies' capital improvements or aid businesses suffering lingering effects from the COVID-19 pandemic, according to city documents.
Two of Karumuri's other partners in the Aurora Business Center are Ranapratap Chegu and Gyanchander Gongireddy, who run a consulting company in suburban Washington, D.C. They were also previously involved in a consulting business uncovered by the Tribune that Irvin quietly started in 2020 along with his close friend and Aurora Chief Information Officer Michael Pegues — Leela Karumuri's boss.
Reached by phone, Ram Karumuri said the money went toward filling in a disused swimming pool in the building's basement to create more functional space and bring in additional business. 
He declined to comment on his business partners or whether it's a conflict of interest given his wife's role as a city official. In fact, he declined to confirm their relationship at all, saying "there could be so many Karumuris." 
Property records show they are married and they regularly appear on one another's social media, including one shot of the couple where commenters wished them a happy anniversary.
Leela Karumuri referred WTTW News to a city spokesperson, who did not provide a statement for this story or make Irvin available for an interview, but who did say the grant program is overseen by development officials who evaluate applications on their merit without considering whether they have ties to city leaders. Both staffers thanked by name for their work on the program at last week's council meeting were hired during Irvin's tenure as mayor.
WTTW News also called Chegu and Gongireddy's firm. When asked whether either was available to speak, the person who answered the phone said that "nobody is here" and that he didn't know how to get in touch with the men, then hung up.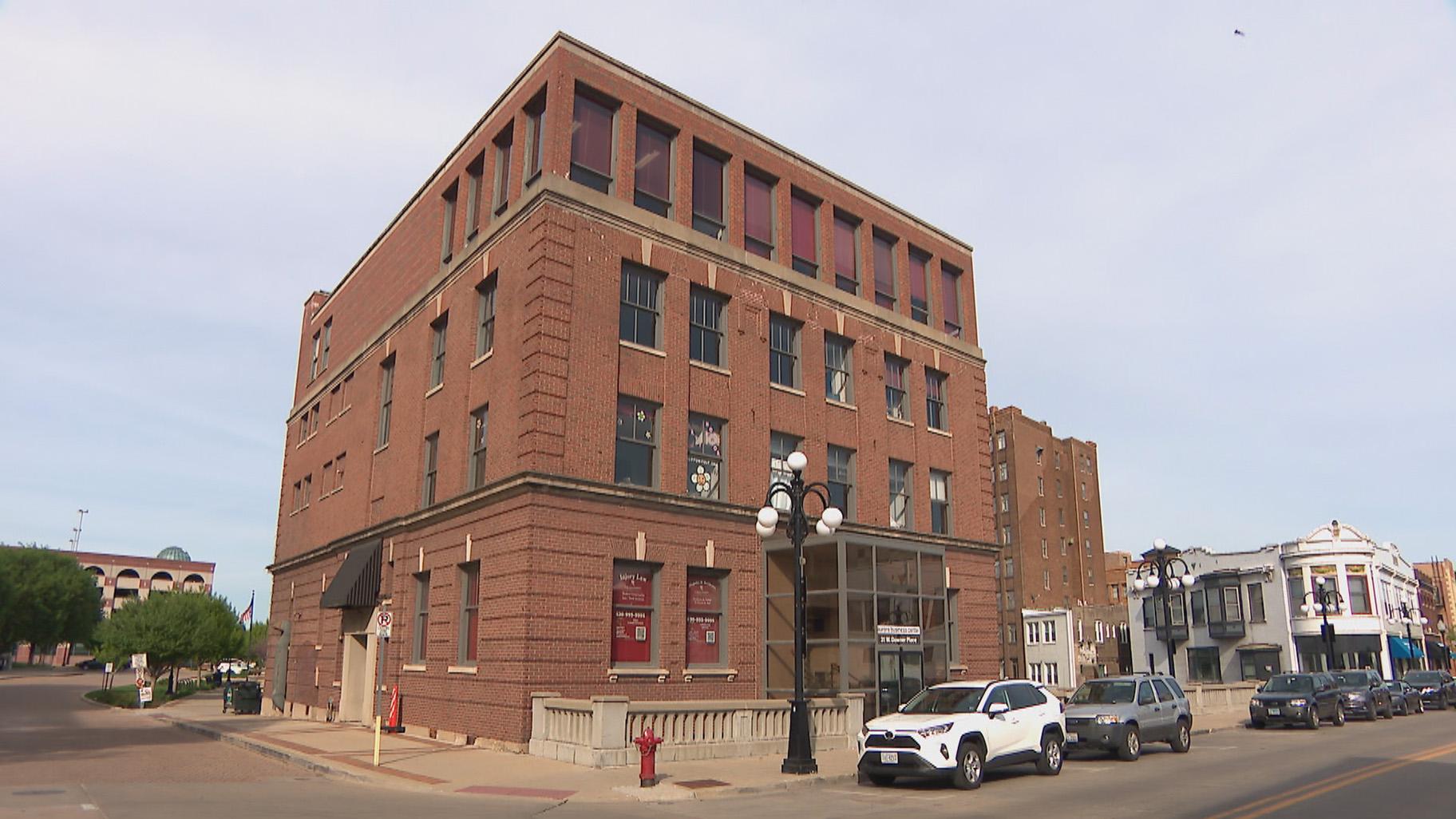 At last week's council meeting, aldermen also approved an additional $8,124 grant to the Aurora Business Center on top of a $75,000 payout the company received last year. (WTTW News)
At last week's council meeting, Irvin and several aldermen recused themselves from voting on the grants and left the room while their colleagues approved the payouts.
"It's a fair, transparent and equitable process," Irvin said before they stepped out, reading from prepared remarks. "The council is very involved in the community on several different levels, and we have relations with many of the business owners and people throughout the city. Although we may have professional or personal connections to grantees, we don't vote on the process."
But critics of the grants say these kinds of deals are all too common in Aurora.
"There's an insider's club, a clique, and if you're on the inside and you're part of that 'Team Irvin', you are going to get more lucrative deals," said newly elected Aurora Ald. John Laesch.
Laesch says while he was campaigning for his seat, the key issue voters told him they're worried about is increasing property taxes.
"While the rich and the people that donate are getting sweetheart deals, the rest of Aurora is paying for that," he said.
Aurora resident and Irvin critic Aly Brown has been digging into city council deals as part of her newsletter, Uncover Aurora. She calls the grant to Ayala-Clarke "a bolder step … usually it's more undercover." But she says it fits a pattern of many people and businesses that get TIFs, grants, loans and other incentives from the city.
"It's either somebody that has a personal connection with the mayor, or it's somebody who has given generous campaign contributions," Brown said.
A fourth co-owner of the Aurora Business Center, D.C.-area realtor Srinivas Avadhi, donated $5,000 to Irvin's mayoral campaign fund in 2020. Ram Karumuri has donated $2,060 to Irvin between 2019 and 2022. And Chegu donated $250 last year to a campaign fund for Brittany Pedersen, Irvin's former private practice law partner who's made two unsuccessful runs for a Kane County judgeship.
While the grants and donations don't appear to run afoul of the law, critics argue the apparent conflict of interest can erode public trust in government.
Other states and municipalities have stricter guardrails around campaign donations. In Chicago, people who have or pursue business with the city and its sister agencies can only give $1,500 per year to candidates. The federal government and nearly two dozen states prohibit corporations from donating directly to political funds, including Wisconsin, Michigan, Iowa and Missouri.
A Familiar Pattern
Those donations are in line with WTTW News reporting from last year, showing an extensive pattern of donations to Irvin, Pedersen and a PAC run by his former mayoral campaign manager, Dennis Cook, from people and companies that benefited from favorable legislation and millions in city contracts and incentives. One of the companies benefiting from city largesse, which is led by a longtime Irvin friend and ally, also hired Irvin's ex-wife.
According to a WTTW News analysis, that pattern appears to be continuing apace.
While Irvin's current seat isn't up for reelection until 2025, the spigot of donations to his mayoral campaign fund turned back on last fall. Between November 2022 and April 2023, more than half the donations to Irvin's campaign fund came from sources with ties to city business — a total of $63,500 in contributions. That includes people and businesses who have gotten city contracts, taxpayer-funded incentives and favorable legislation, and from city employees or their spouses.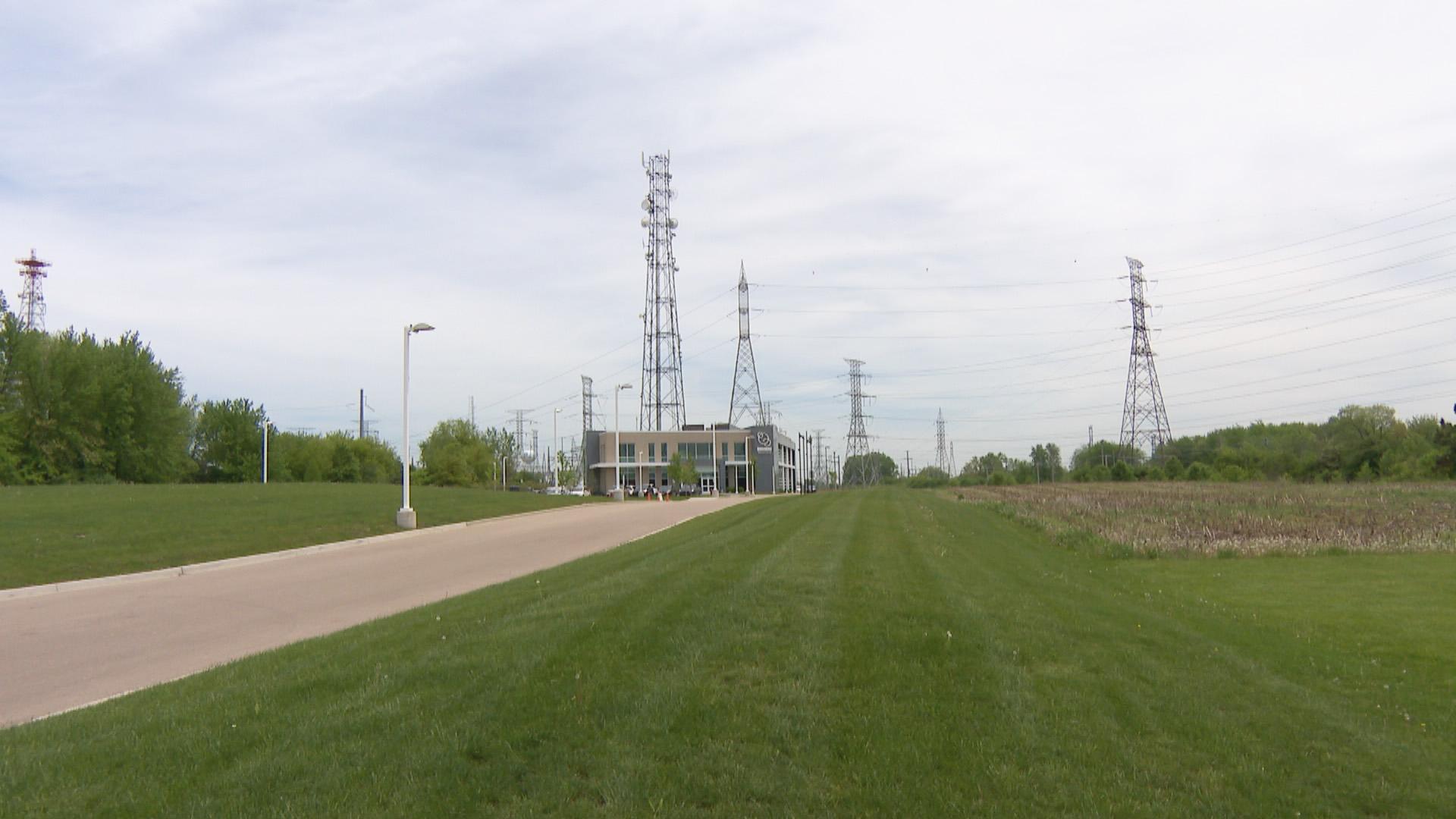 Scientel towers are pictured in Aurora. (WTTW News)
The largest chunk of cash was a total of $12,000 from Scientel CEO Nelson Santos and his wife, Karen. Over the years, the Santoses, Scientel and company employees have donated nearly $85,000 to Irvin.
As WTTW News reported last year, Irvin heavily backed Scientel's effort to build a controversial communications tower, reportedly used for high frequency trading, over the objections of a competitor and members of the Aurora City Council. Critics say Irvin strong-armed aldermen into reversing a previous vote and allowing Scientel's tower to be built.
Scientel's equipment was being used exclusively by billionaire Irvin backer Ken Griffin's high-speed trading firm, according to Bloomberg.
Despite a whopping $50 million in funding from Griffin, Irvin's bid for the Republican gubernatorial nomination came to a screeching halt at the polls in March 2022. State Sen. Darren Bailey took home a commanding 57% of the vote in the GOP primary, with Irvin staggering to a third-place finish behind venture capitalist Jesse Sullivan.
As of last March, Scientel had been awarded some $3.2 million in tech and security contracts with the city of Aurora. Since then, the Aurora-based telecom company has won an additional $3 million in city work.
Scientel has also made $92,500 in additional donations to a political action committee connected to Irvin called "Build R Future" — $24,000 of which came in March of this year. That PAC was formed in February 2019 and is run byDennis Cook, who also served as campaign manager for Irvin's 2017 and 2021 mayoral bids.
Santos and Scientel also donated more than $30,000 to Pedersen's fund. Santos did not respond to requests for comment.
Irvin also took another $2,500 donation from a company controlled by Eddie Ni, the owner of an Aurora retail center that stands to receive more than $25 million in Aurora city incentives. In addition, the city of Aurora is eyeing a TIF district for a residential development that Ni's company is planning to build in Aurora, putting the firm in line for further taxpayer-funded sweeteners.
Ni is also the developer involved in an allegedly corrupt land deal that's part of a sweeping indictment of former Illinois House Speaker Mike Madigan, the Chicago Sun-Times reported.
Ni did not respond to requests for comment.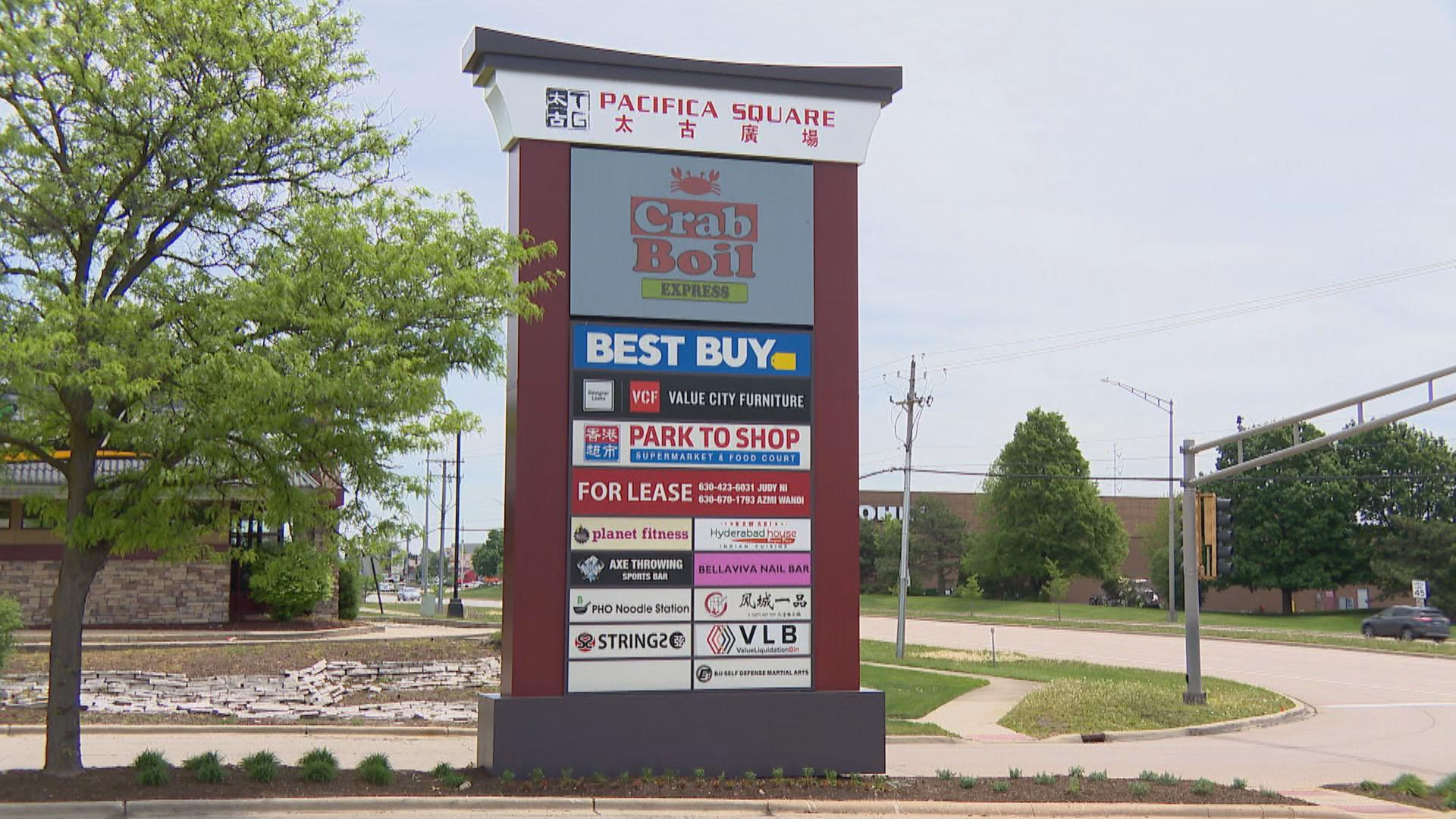 The Pacifica Square retail center in Aurora. (WTTW News)
Many of the donations were recorded around the time of Irvin's 5th annual "Mayoral Ball Celebration" held on Dec. 2 of last year, where donors shelled out $125 for tickets and could sponsor the event for levels ranging from $500 to $10,000.
But the donations have continued in 2023, despite the far-off end of Irvin's current mayoral term.
In late April, his campaign fund recorded $5,000 in contributions from three companies working on a new apartment complex slated for the banks of the Fox River in downtown Aurora — a building in line for $6.7 million in taxpayer-funded incentives. The group working to build the project is led by Daniel Rezko, the son of convicted fraudster and Barack Obama fundraiser Tony Rezko.
The firms did not respond to requests for comment.
Calls For Change
While the donations to Irvin's fund from people doing business with the city aren't illegal, it's another area reform advocates say they want to address. Freshman alderman Laesch told WTTW News he plans to push for ethics reforms.
"We've got to end pay to play," Laesch said. "We've got to put caps or absolutely eliminate any contributions from people who want contracts (or) a TIF from the city of Aurora — anybody that wants in the public's pocket."
Aurora resident Brown says she hopes calling out deals going to people with connections will spur residents to action.
"I think it's important that people don't get discouraged," Brown said. "Their voice does matter, and their vote actually does matter, and if they come out in numbers and really start to participate and get engaged in policy and what's happening in our city, things can actually change."
Contact Nick Blumberg: [email protected] | (773) 509-5434 | @ndblumberg
---