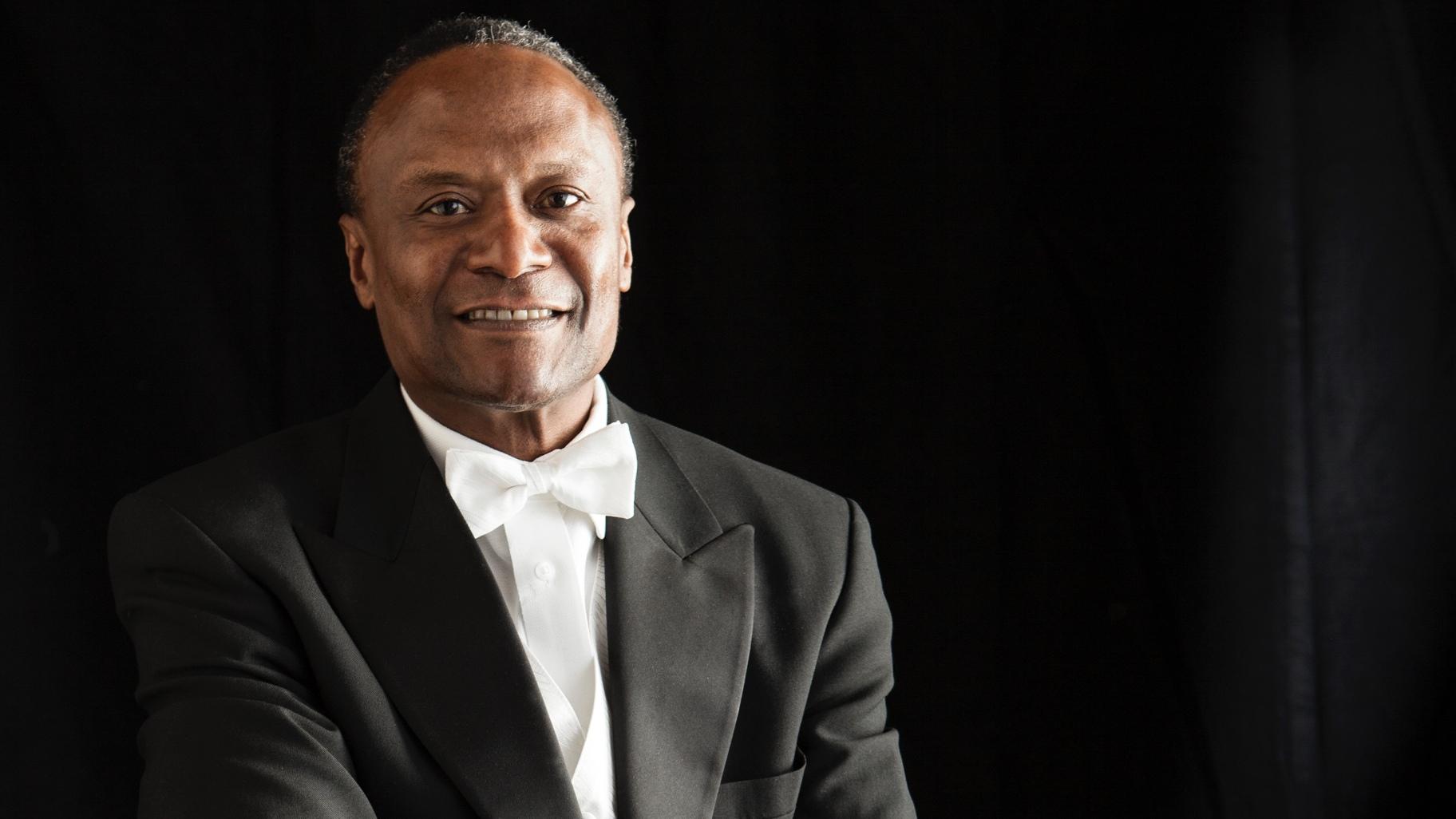 Thomas Wilkins conducts the Chicago Symphony Orchestra in a program this weekend, his Chicago subscription concert debut. (Courtesy of Thomas Wilkins)
To set the record straight: This is not a review. It is instead an observation of a wonderful final rehearsal.
I was already booked for performances of the premieres of two operas this week — the Chicago Opera Theater production of "The Life and Death(s) of Alan Turing" (at the Harris Theater for Music and Dance) and "Proximity" (at Lyric Opera) — and was therefore unable to be at any of the three concerts by the Chicago Symphony Orchestra this Thursday, Saturday and Sunday.
But the allure of the Chicago Symphony Orchestra's program — featuring works by the biracial English composer Samuel Coleridge-Taylor (1875-1912), the long-heralded Brooklyn-born Jewish composer Aaron Copland (1900-1990), and the Bohemian (Czech) composer Antonin Dvorak (1841-1904) — was irresistible. It was also an opportunity to watch conductor Thomas Wilkins (principal conductor of the Hollywood Bowl Orchestra, who I was unfamiliar with until now, and who is making his subscription concert debut with the CSO), and to listen to the CSO's exceptional principal clarinetist, Stephen Williamson.
And, even beyond all that, I thought it would be fascinating to sit in on the program's second (and final) rehearsal on Thursday morning along with an audience of about 500 students from Lincoln Park High School, George Washington High School, and a high school from Champaign.
As it turned out, aside from some comments spoken to the musicians by Wilkins (a conductor of grace, understatement and meticulous detail), the rehearsal was as brilliantly and seamlessly performed as any formal concert. And perhaps best of all was the sense of absolute focus and enthusiastic applause the concert generated in the high school student audience. In fact, it was the ultimate proof that if students are exposed to live performances of magnificent works of classical music, especially if played by one of the greatest orchestras in the world, there will unquestionably be a strong audience in the future.
Opening the program was the first performance by the CSO of Coleridge-Taylor's "Suite from the Ballet 'Hiawatha'," a work composed in 1912 and orchestrated by Percy Eastman Fletcher in 1919. Its beautifully lyrical opening, with a lovely riff by the flute, grew into a lush, dance-like passage for the full orchestra, enhanced by the sound of the French horn, cymbals, harp, flute and clarinet. Throughout there were subtle mood shifts, a sense of romance, a brief use of plucked strings, and an elegiac finale.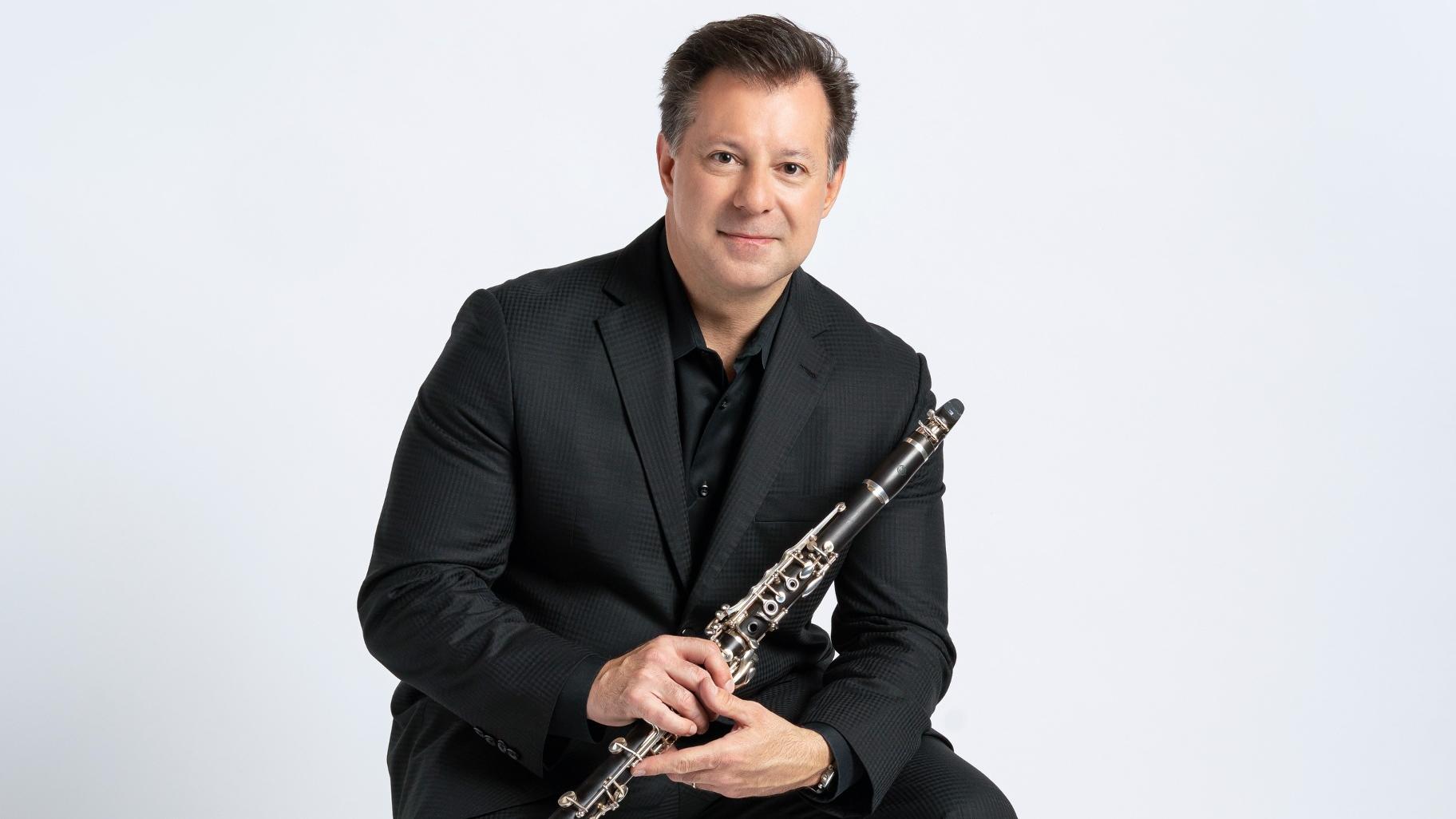 Stephen Williamson, principal clarinetist of the Chicago Symphony Orchestra. (Credit: Todd Rosenberg)
Next came Copland's magnificent "Clarinet Concerto" that debuted in orchestra Hall in 1950 with Benny Goodman as soloist. (Not surprising when you hear the subtly jazzy passages in the work.) It is scored for solo clarinet — superbly performed here by Williamson — as well as strings, piano and harp. Throughout there is a great range of sound and rhythmic teasing, with the plucking of the low strings, syncopated riffs, a hint of dissonance and high energy. Copland's music should be performed far more often.
The second half of the concert was devoted to Dvorak's magnificent "Symphony No. 9 in E Minor" (called "From the New World"), dating from 1893, when the composer lived in the United States.
A lushly beautiful work for a full orchestra (with significant use of the French horn), it moves seamlessly but dramatically from a racing energy and feverish excitement to a beautiful lightness, from a propulsive heat to a lively quietude, and it ultimately creates a mad gathering for a grand finale. Thrilling.
One final thought. Listening to all three of these pieces I often found myself wondering: Why haven't choreographers of both ballet and modern dance grabbed hold of any or all of these three works? They cry out to be danced to.
And now the bottom line: If at all possible try to catch one of the remaining performances of this concert which are March 23 at 7:30 p.m., as well as March 25 at 8 p.m. and March 26 at 3 p.m. at Orchestra Hall, 220 S. Michigan Ave. For tickets visit cso.org or call (312) 294-3000.
Follow Hedy Weiss on Twitter: @HedyWeissCritic
---