The Chicago Teachers Union is under fire from within, and the union has been forced to make changes to its election filings or risk violating state law. The union has been front and center with its support of one of its own, Brandon Johnson, as a candidate for Chicago mayor. The big bucks and election actions are now causing some CTU members to speak out.
A Chicago Teachers Union political action committee has donated more than $1 million to Johnson's mayoral campaign, and union leadership is all in on Johnson, who is a paid CTU officer and Cook County commissioner.
But that support is hardly unanimous among the 27,000 rank-and-file members of the union, which some said is more ideologically diverse than leadership lets on.
The union is comprised of "Republicans, Democrats, progressives, libertarians and Green Party," said CTU retiree delegate Reggie O'Connor. "Every one of those people have a right to be heard, and they aren't."
WTTW News this week met with a group of CTU members eager to air their frustration at how much of their dues money is supporting the union's political ambitions.
In the last three weeks, the Chicago Teachers Union loaned a total of $415,000 to two political action committees it controls. Those committees — chaired by union president Stacy Davis Gates — have spent largely on Johnson's campaign and on a handful of City Council races.
Members said the loan was made behind their backs without having the chance to vote on it.
"Members weren't notified; many of us were notified by going onto the website and finding out this money was donated, and it wasn't done in a transparent way," said CTU delegate Mary Esposito Usterbowski, who ran unsuccessfully last year to unseat Davis Gates in internal union elections.
CTU officials did not respond to questions posed by WTTW News and had not sent an official statement as of the publication of this story. But the union did tell members the money will be repaid to the union from future PAC revenues. That money is raised from voluntary dues paid by CTU members.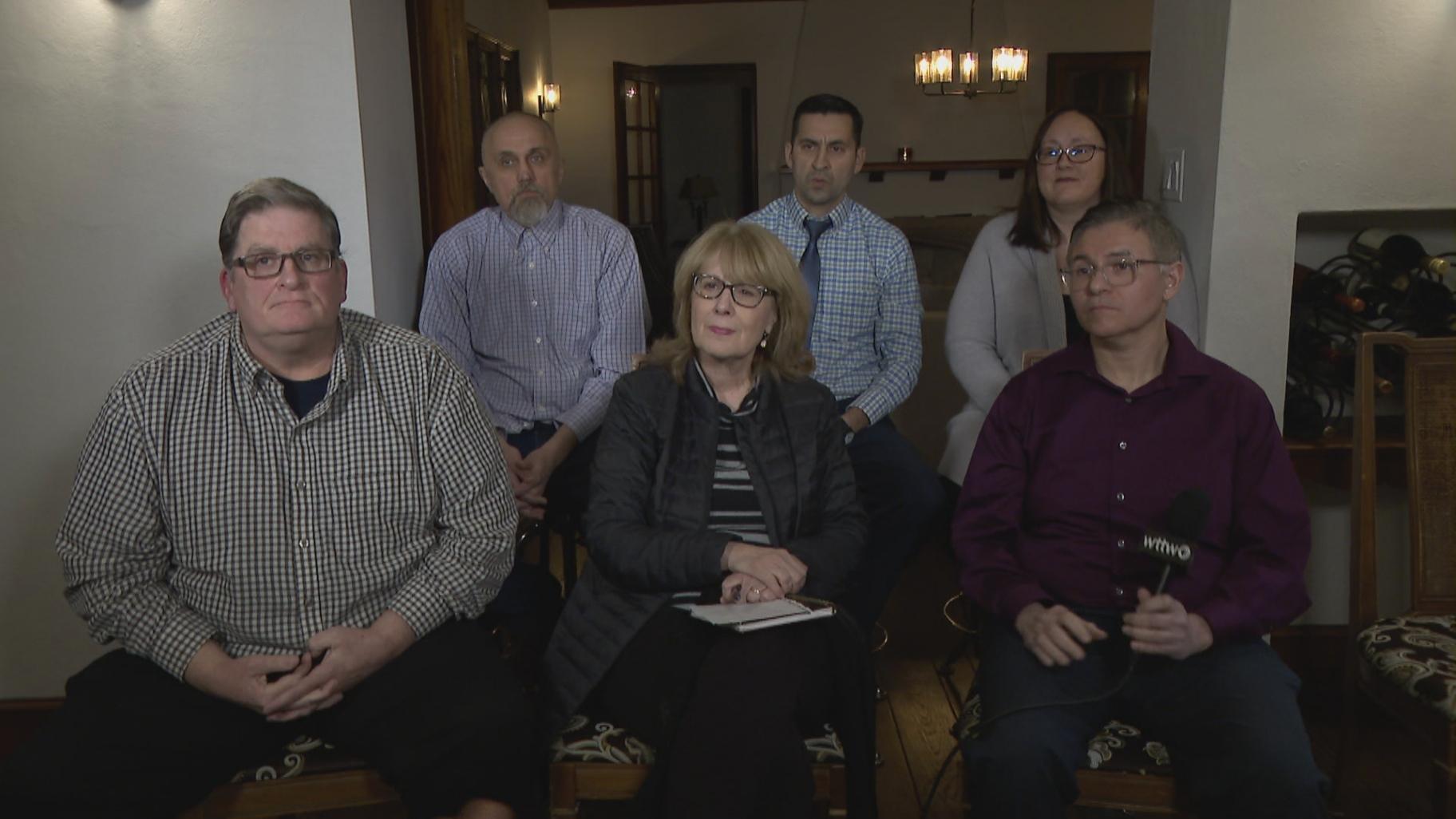 A group of Chicago Teachers Union members spoke to WTTW News. (WTTW News)
It's not the first time the union loaned to a political committee. The Chicago Tribune reported CTU loaned $325,000 to a political action committee in 2015, when the union supported Jesús "Chuy" García for mayor against then-incumbent Rahm Emanuel. García is running again in this race without CTU's backing. Union members said they are still waiting for the bulk of that money to be repaid. And the members WTTW News spoke to said they don't believe the $415,000 loaned this month will ever be returned.
"Our experience is we've loaned a candidate money that was never repaid," said CTU member John Kugler.
The loan is not only controversial but might also be illegal unless the CTU updates its official election filing.
Illinois State Board of Elections spokesman Matt Dietrich said the board sent a letter to the union. According to state law, labor organizations can't give a PAC more than $27,400 and by law cannot loan money.
"It would have to be a loan from a financial institution," Dietrich said. "In this case, it is a loan from a labor organization, which is treated as a contribution, which means it is subject to the contribution limits."
Dietrich later told WTTW News a CTU attorney reached out vowing to send a letter amending the loan filing, reclassifying the money instead as a donation of aggregate union dues. Dietrich said that money transfer would be legal, but it raises new questions with members who were told it was indeed a loan.
CTU has spent big on Johnson and a number of city, county and state races in the last year; the union spent thousands directly on mailers supporting Johnson. Some members worry the union is running out of money. According to an internal financial document shared by one member, the union appears to be running a budget deficit around $2 million. Some fear the only option left is to raise dues, which already average around $1,200 per member per year.
"Those funds could be used for a strike found, and they're not," said CTU delegate David Arredondo. "Members becoming disenchanted with the union, members wanting to pull their dues — this is going to dissipate the union's political power."
A spokesperson for the Johnson campaign did not offer comment and instead referred WTTW News to the Chicago Teachers Union.
Follow Paris Schutz on Twitter: @paschutz
---