A rendering of the redesigned area around the Discount Mall in Little Village (Courtesy of Novak Construction, Mid-America and Hirsch, MPG)
After vendors spent months worrying, the owners of the Discount Mall in Little Village say the shopping center will continue operations.
Novak Construction, the mall's owner, confirmed Monday its future partnership with the mall's operators. Since John Novak, founder and president of Novak Development, purchased the discount mall in 2020, vendors have struggled to get answers about its fate. In a press release, the owner announced its commitment to continue to operate as a vendor corridor.
"We are pleased to deliver this asset for the neighborhood," said Novak. "The plan has been in the works since we purchased the property three years ago, but we couldn't talk about it until the lease with the Pilsen Plaza Corporation, the owner and operator of the Discount Mall, was secured."
The building is spilt into two sides and run by two separate companies: Pilsen Plaza Corporation and PK Mall. Kyunhee Park, who owns the Pilsen Plaza Corporation, has signed an agreement with Novak. The release states Pilsen Plaza Corporation will continue to license spaces to vendors inside the Discount Mall. 
"The new lease runs ten years, with three five-year options, for a potential total of 25 years," according to a statement from Novak Development. "The renovation of the Little Village Plaza will include new building facades and roofs, a new surface parking lot with an underground storm water detention system and new lighting, new landscaping, new signage, and other improvements."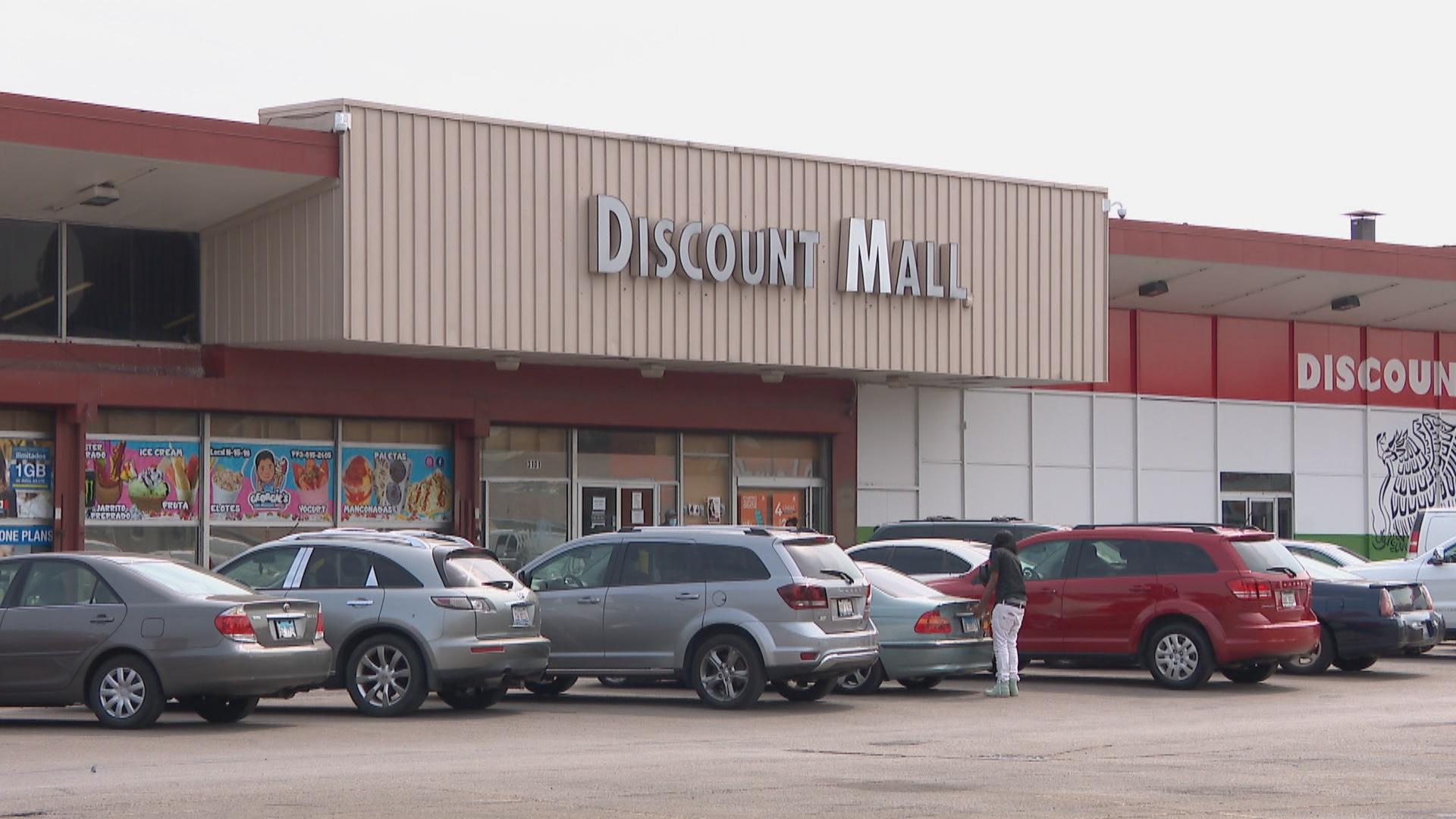 (WTTW News)
As for the south side of the mall operated by PK Mall, that firm's owner decided not to extend its lease for more than a year. It's still unclear how that side of the mall will be operated after its lease ends.
Crystal Novak, the company's vice president, said in the release the mall's plaza will undergo major renovations this year.
"The team plans to break ground on improvements in mid-spring, beginning with the parking lot and landscaping," Crystal Novak said.
A meeting with Ald. Byron Sigcho-Lopez, Novak's team and city staff is scheduled for Feb. 16. Sigcho- Lopez has expressed the need of establishing beneficial solutions for the vendors.
---