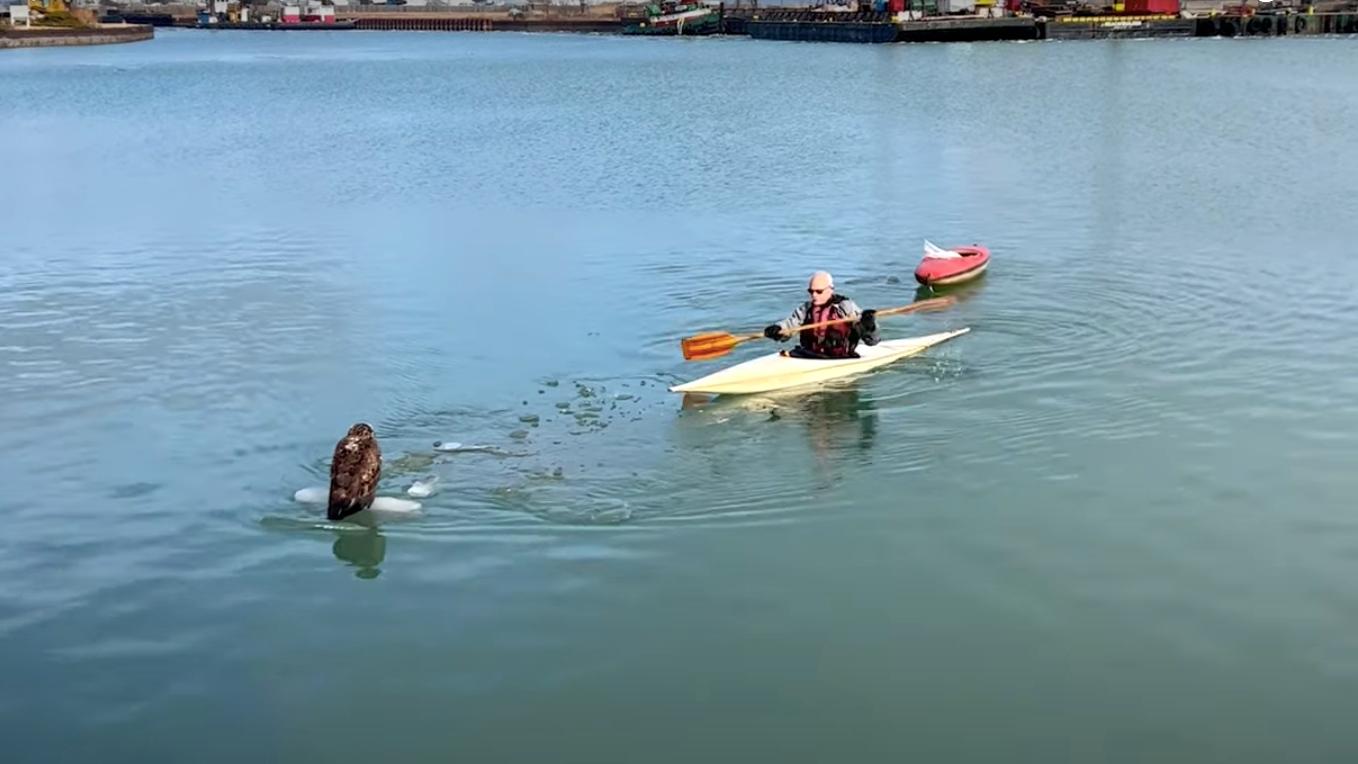 Jim Tibensky, a volunteer with Chicago Bird Collision Monitors, nudges a bald eagle to shore New Year's Day in Waukegan Harbor. (Courtesy Nat Carmichael)
It's been a week of highs and lows at Willowbrook Wildlife Center.
Staff kicked things off New Year's Day by treating a bald eagle dramatically rescued from Waukegan Harbor; sadly the bird later died.
At the same time, the center celebrated news of $2 million in federal funding that will support construction of a new net-zero rehab clinic and visitor center. The new facilities, with a total price tag of $25.5 million, are set to open in mid-2024 and will provide for the enhanced care of the approximately 10,000 sick, injured and orphaned wild animals that pass through the center's doors each year.
Here's what else caught our attention this first week of 2023.
Zoology
Lincoln Park Zoo is on lion watch, awaiting a new addition to its African lion pride later this month. The zoo announced the news back in December and shared a video this week of mom-to-be Zari receiving an ultrasound checkup. Expectant human moms might be interested to know that Zari was given a steady stream of treats throughout the entire procedure. Food for thought.    
(Video Credit: Lincoln Park Zoo)
---
Science
Where did flowers come from, or perhaps more accurately, when? The lack of a fossil record long stymied scientists, including Charles Darwin. Else Marie Friis disovered the 100-million-year-old answer by sifting through specks of charcoal the size of poppy seeds. Her work has been called "one of the great achievements of modern paleontology." This New Yorker article brings to life a story that deserves more attention.    
Wildlife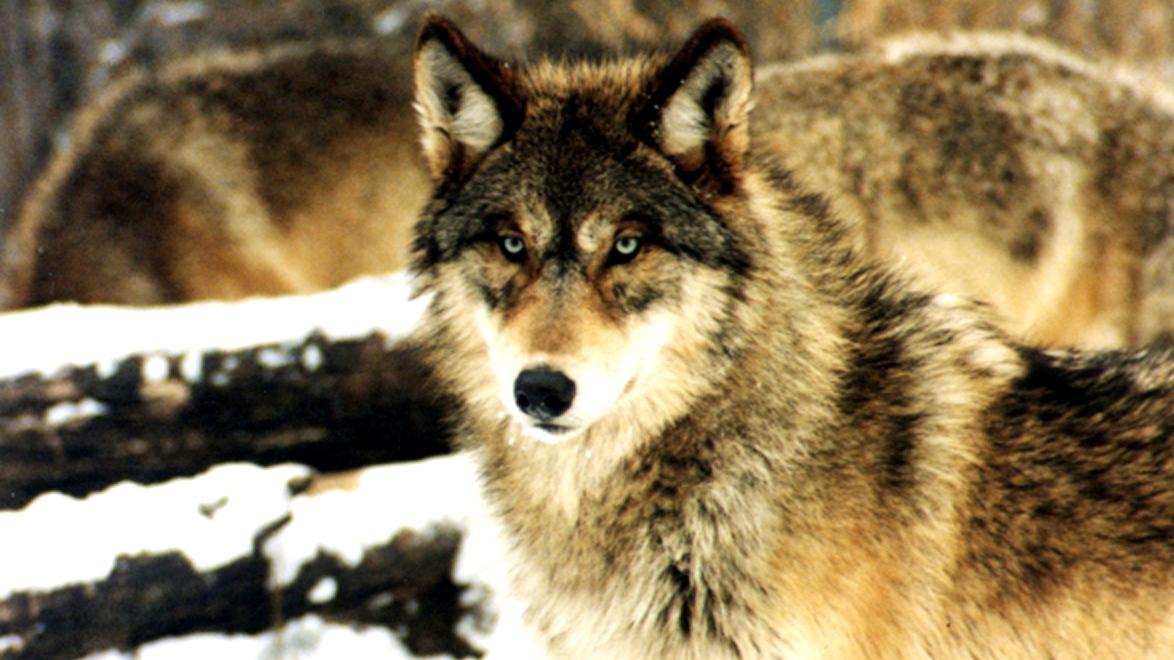 (U.S. Fish and Wildlife Service Midwest Region)
The Michigan Department of Natural Resources mapped the data taken from a single wolf's GPS collar and came up with an eye-popping 4,200-mile odyssey. Over 18 months, the wolf traveled through Wisconsin, Minnesota and North Dakota, then crossed the border into Manitoba, Canada (where it was legally shot — sorry for the bummer twist). Researchers say the info demonstrates that geographic boundaries set by humans has little relevance to wildlife movement.
Climate change
California's already complicated relationship with water is becoming even more so: "Water whiplash" is how the New York Times describes the state's wild swings in recent years between drought and flood, with dire consequences for farms, homes and businesses. Having spent the last 150 years attempting to tame the state's rivers, it might be time for Californians to let nature take its course, experts say.
Get Out
Horizon Farm, in 2014. (Forest Preserve District of Cook County)
The Cook County Forest Preserves' acquisition of the 400-acre Horizon Farm site, which was completed in 2019, was not without a few hiccups (including litigation on the part of the property's former owners), but it's now fully open and ready for visitors. Check out a new 1.2-mile loop trail at the Barrington Hills preserve, formerly an equestrian estate. 
Tweet of the Week
Sly like ...
a fox! at clark/polk pic.twitter.com/1iRh4ZYLlm

— matt (@questionableway) January 4, 2023
Contact Patty Wetli: @pattywetli | (773) 509-5623 |  [email protected]