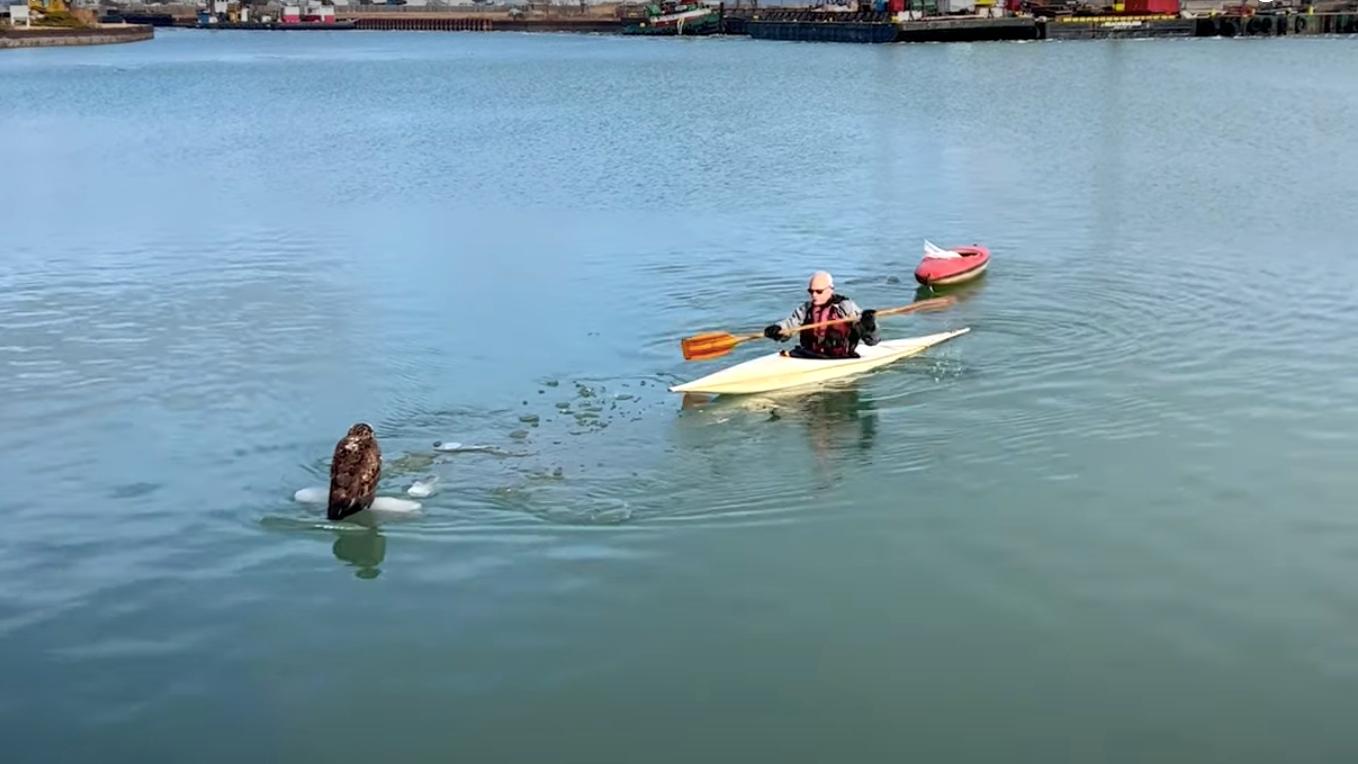 Jim Tibensky, a volunteer with Chicago Bird Collision Monitors, nudges a bald eagle to shore New Year's Day in Waukegan Harbor. (Courtesy Nat Carmichael)
The New Year's Day rescue of a bald eagle in distress didn't have the happy ending people were hoping for, with Willowbrook Wildlife Center announcing the bird has died.
"Despite promising signs of recovery the first 48 hours, the bird took a very rapid turn for the worst," the center shared on social media. "Unfortunately, we do see this progression in wildlife cases often — an initial improvement likely related to being warmed up and rehydrated but then a rapid decline as the underlying cause of illness was just too much for the body to overcome."
Though poisoning from anticoagulant rodenticide — which prevents blood from clotting — is among the suspected causes of the eagle's death, no definitive diagnosis was ever made, the center said.
"This has not been a straightforward case," the center said. "We will be sending this bird out for a necropsy."
The bird's dramatic rescue from Waukegan Harbor captured the attention of Chicagoans, with video showing volunteers with Chicago Bird Collision Monitors kayaking to bring the eagle to shore. 
"We thank everyone for their support and we want people to remember that this outcome does not take away from the amazing efforts of the public and CBCM in their rescue of this bird!" Willowbrook said.
A bald eagle rescued New Year's Day 2022 and treated at the center for rat poison recovered and was released back into the wild.
Contact Patty Wetli: @pattywetli | (773) 509-5623 |  [email protected]
---