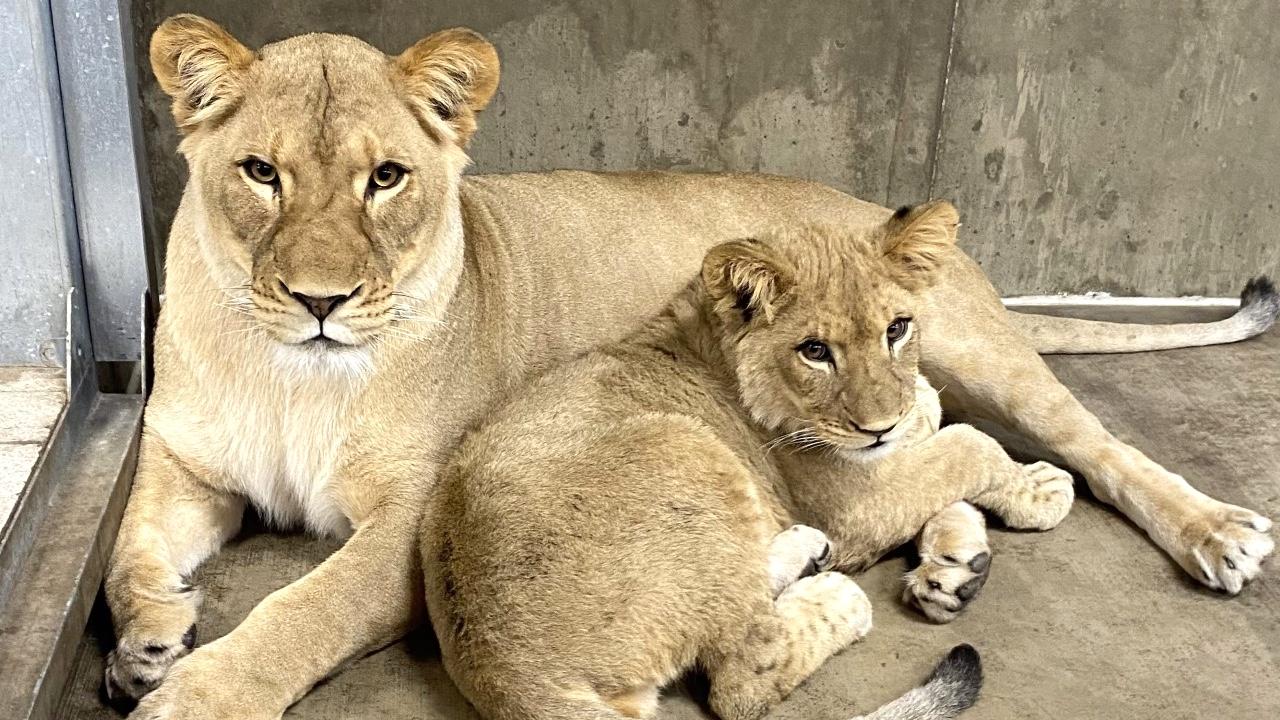 Zari, Lincoln Park Zoo's 4-year-old African lion, is expecting a litter in January. Here she is with her cub, Pilipili, born in March 2022. (Lincoln Park Zoo / Diana Miller)
Lose a Cub (so long, Willson Contreras), gain a cub.
The Lincoln Park Zoo announced Friday that its pride of African lions is set to welcome a new arrival, or arrivals, in January.
Staff confirmed via ultrasound that 4-year-old Zari is pregnant. She and her 5-year-old mate, Jabari, are also parents to 9-month-old Pilipili, who was born in March.
"This is a very exciting time for the lion pride at the zoo but also for the entire zoo population. A birth represents preservation of a species that has faced many challenges in the wild," said Mike Murray, curator of mammals and animal behavioral husbandry, in a statement.
Gestation for African lions is roughly 110 days, typically resulting in litters of one to five cubs, according to the zoo.
While cubs only weigh a few pounds at birth, full grown lions can weigh up to 500 pounds. Pilipili, a male, is already sporting the hint of a mane and can be seen playing with the other lions.
The zoo will post regular #LionWatch updates on its Facebook, Instagram, TikTok and Twitter channels, as well as on the zoo blog and ZooMail, a biweekly news digest.
Contact Patty Wetli: @pattywetli | (773) 509-5623 |  [email protected]
---