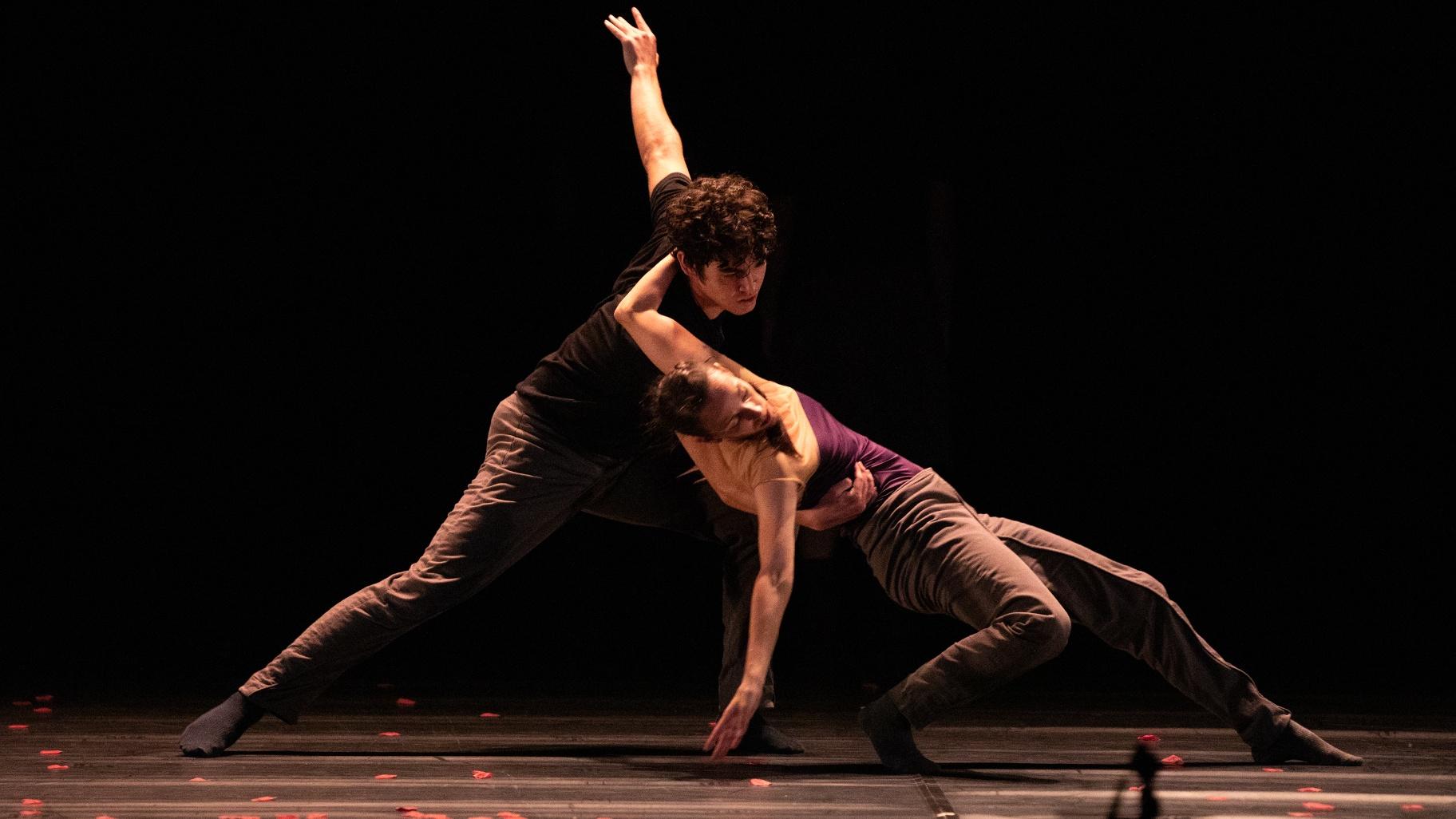 "It Starts Now" by choreographer Alejandro Cerrudo was performed at the Harris Theater in Chicago on Sept. 8, 2022. (Credit: Kyle Flubacker)
Watching "It Starts Now," choreographer Alejandro Cerrudo's astonishing new work, which had its one-night-only Chicago premiere Sept. 8 at the Harris Theater for Music and Dance, I had one over-riding thought: Had Samuel Beckett been a choreographer rather than a playwright he might have created this mesmerizing 65-minute piece of dance theater — a work that simultaneously combines something of the absurd with a powerful exploration of human isolation, uneasy but desperately needed connection, high anxiety and dramatic shifts between darkness and light.
Cerrudo, who was a member of the Hubbard Street Dance Chicago company, and served as its first-ever resident choreographer from 2008 to 2018, has since moved on to work with the Pacific Northwest Ballet, to create pieces for many other dance companies, and, earlier this year, was named artistic director of North Carolina's Charlotte Ballet.
From the very start he has been a fascinating choreographer as well as a true man of the theater possessed of a superb sense of music and design as well as movement. And "It Starts Now," performed by his own pickup company of eight exceptional dancers (and created under the auspices of New York's prestigious Joyce Theater Productions, which produced the work's world premiere in 2020), is a stunning example of his unique ability to stretch his audience's imagination, create an aura of surreality, and at the same time generate great emotional heat.
"It Starts Now" is set to 16 different richly atmospheric soundtracks including Charlie Chaplin's uncannily timely spoken-word "Final Speech" from his 1940 film, "The Great Dictator." And it is enhanced by the stunning lighting effects of Michael Korsch that have a life all their own, and the costumes by Branimira Ivanova that subtly suggest the raggedy figures in Beckett's "Waiting for Godot."
The dancers — Alicia Delgadillo, Ana Lopez, Craig Black, Evan Rapaport, Haley Heckethorn, Justin Rapaport, Liane Aung and Robert Rubama — are remarkable. Masterful in their ability to capture the exceptional mix of fluidity and almost frozen stillness Cerrudo conjures, they suggest all the riffs on connection and alienation embodied in his choreography.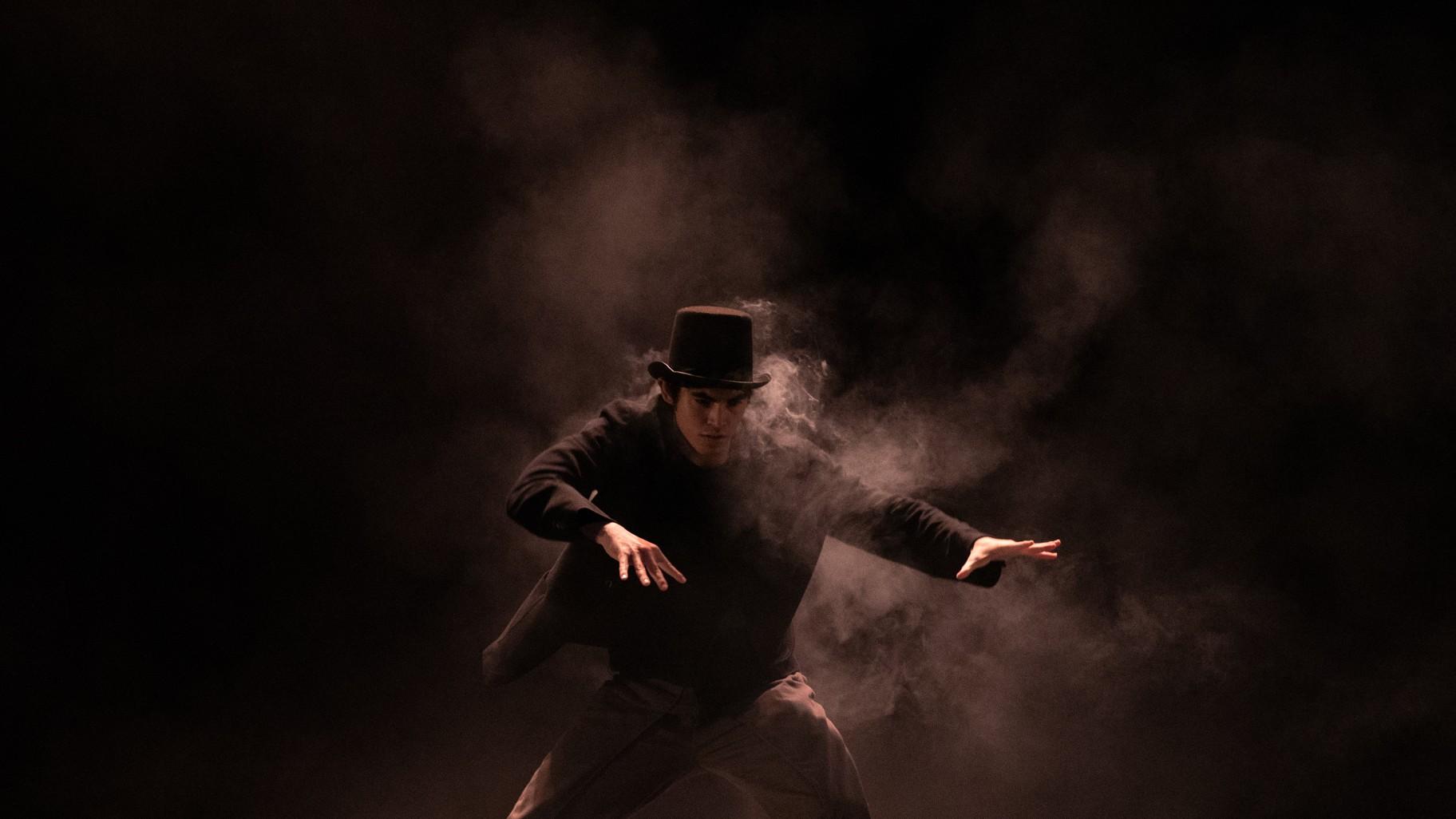 "It Starts Now" by choreographer Alejandro Cerrudo was performed at the Harris Theater in Chicago on Sept. 8, 2022. (Credit: Kyle Flubacker)
It all begins as a white plastic sheet is slowly pulled off a human figure leaving him on his back and with his legs in the air. Rising into full view is a man in a black topcoat and bowler hat who seems frozen in time — lost and emotionally isolated.
What follows is a strange awakening both of and by the dancers. Sometimes they move with hand-held bars of light that illuminate the way. At other times they launch into a pas deux or move in formations that are visible but then disappear, suggesting interaction and then dissolution.
The relationships are subtly stylized yet intense, alternately lyrical and frozen in time. At moments, the dancers are enveloped in clouds of smoke. At times they are drawn offstage by their feet. At times they interlock. At times they disappear.
"It Starts Now" is not an easy work to describe. It is a transfixing physical manifestation of human existence — epic in its emotional tension, its simultaneously real and mystical aura and its remarkable dancing.
The fact that the Harris Theater attracted an exceptionally full audience that included many fans of Cerrudo's earlier work with Hubbard Street was most impressive. It would be great to have a return visit of this piece that would enable all those who saw it to study it even more deeply, and to give those who missed it a chance to have an unusually moving first experience.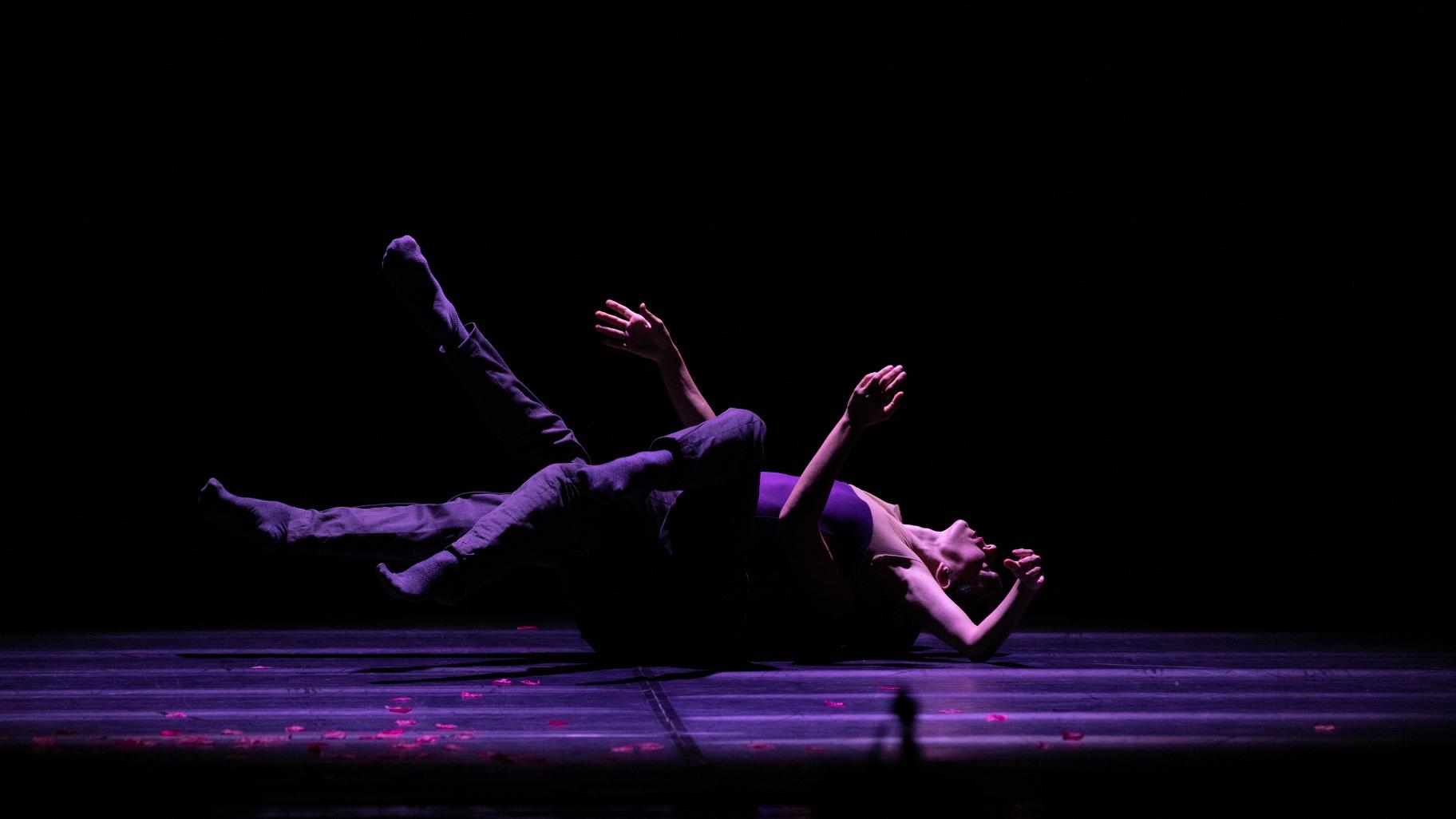 "It Starts Now" by choreographer Alejandro Cerrudo was performed at the Harris Theater in Chicago on Sept. 8, 2022. (Credit: Kyle Flubacker)
Follow Hedy Weiss on Twitter: @HedyWeissCritic
---