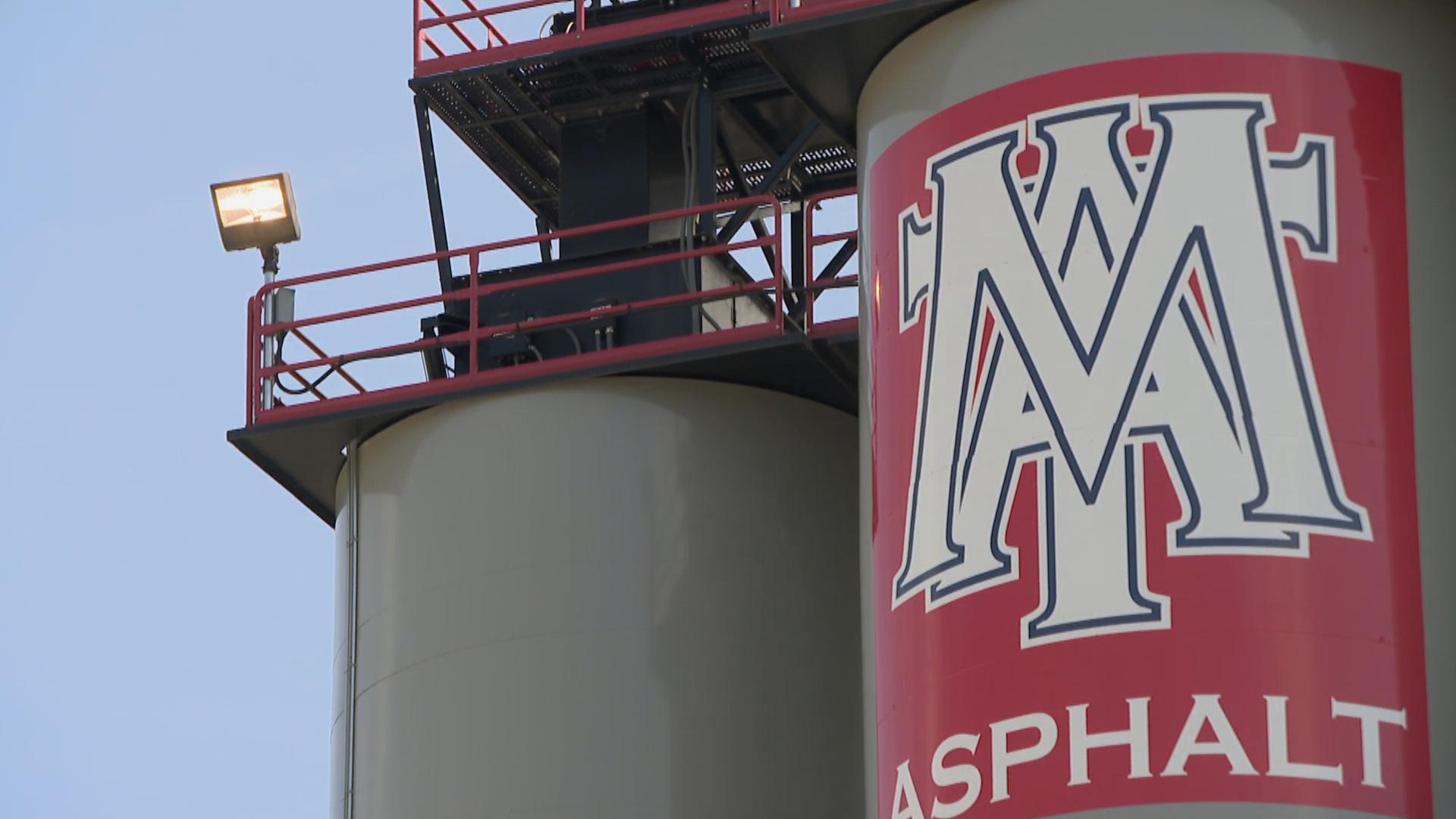 MAT Asphalt in McKinley Park (WTTW News)
The city of Chicago announced Tuesday that it had rejected all bids for citywide asphalt production — including a $500 million offer from MAT Asphalt — and will issue a revised solicitation "to better address environmental and public health concerns."
"We see an opportunity to revisit this bid in a way that would allow us to responsibly procure the asphalt needed to support our transportation infrastructure, while also protecting the environment and human health, and promoting sustainability," the city said in a statement.
In an interview with "Chicago Tonight" on Tuesday, Dr. Alison Arwady, commissioner of the Chicago Department of Public Health, explained the city's decision: "What we were concerned about was that the lowest bidder would have put all of the asphalt production in one location without enough protections for things like air pollution, noise pollution, truck traffic, etc."
The lowest bidder in question was MAT Asphalt.
Environmental justice advocates in McKinley Park had specifically objected to the bid from MAT Asphalt, which has been a source of controversy in the neighborhood since opening in 2018. According to the Sun-Times, Ogden Avenue Materials and Reliable Asphalt, holders of the existing asphalt contract, also submitted a joint bid for the now withdrawn solicitation.
Anthony Moser, board member of Neighbors for Environmental Justice, called the city's decision a "first step in the right direction."
"But now the city must show they are serious about environmental justice, with meaningful enforcement of existing laws and faster and more consistent citations," Moser said in a statement. "The cumulative impact of decades of environmental racism will require time, care, and true community engagement to address."
MAT Asphalt co-owner Michael Tadin Jr. said the company plans to rebid "to whatever the specifications are" when the revised solicitation is issued sometime before October.
Tadin continues to dispute complaints that characterize MAT as a major source of pollution in McKinley Park. 
"We have shown, time and again, that we take extraordinary steps, beyond what is required and beyond industry norms, to minimize pollution," Tadin said in a statement.
Tadin pointed to results of on-site tests conducted in July and October of 2021 — observed by the Illinois Environmental Protection Agency, using protocols approved by the U.S. EPA — that showed emissions from the McKinley Park plant were well under the regulatory limit.
The Chicago departments of Transportation, Public Health and Procurement Services will work together on the revised solicitation, which is expected to incorporate a variety of recommendations to minimize onsite and air pollution from truck emissions; reduce odors, noise and dust; and optimize energy consumption, the city said.
Contact Patty Wetli: @pattywetli | (773) 509-5623 |  [email protected]
---