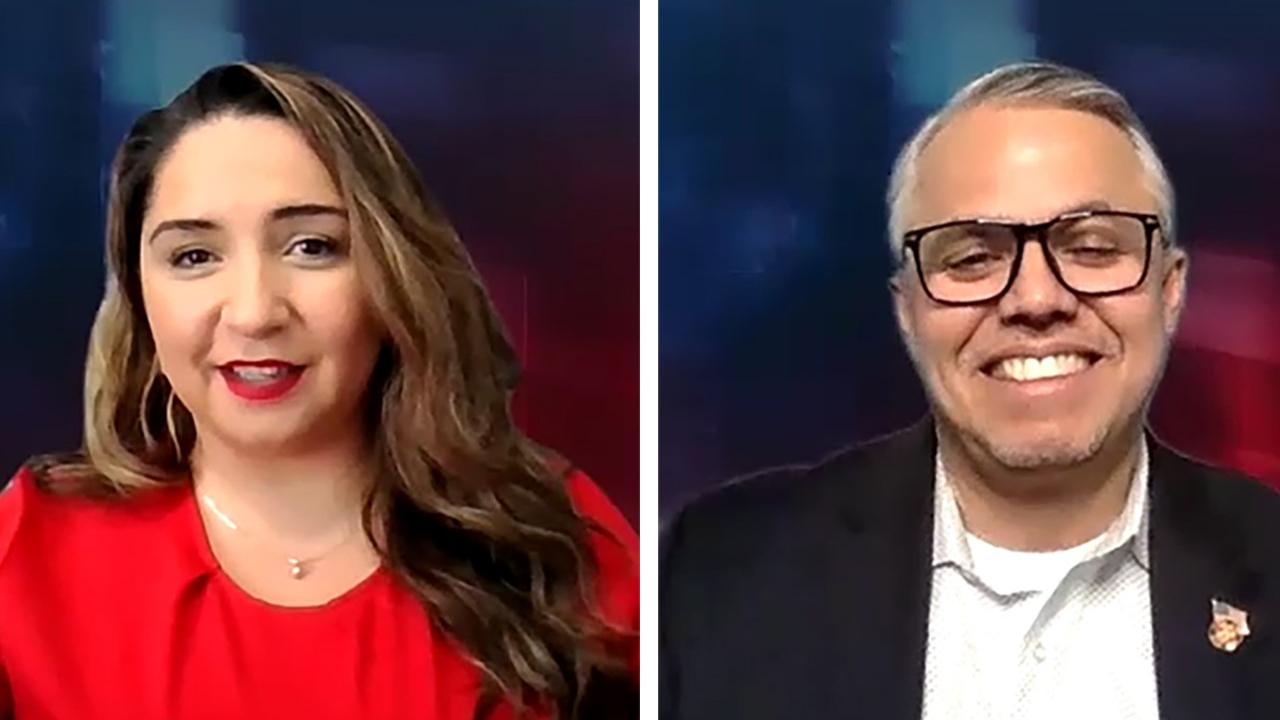 Delia Ramirez, right, defeated Gilbert Villegas in the June 28 Democratic primary for the U.S. House. (WTTW News)
State Rep. Delia Ramirez defeated Ald. Gilbert Villegas in the race to represent the 3rd Congressional district, drawn to expand Democratic Latino political power in Illinois.
Ramirez jumped out to a commanding lead over Villegas with 65% of the vote and never looked back, according to early, unofficial returns tallying 78% of the vote at midnight. The Associated Press declared Ramirez the winner shortly after 9 p.m.
Ramirez also defeated Iymen Chehade and Juan Enrique Aguirre in the Democratic primary. Ramirez will face the lone Republican in the race, Justin Burau.
Ramirez had the backing of the leaders of the progressive wing of the Democratic Party, including U.S. Sen. Bernie Sanders, I-Vermont, and U.S. Rep. Alexandria Ocasio-Cortez, D-New York. Ramirez campaigned on a platform that included support for Medicare-for-All and a path to citizenship for undocumented immigrants.
Villegas, who served as Mayor Lori Lightfoot's floor leader, was the lead sponsor of an effort to test a guaranteed basic income program in Chicago, and has campaigned on support for federal child tax credits and paid family and medical leave.
Contact Heather Cherone: @HeatherCherone | (773) 569-1863 | [email protected]
---