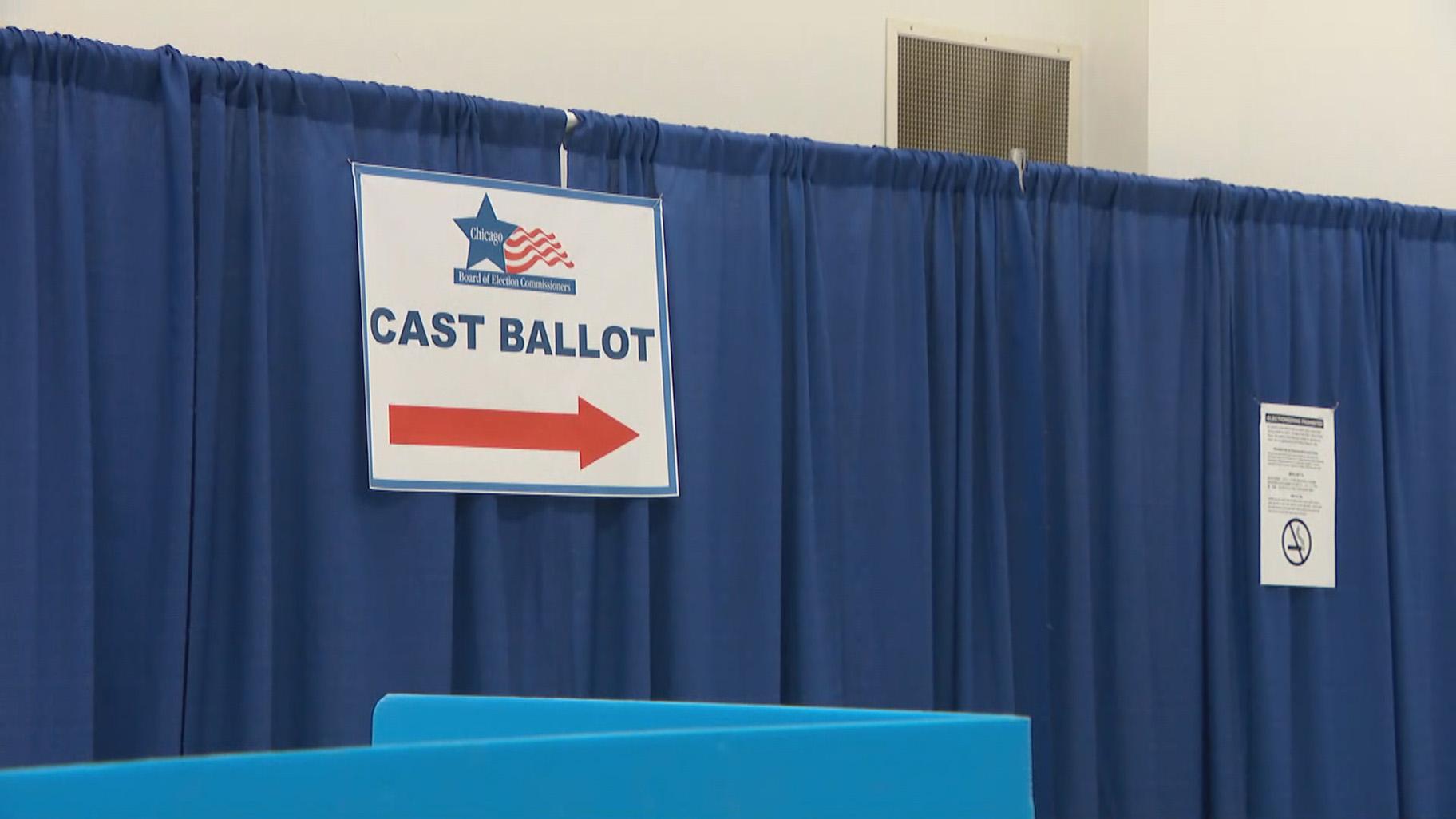 (WTTW News)
Illinois' constitution will be amended to explicitly protect unions, according to backers of the change who've been closely watching as mail-in ballots get added to totals from last Tuesday's election.
On Tuesday, a week after the Nov. 8 election, the Associated Press projected that the constitutional amendment passed, though leading critics of the question say it's too early for unions to claim victory.
There are two routes of passage for a constitutional amendment, which can make it complicated to determine whether a question has cleared the required a threshold. An amendment takes effect if it receives a "yes" from 60% of those who voted for the amendment. 
The question didn't meet that mark. According to the latest totals, it missed by two percentage points, with 58% of those who cast a vote on the question voting yes.
But voters can be prone to skipping voting for certain contests. The second method calls for a constitutional amendment to take effect if it is approved by a majority (more than 50%) of all voters who cast ballots in a general election.
Supporters, who dubbed the new constitutional language the Workers Rights Amendment, say they've cleared the latter hurdle, and "with more than 2.14 million votes and 53% of all votes cast voting yes," their effort has a "considerable margin above a simple majority."
"The votes have been tallied and it is abundantly clear that the Workers' Rights Amendment has passed," said Vote Yes for Workers' Rights campaign director Samantha McClain in a statement Monday.
The Libertarian-leaning Illinois Policy Institute had led the charge in opposing the constitutional amendment, with the argument that giving unions more latitude in collective bargaining with their public employers will lead to higher costs for government that will be passed on to taxpayers, including through property tax hikes.
Illinois Policy Institute President Matt Paprocki said given that the amendment, which it refers to as Amendment 1, clearly did not pass outright with 60% of voters explicitly backing it, "Illinois has to wait for the final vote count to come in to determine whether the amendment passes with a simple majority of those who voted in the election."
"Right now, the amendment is barely getting over 50% of voters in a low turnout year, despite opponents spending $16 million," Paprocki said in a statement Monday evening. "Simply put, the amendment means less predictability about when students are in class. We could see more families abruptly out of school as government workers negotiate contracts and go on strike over broad new terms like affordable housing. And parents would be powerless to stop it."
The constitutional amendment declares that in Illinois "employees shall have the fundamental right to organize and to bargain collectively … for the purpose of negotiating wages, hours, and working conditions, and to protect their economic welfare and safety at work."
The change will also forbid Illinois from passing any law that "interferes with, negates, or diminishes the rights of employees to organize and bargain collectively," including right-to-work laws such as those favored in Republican-controlled states.
"We know that the best way to kick-start our economy and help families deal with rising costs is to put more money in their pockets. The Workers' Rights Amendment will protect every Illinoisan's right to join with their coworkers to negotiate for pay raises for generations to come," said Tim Drea, a co-chair of the campaign and president of the Illinois AFL-CIO, on election night.
Voters four years ago rejected the last attempt to amend the state constitution. The proposal from Gov. J.B. Pritzker and his allies, including organized labor, would have eliminated a provision in the constitution that requires a residents' income to be taxed at a flat rate.
Illinois' midterm election outcomes are set to become official on Dec. 5, when the Illinois State Board of Elections is scheduled to meet for the "proclamation of results."
The union rights amendment would then become the 15th amendment to Illinois' 1970 constitution, according to a history recorded by the Illinois General Assembly's Legislative Reference Bureau.  Other recent amendments gave added protections to crime victims and safeguards transportation funding from being spent on unrelated expenses.
The pro-labor amendment is believed to be the first of its kind passed in the United States, and could prove to be a national model.  The language could still face legal challenges.
Follow Amanda Vinicky on Twitter: @AmandaVinicky
---