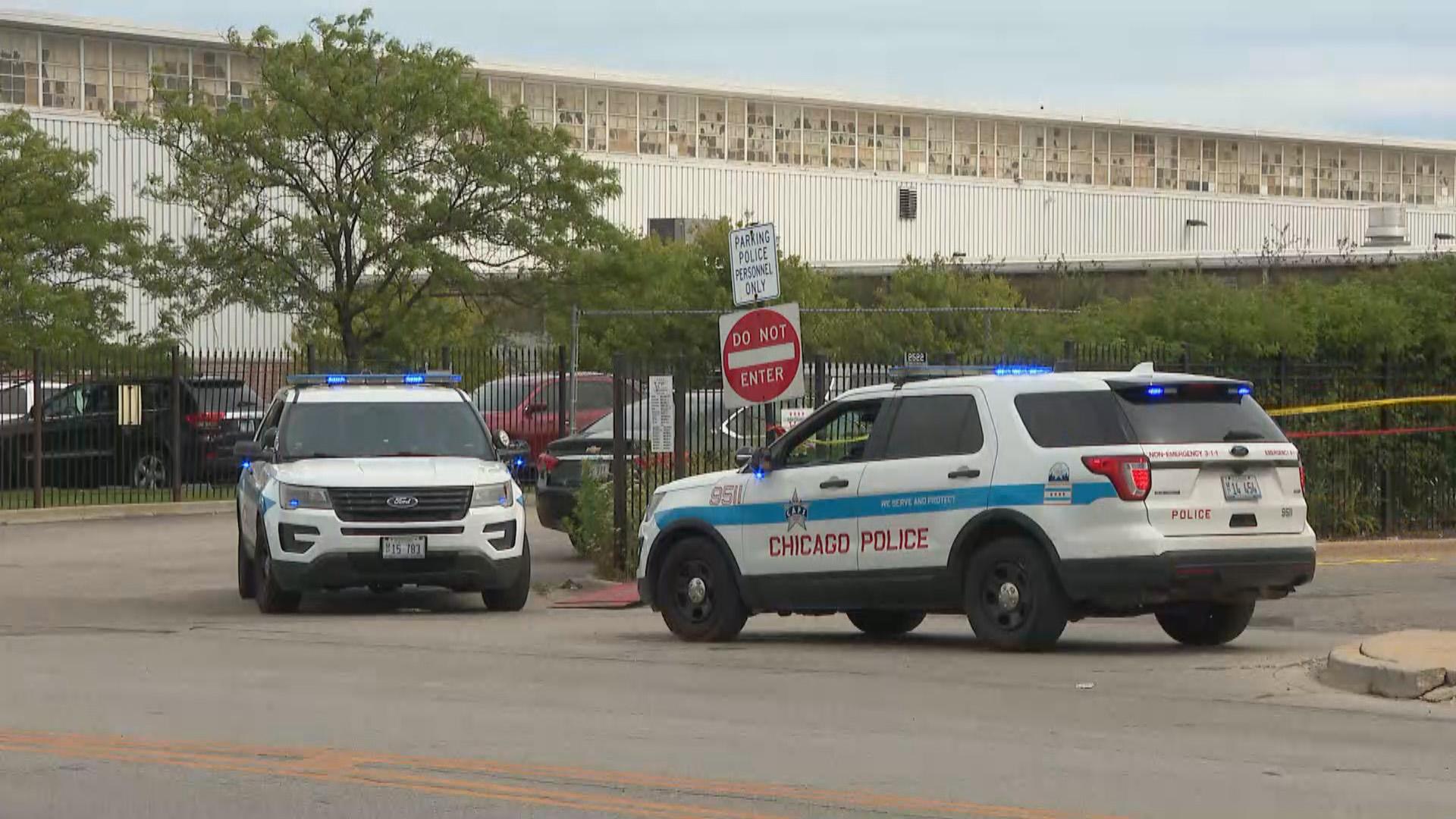 (WTTW News)
A proposal from Mayor Lori Lightfoot to crack down on violence by extending the city's teen curfew failed to pass the Chicago City Council on Monday amid a deluge of criticism.
Ald. Nicholas Sposato (38th Ward) and Ald. Emma Mitts (37th Ward) — who both support the proposal — used a parliamentary procedure to prevent a vote on Monday.
However, Public Safety Committee Chair Ald. Chris Taliaferro (29th Ward) filed a notice with the city clerk's office to ensure the measure would get an up-or-down vote on Wednesday. Taliaferro acted approximately two hours before the measure was blocked, anticipating the parliamentary maneuvering.
The changes would extend the curfew on weekends by an hour and expand it to include 17-year-olds. 
Read the mayor's full proposal here.
Lightfoot proposed the change to the city's 30-year-old teen curfew after the murder of 16-year-old Seandell Holliday just before 7:30 p.m. May 14 in the heart of Millennium Park amid what Lightfoot called "chaos and unnecessary violence." A 17-year-old has been charged in connection with his death.
Lightfoot wants the curfew to start at 10 p.m. seven days a week and apply to all Chicagoans younger than 18.  
Deputy Mayor for Public Safety John O'Malley and Chicago Police Department Lt. Michael Kapustianyk told alderpeople the expansion and extension of the curfew would give officials another tool to fight crime.
O'Malley was repeatedly pressed by members of the City Council's Progressive Caucus to share evidence backed up by data that teen curfew laws had been effective in reducing violence or crime. O'Malley acknowledged he had no evidence to show that the proposal has worked in other cities and states.
The number of documented violations of the city's teen curfew dropped 85% between 2021 and 2018, Kapustianyk said, telling alderpeople that he did not know the reason behind that decline.
If an officer determines a teen has violated the city's curfew, they are required to take them home and release them to the custody of a responsible parent or guardian. The parents of teens who violate the curfew can be cited and forced to appear before a hearing officer representing the city. The teens themselves are not cited or charged with a crime if and when they violate curfew, officials said.
The city's curfew for minors has been on the books since 1992, and applies to teens between the ages of 12 and 16. That law requires Chicago teens to be home by 10 p.m. Sunday through Thursday and 11 p.m. Friday and Saturday.
The year 1992 was one of the most violent years in Chicago history, with the city recording 940 murders. In 2021, Chicago recorded 800 murders.
The mayor's proposal would add another exemption to the city's existing curfew law, which now has four exemptions. 
The law exempts teens from the curfew if they are "exercising First Amendment rights protected by the United States Constitution, such as the free exercise of religion, freedom of speech, and the right of assembly"; going to or from a job or employment activity; being involved in an emergency situation; or running errands at the direction of a parent or guardian."
Lightfoot wants to exempt teens "participating in, or returning home immediately after, a ticketed or sponsored event and has documentary evidence of their attendance at such event, e.g., a ticket stub or wristband with the event name preprinted on it" from the curfew.
That would apparently allow teens to attend Lollapalooza, which is set to take place July 28 through July 31 in Grant Park, and other summer festivals and concerts.
The city's curfew law authorizes Chicago police officers to "to take such minor into custody until such time as the minor's parent, legal guardian, or other adult having legal care or custody of the minor is located and notified of the violation, and takes custody of the minor from the police. If no such person can be located within a reasonable period of time, the minor shall be referred to the appropriate juvenile authorities."
Lightfoot's proposal makes no changes to the way Chicago police officers are authorized to enforce the curfew.
In other action, the City Council unanimously approved a measure that will allow city crews to resume installing water meters in Chicago homes after a three-year hiatus amid concerns the work was causing lead — a brain-damaging heavy metal — to pollute homes' drinking water.
In addition, the City Council agreed to pay $16.1 million to settle two lawsuits alleging police misconduct. Chicago will pay $14.25 million to Daniel Taylor, who spent 21 years in prison for a 1992 double murder that he did not commit — because he was in police custody at the time of the killings.
The other settlement will pay $1.9 million to the family of a man who was murdered by an off-duty police officer during a confrontation in January 2017. 
Contact Heather Cherone: @HeatherCherone | (773) 569-1863 | [email protected]
---