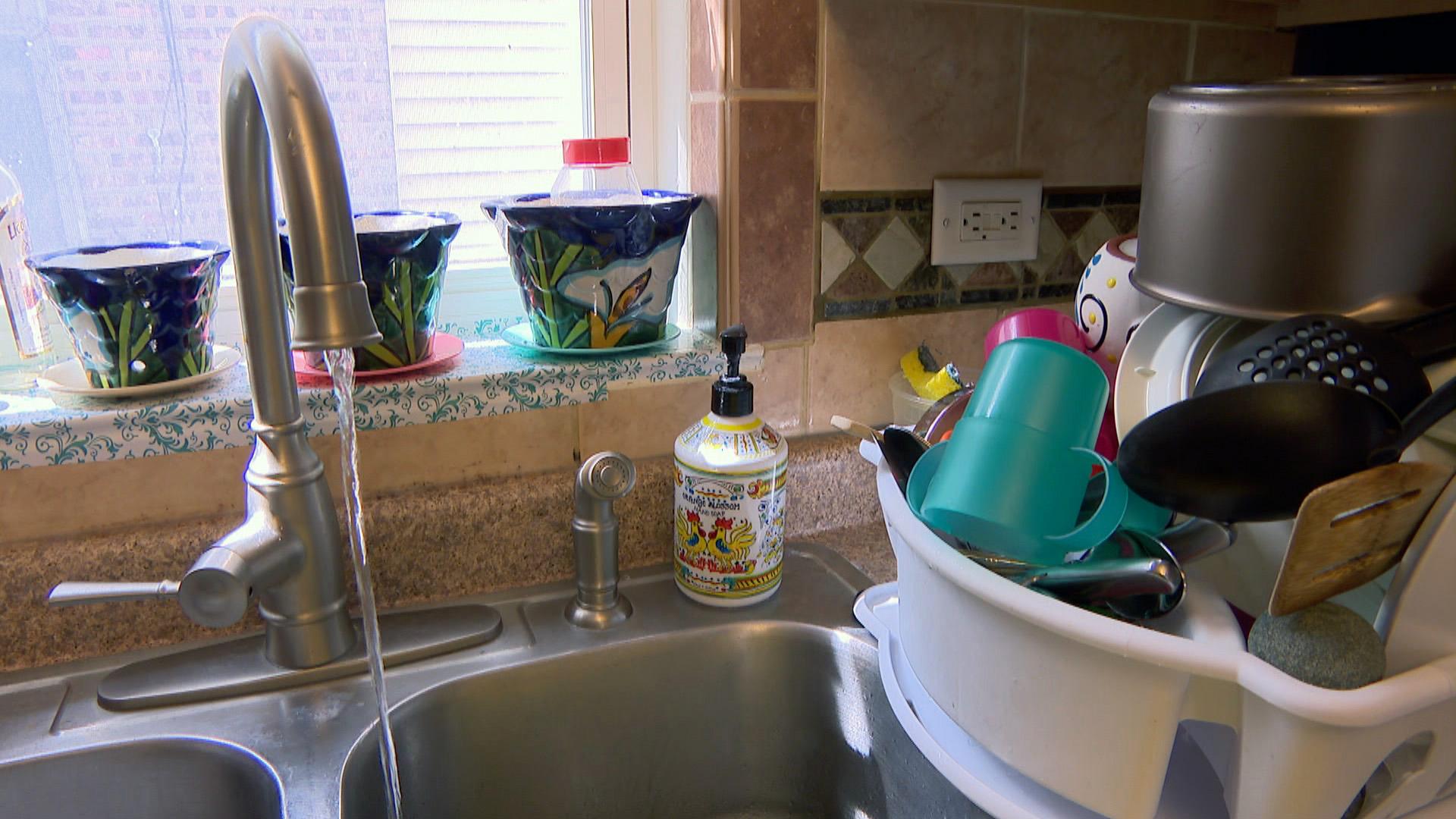 (WTTW News)
A key City Council panel advanced a plan Wednesday to allow crews to resume installing water meters in Chicago homes, nearly three years after Mayor Lori Lightfoot halted the work amid concerns that it was causing lead to pollute the drinking water in hundreds of thousands of residences.
The unanimous vote of the City Council's Budget and Government Operations Committee sends the proposal backed by Lightfoot to the full City Council for consideration at its meeting on May 25. 
Lightfoot's original proposal had been blocked from advancing after it was introduced April 27 by progressive members of the Chicago City Council, who were angry the mayor's original proposal short-circuited their efforts to make the ban on water shutoffs permanent, while expanding utility billing relief programs.
The City Council's Environmental Protection and Energy Committee voted 5-8 on May 10 to reject that proposal, known as the Water for All plan.
The mayor's original proposal would have codified Lightfoot's policy of not shutting off a residents' water service for nonpayment and banned officials from privatizing the city's water system. Those provisions of the mayor's proposal were stripped out of the version of the proposal set for a final vote.
The mayor sidestepped the roadblock thrown up by progressive alderpeople by introducing a new version of the measure, avoiding a procedural vote that could have delayed final action until next month.
Department of Water Commissioner Andrea Cheng told the committee that officials are confident both regular and ultrasonic water meters can be safely installed in Chicago homes without threatening the health of residents.
City officials launched a study in 2020 to see whether ultrasonic meters would not disturb anti-corrosion coating in lead pipes to the same extent traditional meters did, Cheng said. Ultrasonic meters have no moving parts, unlike traditional meters, Cheng said.
An effort to test the ultrasonic meters in 200 homes was delayed by the COVID-19 pandemic, but Cheng said there is now ample evidence that both traditional and ultrasonic meters can be safely used. 
To ensure that Chicagoans don't drink water tainted by lead, meter-installation crews will fully flush all the taps in the home to guarantee that any lead particles that leached into the water during the installation of the meter — which requires that the lead service line be cut, disturbing a white coating that prevents corrosion — are removed from the system, Cheng said.
Meters allow residents to pay per gallon for the water that they use, rather than pay a flat fee. Meters can reduce a $1,200 water bill by nearly half, while saving water, Cheng said. The measure that advanced Wednesday would reestablish the cap on water payments for households that agree to have a meter installed to ensure they do not pay more than the flat fee for seven years.
Lightfoot ordered the installation of water meters in Chicago homes to stop in July 2019 after city officials found elevated levels of lead in more than one in five metered homes they tested — 13 months after officials first learned of the issue.
Lightfoot's order reversed a decision made by former Mayor Rahm Emanuel in November 2018 to continue installing water meters in homes, despite evidence that those homes had elevated levels of the brain-damaging chemical.
A 2013 study by EPA researchers linked the installation of meters and the replacement of water mains to high amounts of the heavy metal in drinking water, because lead pipes that are disturbed by street or plumbing work can release the material into the water supply.
Data gathered as part of a study of 510 Chicago homes in 2019 found that 22% of residences with new water meters had elevated levels of lead, the mayor's office announced. Of those homes, 7.1% had lead levels above the 15 parts per billion action level set by the EPA, officials said.
Nearly 130,000 Chicago homes already have water meters, which were touted by city officials as a way to reduce water usage and save money. 
Approximately 11,000 Chicago households are on a waiting list to get a meter, and city crews will strive to fulfill as many requests as possible before Jan. 1, when a new state law will take effect in Chicago that will require homes with lead service lines to have those replaced before a meter is installed, Cheng said.
For more information about water meters in Chicago, go to metersave.org.
Approximately 400,000 Chicago homes have lead service lines. Lead service lines connect more Chicago homes to water mains than in any other American city, in large part because officials required that lead pipes be used to funnel water to single-family homes and small apartment buildings for nearly a century.
Federal law banned the use of lead pipes in 1986.
Lead can enter drinking water when service pipes that contain lead corrode.
There is no safe level of lead in drinking water, according to federal officials. Lead is a neurotoxin and can be especially damaging to children and pregnant women.
City officials estimate that it will cost $15,000 to $26,000 to remove lead service lines from each home or two-flat in Chicago, or $8.5 billion in all. In September 2020, Lightfoot vowed to begin removing lead service lines from Chicago's homes.
City crews have only removed 74 since then, according to data provided to WTTW News.
Contact Heather Cherone: @HeatherCherone | (773) 569-1863 | [email protected]
---