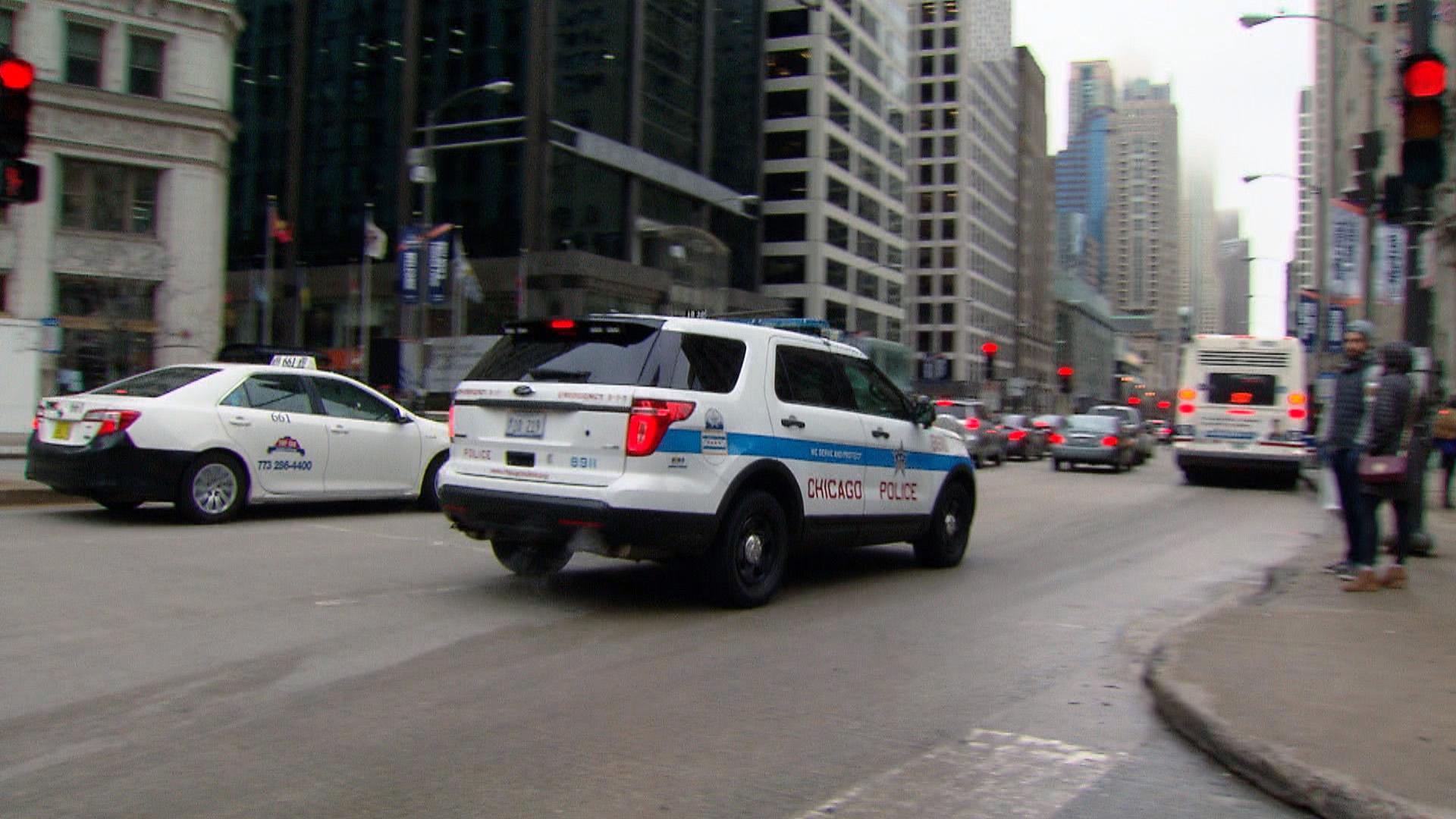 (WTTW News)
Chicago police Superintendent David Brown renewed his calls for suspects charged with violent crimes to remain in jail pre-trial and expressed concerns about the statewide move to eliminate cash bail beginning next year.
Brown spoke Monday following a weekend in which six people were killed and 24 others wounded in 19 separate shootings between 6 p.m. Friday evening and 11:59 p.m. Sunday night.
Murders and shootings remain down slightly in Chicago in 2022 compared to last year. But after highlighting several recent arrests made in cases involving shootings, robberies, carjackings or homicides, Brown said many of the suspects charged are repeat offenders.
"You see a common theme here," he said. "We are arresting people over and over again with previous criminal histories getting out of jail and continuing to commit crime without any real consequences."
Brown has repeatedly criticized the court system in recent years for allowing suspects in violent crimes out of jail, despite pushback from bail reform advocates and Cook County court officials who dispute the claim that pretrial release leads to an increase in crime.
Beginning next January, Illinois will eliminate cash bail as part of a sweeping criminal justice reform bill Gov. J.B. Pritzker signed into law last year. That means defendants in criminal cases can only be detained before their trials if they are deemed a flight risk or a risk to the community; they would no longer be required to pay a certain amount of money to be released from jail.
Asked if he believes that change will lead to "more of a problem" with repeat offenders on the street, Brown said: "Yes, and we've expressed our concern about the no cash bail repeatedly." He added that the CPD is speaking with state legislators in the hopes of crafting "adjustments (or) amendments" to that law.
Weekend violence
According to Brown, homicides are down 6.28% and shootings are down 13.25%, year-to-date, compared to last year.
But with the summer months coming soon, Brown said his department will soon begin "scaling up" resources and making scheduling adjustments so more officers are available during specific times in anticipation of a possible increase in violent crimes.
Over this past weekend, six people were killed in separate shootings.
A 37-year-old man was killed in a drive-by shooting Friday evening in the 4400 block of North Hamlin Avenue. The man was sitting in his vehicle around 7:45 p.m. when a dark colored vehicle drove up and someone inside opened fire, striking the man in the chest. The victim attempted to flee, but his vehicle struck multiple other cars and rolled over. He was then rushed to Advocate Illinois Masonic Medical Center where he was pronounced dead.
Two men were killed and a third was wounded in a shooting around 2:45 p.m. Saturday in the 11600 block of South Lowe Avenue. CPD Chief of Detectives Brendan Deenihan said two of the victims, ages 26 and 27, were on a porch, when a vehicle pulled up and someone inside began shooting. The 26-year-old was struck multiple times and pronounced dead at the scene, while the other man was shot in the leg and survived.
Deenihan said a 64-year-old man was cutting grass behind that home and went out front to see what had happened, when he too was shot in the chest and killed.
Early Sunday morning, a 27-year-old woman was shot in the armpit and killed. That shooting occurred around 5 a.m. in the 1500 block of South Sawyer Avenue and police say circumstances of the incident remain under investigation.
A 20-year-old man was fatally shot Sunday evening. He was standing in the 1200 block of West 73rd Street around 7:45 p.m. when someone inside a red SUV began shooting, striking the man multiple times in the head. He was taken to the University of Chicago Medical Center where he died.
A 20-year-old male was standing in the kitchen of a home in the 2100 block of West Maypole Avenue just after 9:30 p.m. Sunday when someone began firing shots from an alley outside. The man was struck once in the back and later died at Stroger Hospital.
According to Deenihan, investigators have heard conflicting stories from witnesses about where exactly that victim was located when he was shot.
No suspects have been arrested in any of the weekend murders, and Deenihan asked for any witnesses to come forward and identify the shooters.
"We're just looking for assistance," he said.
Contact Matt Masterson: @ByMattMasterson | [email protected] | (773) 509-5431
---