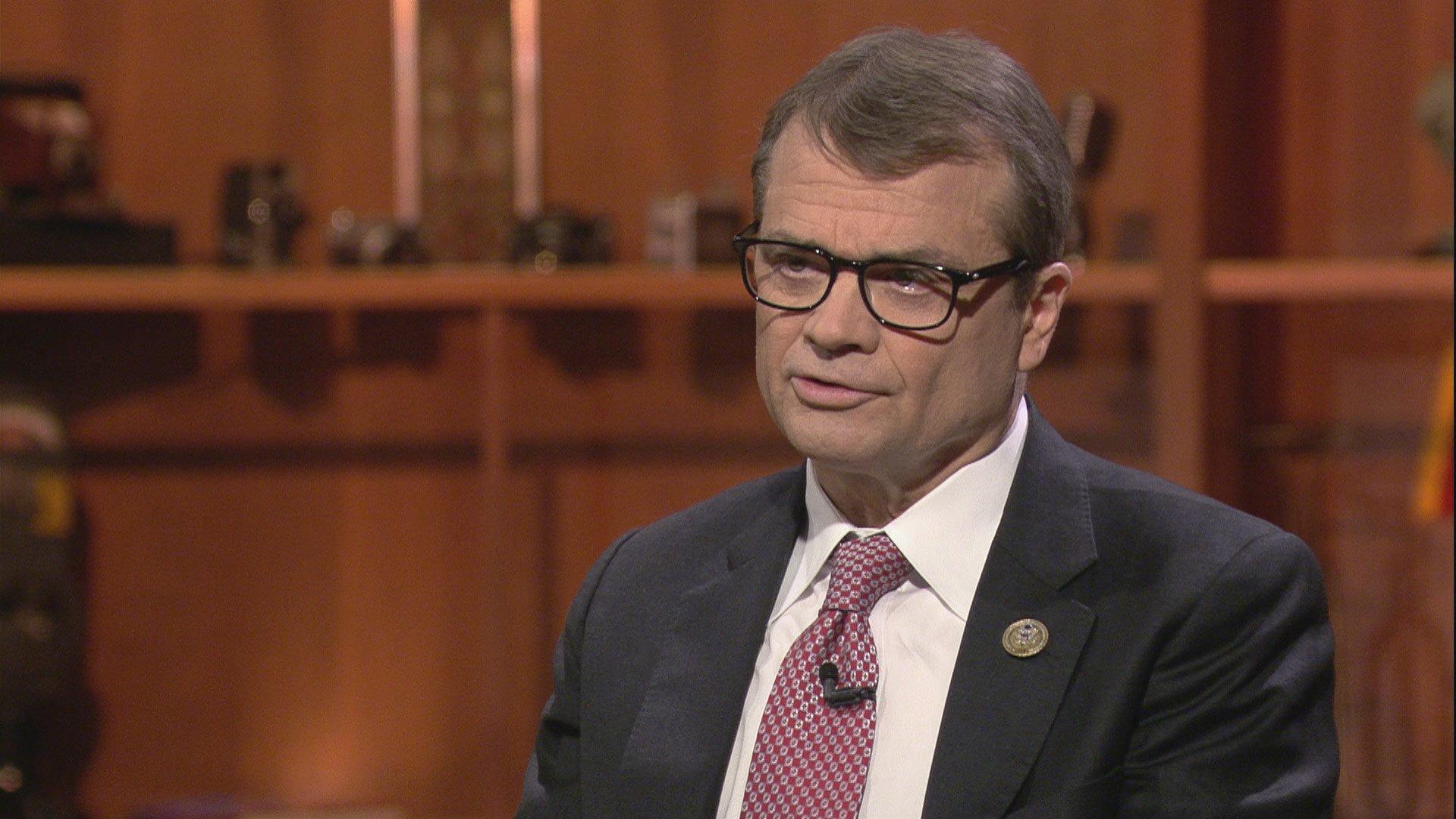 U.S. Rep. Mike Quigley (D-Chicago) announced Thursday that he would not run for mayor of Chicago in 2023, removing another prominent potential challenger to Mayor Lori Lightfoot from the still unsettled field of prospective candidates.
Quigley a member of the House Select Committee on Intelligence, said in a statement that Russia's invasion of Ukraine — and the ongoing threat to Democracy — influenced his decision.
"After much consideration, I simply cannot walk away from my duty to safeguard democracy, fight for American values abroad, and stand up for the brave Ukrainian people in their time of maximum peril," said Quigley, the co-chair of the House Ukrainian Caucus. "Campaigning to serve as mayor of Chicago would not allow me to fulfill this critical obligation."
Chicago faces "unprecedented challenges on crime, schools, equity and fiscal matters," Quigley said.
"At age 53, I would have relished the opportunity to get Chicago back on track," said Quigley, who is up for re-election to represent much of Chicago's North Side in November's midterm elections. "If I'm being completely honest, at 63, I don't think my family and I can make this kind of commitment." 
Lightfoot has not yet formally announced her bid for a second term, but is widely expected to run for re-election.
In a statement issued by her campaign spokesperson, Lightfoot praised Quigley's work in Congress, calling him a "consistent dedicated advocate for his constituents and the residents of Chicago."
"As we face these challenging times overseas, I respect Rep. Quigley's leadership in trying to end the war in Ukraine and his efforts to safeguard democracies across the world," Lightfoot said. "I look forward to continuing to work with him and his staff to ensure that Chicago gets its fair share of federal dollars and that we continue to lift up the needs of our Chicago communities in Washington, D.C."
Businessman and philanthropist Willie Wilson announced April 11 he would run for mayor, joining Ald. Raymond Lopez (15th Ward) in the contest.
Quigley is the second high-profile Democrat to consider running for mayor before bowing out. Former U.S. Secretary of Education Arne Duncan pulled the plug on his bid March 1.
A former member of the Cook County Board of Commissioners, Quigley replaced former Mayor Rahm Emanuel in the U.S. House when former President Barack Obama tapped him to serve as his first chief of staff. Quigley has faced only nominal opposition since winning a special election in 2009.
While weighing a bid for mayor, Quigley said a poll he conducted showed he would force Lightfoot into a runoff and beat her by 10 percentage points. Quigley released the results of that poll, taken between March 21 and March 27, along with his announcement, a broadside against a sitting mayor he will have to work with for at least the next 389 days.
That poll found three out of five Chicago voters disapprove of Lightfoot's job performance, and 56% of Chicagoans have a negative view of Lightfoot personally.
Crime is the most important issue in Chicago, and only 7% of respondents said Lightfoot was effectively addressing the problem, according to the poll.
The mayoral election is set for Feb. 28, 2023 — 301 days from Thursday.
Contact Heather Cherone: @HeatherCherone | (773) 569-1863 | [email protected]
---