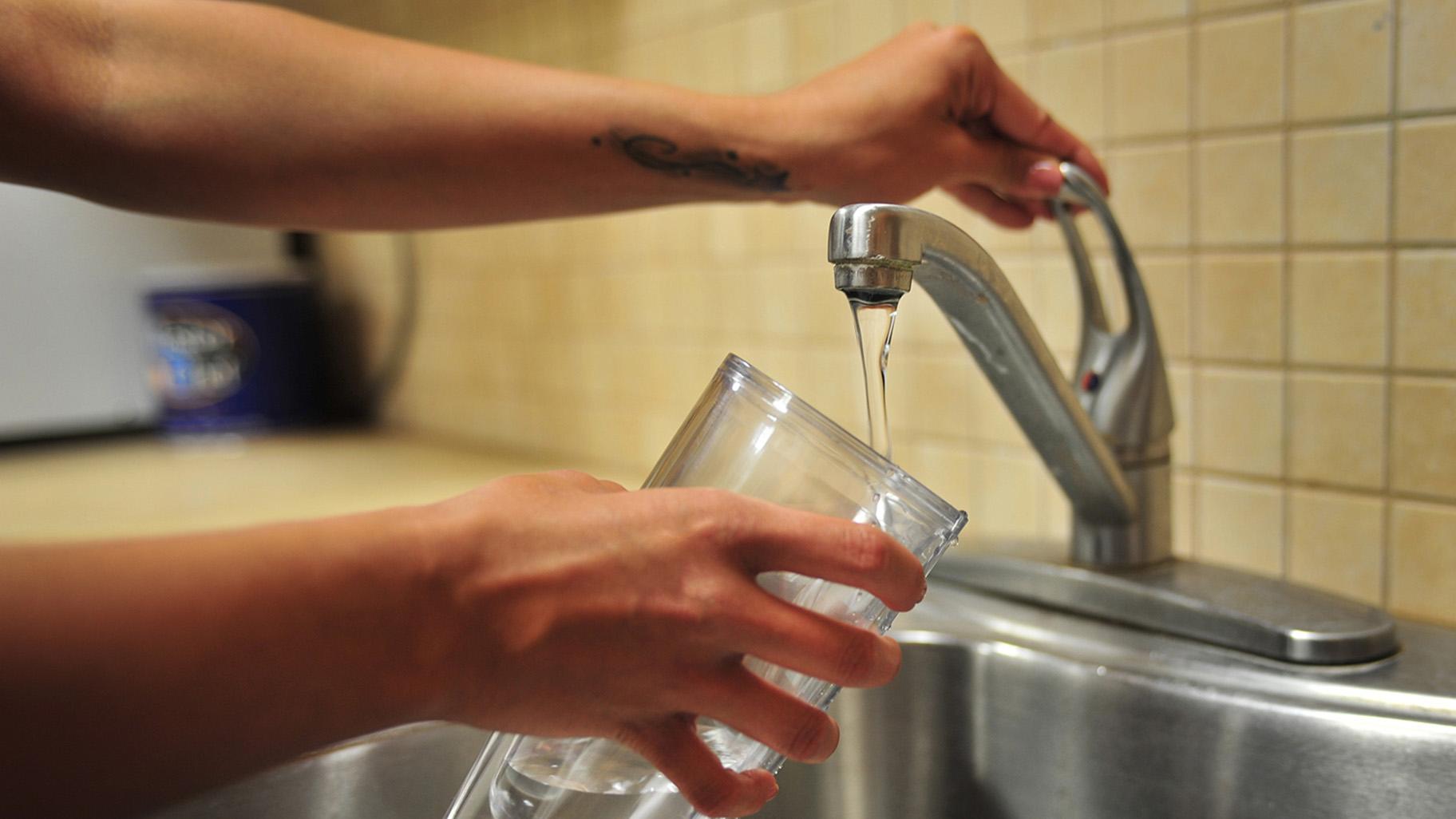 (U.S. Air Force photo by Airman 1st Class Alexxis Pons Abascal)
City crews have replaced just 74 of the approximately 400,000 lead service lines responsible for contaminating Chicagoans' tap water in the 19 months after Mayor Lori Lightfoot declared that it was "way past time" to ensure that Chicagoans have clean water in their homes, according to data obtained by WTTW News.
Department of Water Management Commissioner Andrea Cheng told a hearing of the Senate Committee on Environment and Public Works chaired by Sen. Tammy Duckworth (D-Ill.) that took place Thursday at the Shedd Aquarium that city officials remain committed to removing every lead service line in Chicago.
The $1 trillion bipartisan infrastructure bill approved in November 2021 includes $15 billion to fund lead service line replacement efforts and $3 billion is set to flow to states and cities in 2022. A Biden administration plan calls for all of the lead service lines to be removed in a decade. That would cost $45 billion.
"Lead pipes are a health crisis in our country," Duckworth said. "We must figure out how to replace these pipes in an equitable and efficient manner."
Cheng said the federal funding will "jump-start" Chicago's efforts to remove the lead service lines but acknowledged logistical challenges have meant the program has failed to achieve what Lightfoot promised in September 2020, when she vowed that the city would remove 650 pipes by the end of 2021.
Despite those obstacles, the federal funding gives Chicago "an opportunity to make real, meaningful and equitable progress," Cheng said.
Lead service lines connect more Chicago homes to water mains than in any other American city, in large part because officials required that lead pipes be used to funnel water to single-family homes and small apartment buildings for nearly a century.
Federal law banned the use of lead pipes in 1986.
There is no safe level of lead in drinking water, according to federal officials. Lead is a neurotoxin and can be especially damaging to children and pregnant women.
City officials estimate that it will cost $15,000 to $26,000 to remove lead service lines from each home or two-flat in Chicago or $8.5 billion in all.
In September 2020, Lightfoot said the city would start by removing lead service lines from homes and two-flats owned by low- and moderate-income neighborhoods with $15 million in federal grants.
But that program has been slow to get off the ground, and only 54 homes that qualified for that effort have had their home's lead service line removed, according to data from the Department of Water Management obtained by WTTW News.
City officials have received a total of 886 applications for the program, but just 262 have been approved, according to the data obtained by WTTW News.
Under another program, homeowners willing to foot the entire bill for the lead service line replacement program can get $3,500 in fees waived if they complete the removal themselves.
Twenty homes have had their lead service lines removed as part of that program, according to the data obtained by WTTW News.
Cheng also told the committee that her department was still evaluating the best method to replace lead service lines along an entire block.
That will minimize the disruption caused by the construction and save money, Cheng said.
Contact Heather Cherone: @HeatherCherone | (773) 569-1863 | [email protected]
---