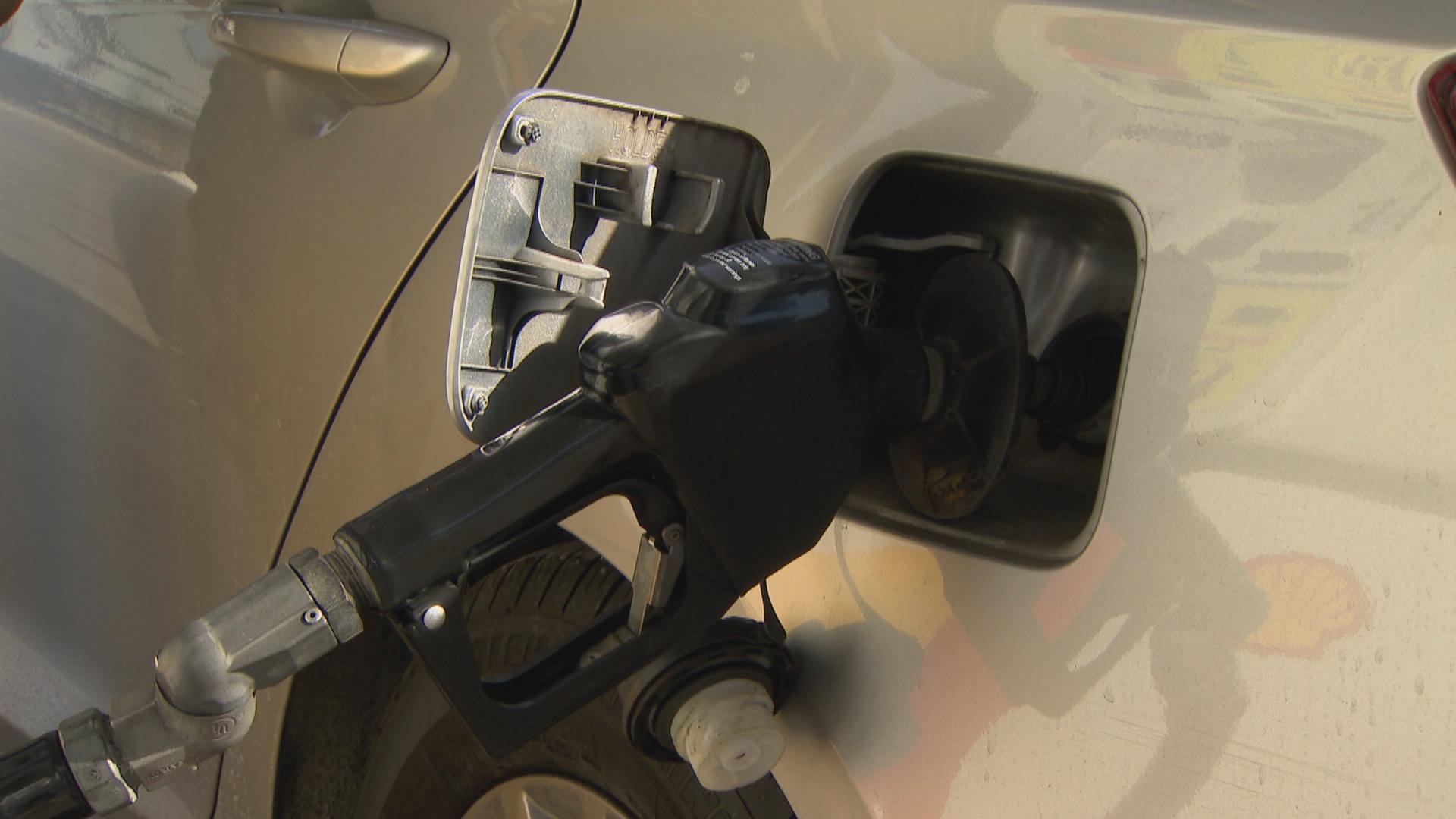 (WTTW News)
If last week's gas giveaway is any indication, people can expect to be idling in their cars for upwards of an hour or more Thursday as they wait their turn at the pump for Willie Wilson's $1 million giveaway. 
That's to say nothing of the vehicles unwittingly caught in the morning traffic jam.
City officials are looking to reduce the lengthy lines with a more organized system of stickers and a ban on cars queuing up before 7 a.m.  
All that idling doesn't come for free.
Just how much gas is used while vehicles are waiting in line? 
A compact sedan will consume roughly two-tenths of a gallon idling for an hour; larger sedans, SUVs and crossovers will burn through double that, according to a study conducted by Argonne National Laboratory.
Pickup trucks or delivery vehicles trapped in the gridlock will waste more than eight-tenths of a gallon per hour. And transit buses can consume nearly an entire gallon idling for an hour, according to the U.S. Department of Energy. 
Apart from wasting fuel, idling also contributes to carbon emissions.
In the U.S., personal vehicles generate 30 million tons of CO2 every year just by idling. The total cost of idling — factoring in fuel consumption and emissions — is the equivalent of an additional 5 million cars on the road, according to the Department of Energy. 
Read More: Chicago Officials Unveil Traffic Plan Ahead of Willie Wilson's Gas Giveaway 
Contact Patty Wetli: @pattywetli | (773) 509-5623 |  [email protected]
---