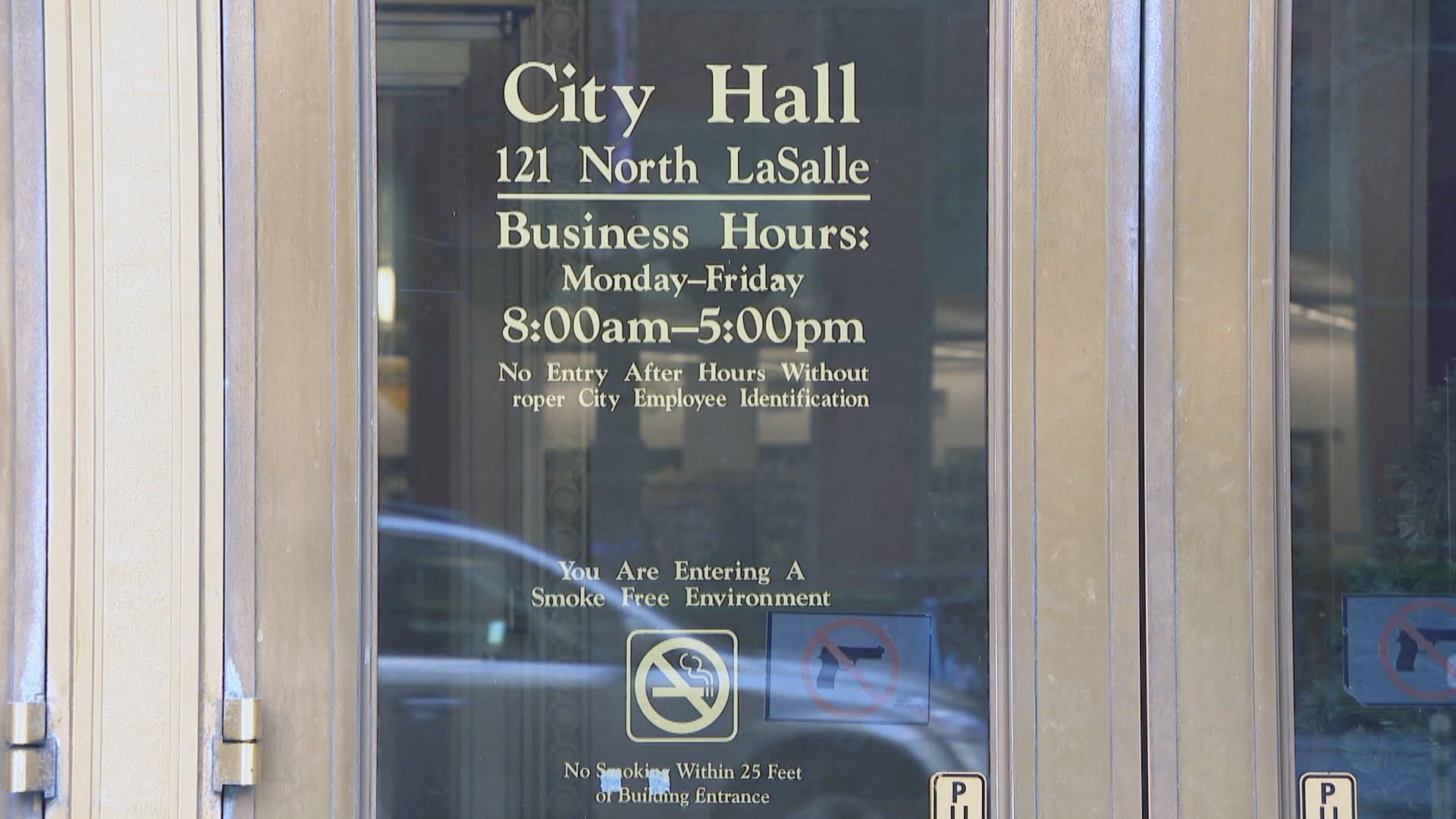 (WTTW News)
Mayor Lori Lightfoot on Monday declined to demand that indicted Ald. Carrie Austin (34th Ward) step down as chair of the City Council's Contracting Oversight and Equity Committee or resign from the Chicago City Council.
The committee led by Austin is poised to convene a subject-matter hearing at 1 p.m. Tuesday to consider Lightfoot's proposal to extend the city's program that earmarks a portion of city contracts for firms owned by Black, Latino and Asian Chicagoans as well as women for an additional six years. It will be the panel's first meeting in more than a year.
Lightfoot unveiled her proposal just weeks before Austin was indicted on charges of bribery and lying to federal officials.
Austin pleaded not guilty to the charges.
Austin scheduled the hearing approximately 24 hours after WTTW News reported that the committee spent $191,500 in 2020, while meeting just three times without advancing a single piece of substantive legislation or pressing officials on how the city can do a better job ensuring lucrative contracts can benefit firms owned by women or Black, Latino or Asian Chicagoans. 
Even though the committee's budget for 2021 is $191,500, it has not met since July 2020, according to city records. 
Lightfoot said Monday at an unrelated news conference that she had spoken to Austin about her future, but declined to detail her conversations with the Chicago City Council's second-longest serving member.
"I will continue to be in dialogue with her," Lightfoot said.
Austin is one of three current members of the Chicago City Council who have been charged with federal crimes. 
In April, Ald. Patrick Daley Thompson (11th Ward) was indicted on seven charges that he lied to federal bank regulators and filed false tax returns. He pleaded not guilty.
In May 2019, Ald. Ed Burke (14th Ward) was charged with 14 counts alleging he repeatedly — and brazenly — used his powerful position at City Hall to force those doing business with the city to hire his private law firm. He pleaded not guilty.
"It is extraordinary thing that we have three sitting aldermen indicted," Lightfoot said. "That's not a good thing for our city."
Lightfoot has repeatedly called for Burke, a longtime foe with whom she has repeatedly clashed, to resign from the City Council.
However, Lightfoot has not called for Daley Thompson or Austin to step down. Both Daley Thompson and Austin have been reliable votes for the mayor's policies and initiatives on a starkly divided City Council.
Lightfoot on Monday echoed what she said after Daley Thompson's indictment: "I think it is virtually impossible for an alderman to be able to fulfill their responsibilities to their ward and residents who are in need especially now, with the sword of Damocles hanging over them, which is a federal indictment," Lightfoot said. "I think it is very difficult for her to be able do her job."
When Burke was charged with a crime in January 2019, former Mayor Rahm Emanuel demanded and received Burke's resignation as chair of the Finance Committee.
Lightfoot tapped Austin to lead the Contracting Oversight and Equity Committee in May 2019.
Lightfoot has declined to answer questions about whether it is appropriate for an alderperson who is under indictment for taking a bribe from a company doing business with the city to oversee the permanent extension of the program designed to sure that firms owned by Black, Latino and Asian Chicagoans get their fair share of the city's lucrative contracts.
The mayor's proposal would keep the 26% of city contracts for firms owned by Black, Latino and Asian Chicagoans and another 6% for firms owned women unchanged, while adjusting the requirements for firms to qualify for the program.
Contact Heather Cherone: @HeatherCherone | (773) 569-1863 | [email protected]
---