Video: The latest on Ald. Patrick Daley Thompson and more with our Spotlight Politics team of Amanda Vinicky, Heather Cherone and Paris Schutz. (Produced by Alex Silets)
---
Mayor Lori Lightfoot stopped short on Wednesday of calling on Ald. Patrick Daley Thompson (11th Ward) to resign after the Bridgeport politician was indicted on seven charges that he lied to federal bank regulators and filed false tax returns.
Lightfoot, who campaigned for mayor in 2019 on a promise to root out corruption in City Hall, has repeatedly called for Ald. Ed Burke (14th Ward), the other indicted member of the Chicago City Council, to step down.
Daley Thompson, the grandson of former Mayor Richard J. Daley, and the nephew of former Mayor Richard M. Daley and Cook County Commissioner John Daley, has said the indictment would not prompt him to resign. The alderman was present during a City Council committee hearing on Tuesday on summer violence but did not speak.
"My conscience is clear," Daley Thompson said in a statement released by his attorney Chris Gair after the indictment. "I did not commit any crime, I am innocent, and I will prove it at trial."
A file photo shows Ald. Patrick Daley Thompson (11th Ward) at a Chicago City Council hearing on April 12, 2016. (WTTW News)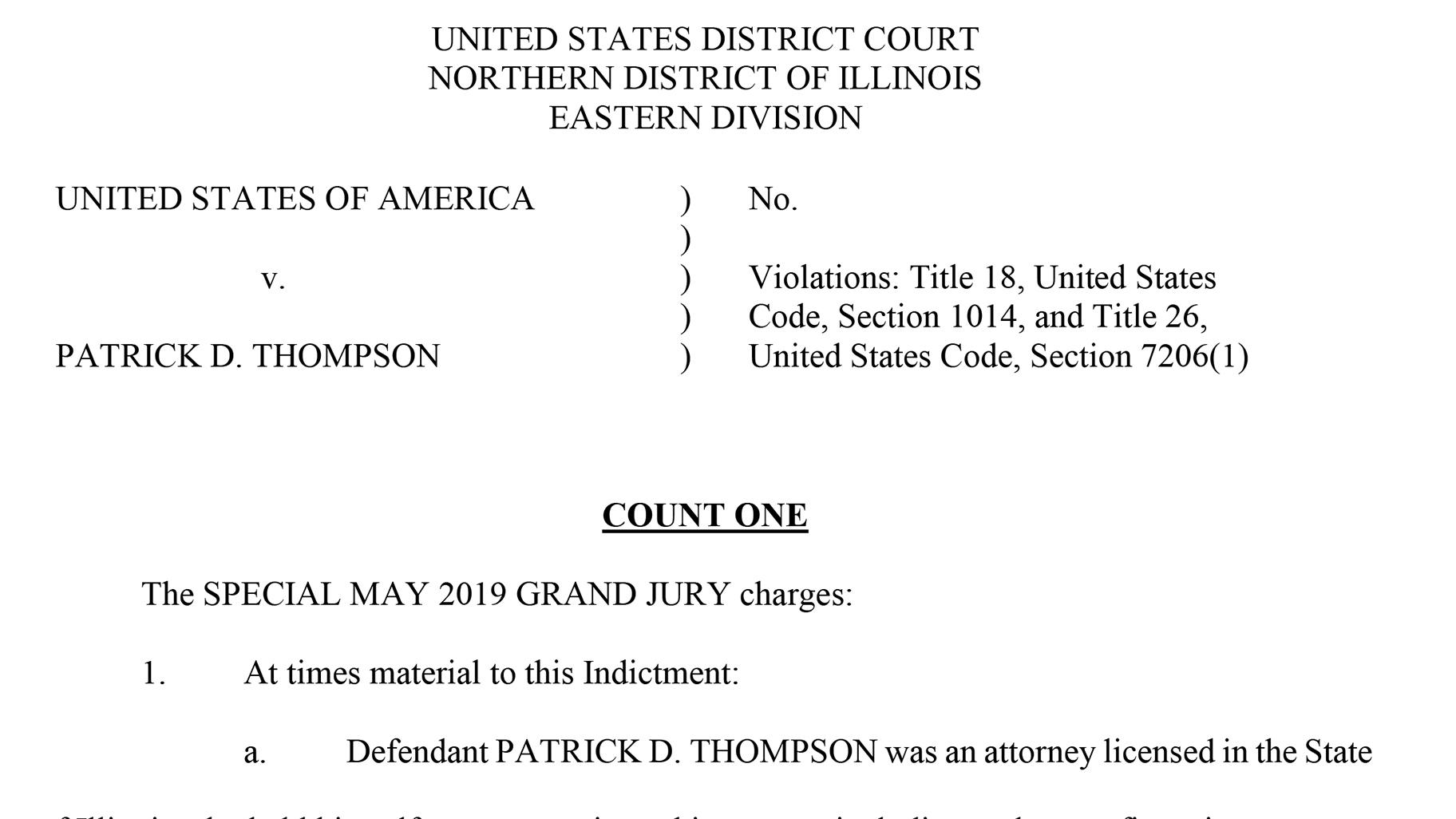 Document: Read the indictment At an unrelated event Wednesday afternoon, Lightfoot, a former federal prosecutor, said she had yet not yet read the 10-page indictment unveiled Thursday and that Daley Thompson should be presumed innocent while he awaits trial.
"It is very hard for [indicted aldermen] to maintain their focus on their public life when they are facing such pressure in their private life," Lightfoot said. "I think it is going to be very difficult for [Daley Thompson]."
Daley Thompson is scheduled to be arraigned May 13.
The indictment alleges that between 2011-14, Daley Thompson, 51, "falsely represent[ed] on five years of income taxes that he paid interest on money he received from Washington Federal, even though he knew he did not pay interest in the amounts reported on the returns."
Washington Federal Savings Bank in Bridgeport was shut down by federal regulators in 2017, sparking the probe that led to Daley Thompson's indictment.
Daley Thompson was elected to the City Council in 2015, and re-elected to a second term in 2019. In 2012, he was elected to the Metropolitan Water Reclamation District, starting his career in politics. He is also an attorney with the firm of Burke, Warren, MacKay & Serritella. 
Each false statement count is punishable by a maximum sentence of 30 years in federal prison, while each tax count is punishable by up to three years. However, if convicted, Daley Thompson is likely to serve less time in prison based on sentencing guidelines.
Contact Heather Cherone: @HeatherCherone | (773) 569-1863 | [email protected]
---