After nearly three decades at "Chicago Tonight," Phil Ponce is ending his regular appearances on the program, moving to special assignments, including guest hosting "Chicago Tonight: Latino Voices."
Ponce joined "Chicago Tonight" in 1992, after spending nine years as a reporter at WBBM-TV in Chicago. Throughout his time in Chicago journalism, Ponce built a reputation as a steadfast, dogged reporter and interviewer, and he became the face of news and public affairs at WTTW.
"Working here has been just an honor and a privilege and yes, it's been fun," Ponce said.
Ponce was born in McAllen, Texas, and raised in East Chicago, Indiana. He's the son of immigrant steelworkers and one of nine children. In high school, he gravitated toward the arts, landing starring roles in productions of "Bye Bye Birdie" and "The Music Man."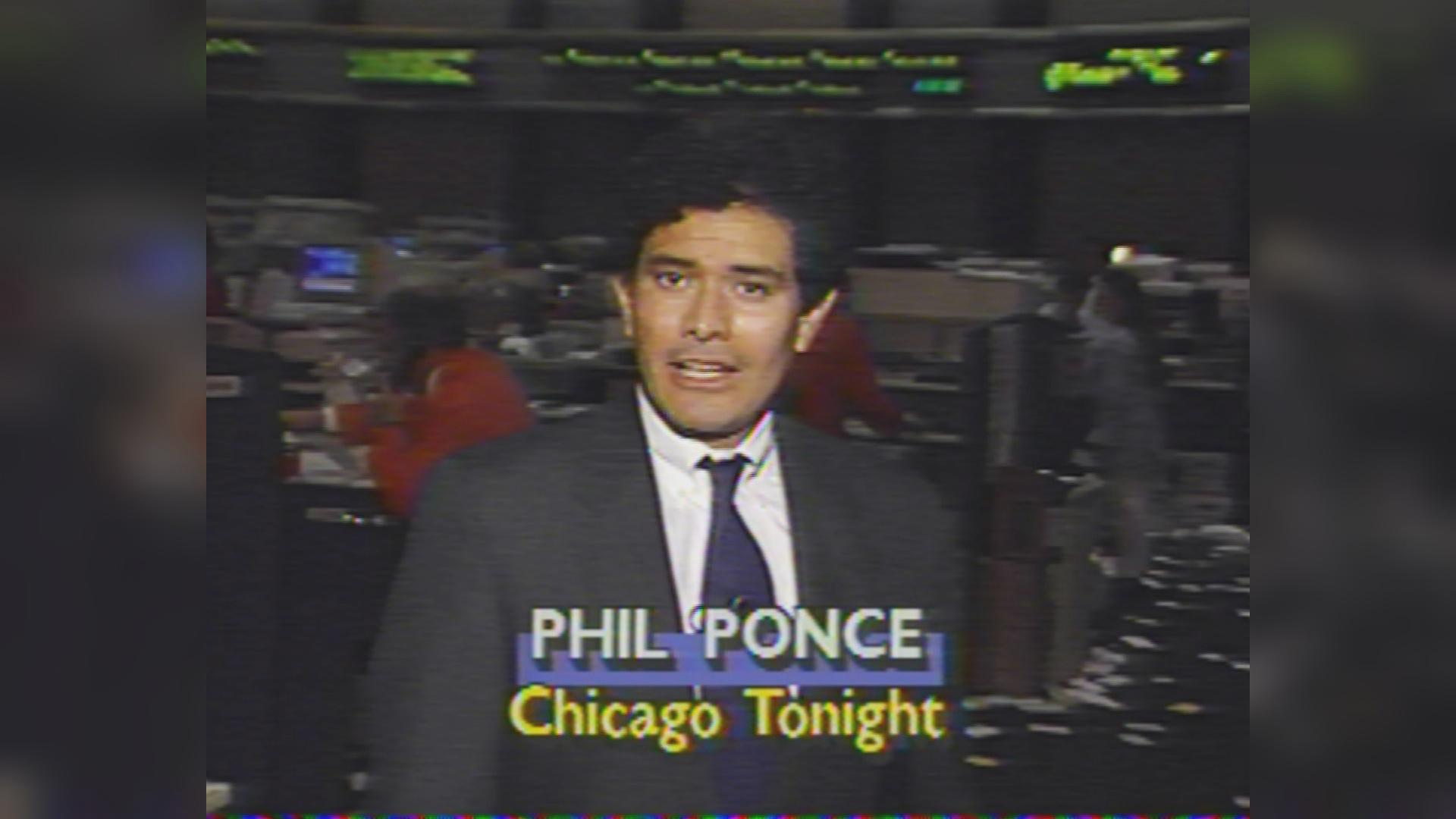 Phil Ponce's early days at "Chicago Tonight." (WTTW News)
Ponce studied English at Indiana University and, after receiving a law degree from the University of Michigan, began a six-year career as an attorney.
But, as Ponce's sons recall him telling it: "There's nothing wrong with being an attorney, but it just wasn't for him." Ponce's search led him elsewhere.
"I opened the paper, and read about local TV news reporters and said, 'Wait a second, I can do that,'" Ponce said during a 2014 interview.
Ponce began his journalism career at WRTV in Indianapolis as a weekend reporter before moving to WBBM-TV in Chicago.
"Chicago Tonight" founder John Callaway brought Ponce to the program.
Ponce joined "The NewsHour with Jim Lehrer" in Washington, D.C., for two years in 1997 before returning as the permanent host of "Chicago Tonight."
"John Callaway anointed Phil Ponce because he thought he was so good and so strong," said Carol Marin, former contributor at "Chicago Tonight." "As John was stepping away, the person he wanted to step into that place was Phil, and I don't think there is a higher compliment than that."
As "Chicago Tonight" host and moderator, Ponce built on Callaway's template of fair-minded, yet probing interviews, steering the debate on issues of the day.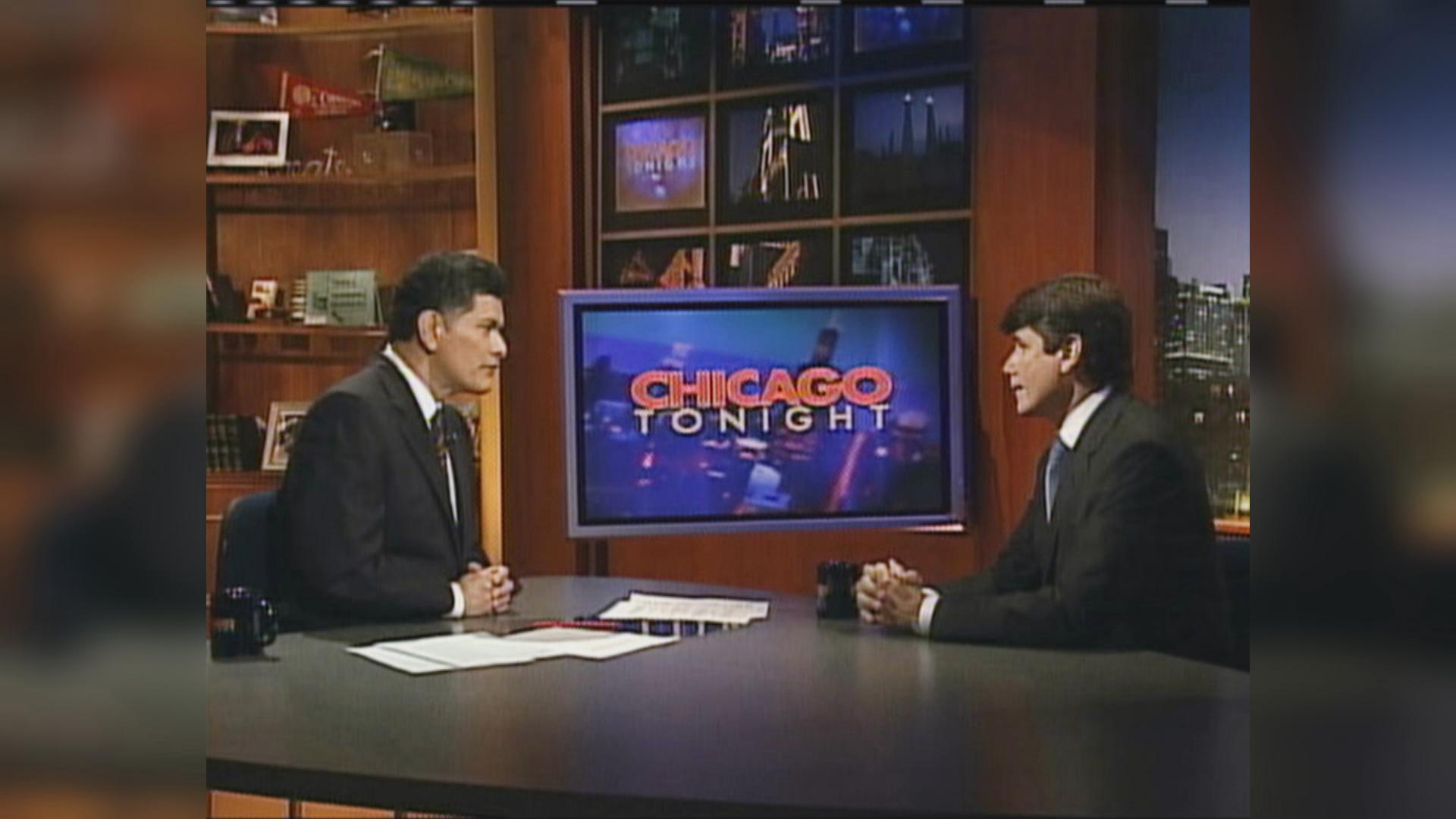 Phil Ponce interviews then-Gov. Rod Blagojevich. (WTTW News)
Without bluster or bravado, Ponce could corner political figures who weren't answering to his satisfaction by calmly following up with laser-like precisions.
I think you can always ask the toughest possible question, it's just a matter of tone," Ponce said. "It takes pressure off the interviewee if you maintain sort of a consistency and not become prosecutorial. It's easiest if you just state the facts clearly and ask them to respond. Even if the facts are difficult."
Ponce's sons, Dan and Anthony, followed in his footsteps, becoming anchors and reporters at WGN News and FOX 32 Chicago. His daughter is a successful photographer.
"It has been a source of amazement for me," Ponce said. "It is gratifying, mostly because I feel that they have found something that they love. Same with my daughter, who is an outstanding photographer. For parents to have children who are finding a way in the world, making a living and enjoying what they do, that is so satisfying."
As Ponce steps back from his role at "Chicago Tonight," he and his wife, Ann, will devote more time to successive generations of Ponces, their three children and five grandchildren.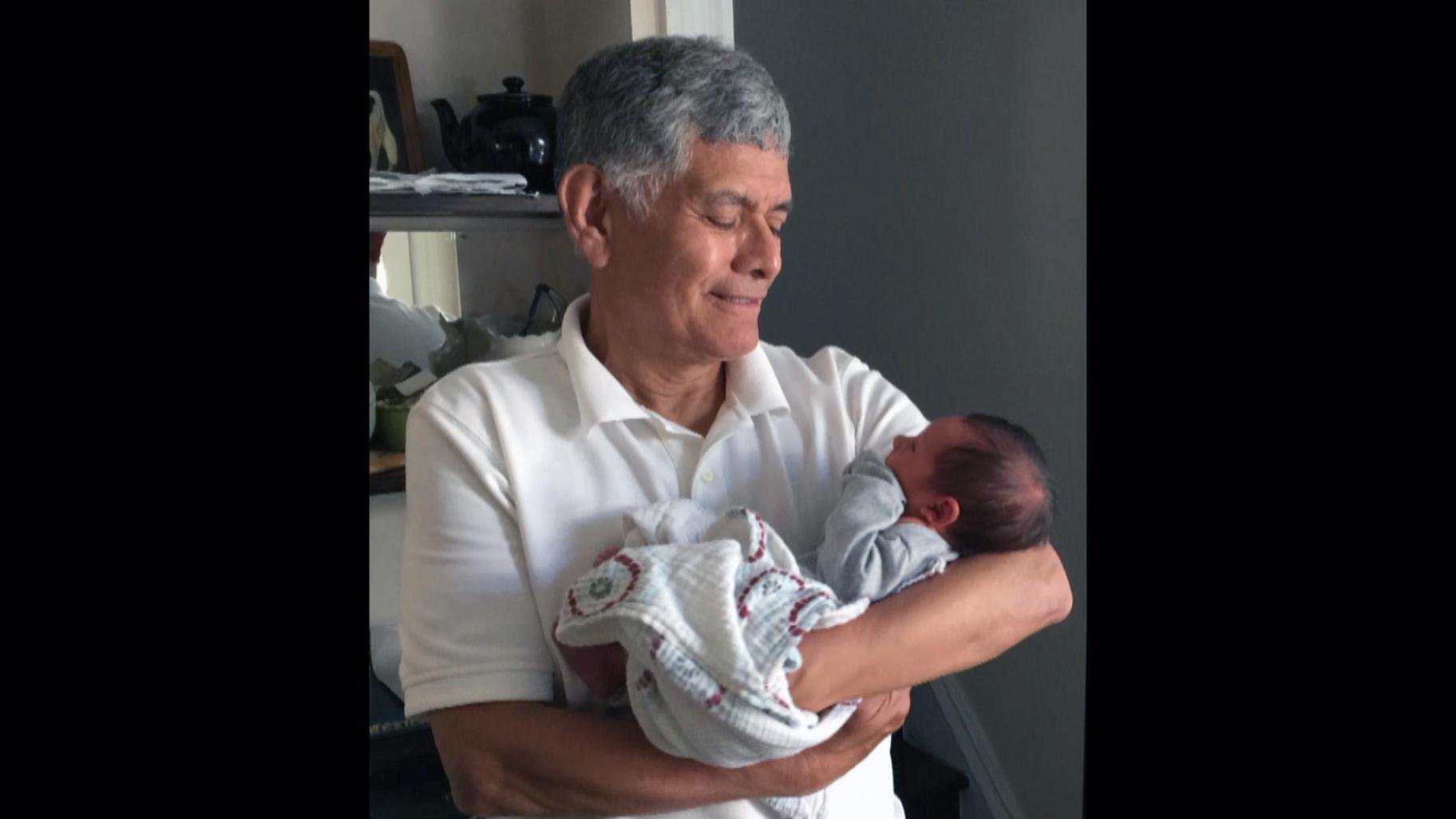 (Courtesy of Phil Ponce)
"It has been the honor of my lifetime to work here. It's been the honor of my lifetime to occasionally have people come up and tell me how much they enjoy the show and the work we do," Ponce said. "Happily, I will still come back occasionally on special assignments, but I'm gonna miss you. I'm gonna miss this work."
---