Video: Cleanup begins following Sunday's tornado and severe storms. "Chicago Tonight" has the latest with Victor Gensini, a professor of geographic and atmospheric science at Northern Illinois University; and Mark Puknaitis, chief of the Naperville Fire Department. (Produced by Quinn Myers)
---
After conducting a preliminary survey of Sunday's tornado site in the Naperville/Woodridge/Darien area, the National Weather Service said it has determined the twister was an EF3, the strongest to touch down in the Chicago metropolitan area since 2015.
The agency still has teams in the field, including a group investigating damage for tornadic evidence in DuPage County, specifically in Downers Grove and near Addison.   
READ: Second Father's Day Tornado Confirmed in Suburbs as Cleanup Continues
Tornadoes are assigned a rating on the Enhanced Fujita Scale (EF Scale), which estimates wind speeds based on damage. There are 28 damage indicators — ranging from trees to light poles to strip malls to high-rise buildings — and the damage to those structures or objects is judged according to eight levels.
A survey team will look at a single-family home, for example, and note the extent of damage from minor to severe, be it missing roof shingles, broken windows, collapsed exterior walls or the entire slab wiped clean. 
An EF3 rating, on a scale of EF0 to EF5, indicates wind estimates of 136-165 mph.
READ: Tornado Rips Through Chicago Suburbs, Injuring at Least 5 and Destroying Homes
At least five people in Naperville were taken to the hospital with injuries, and more than 100 residences were damaged in the storm, the weather service said.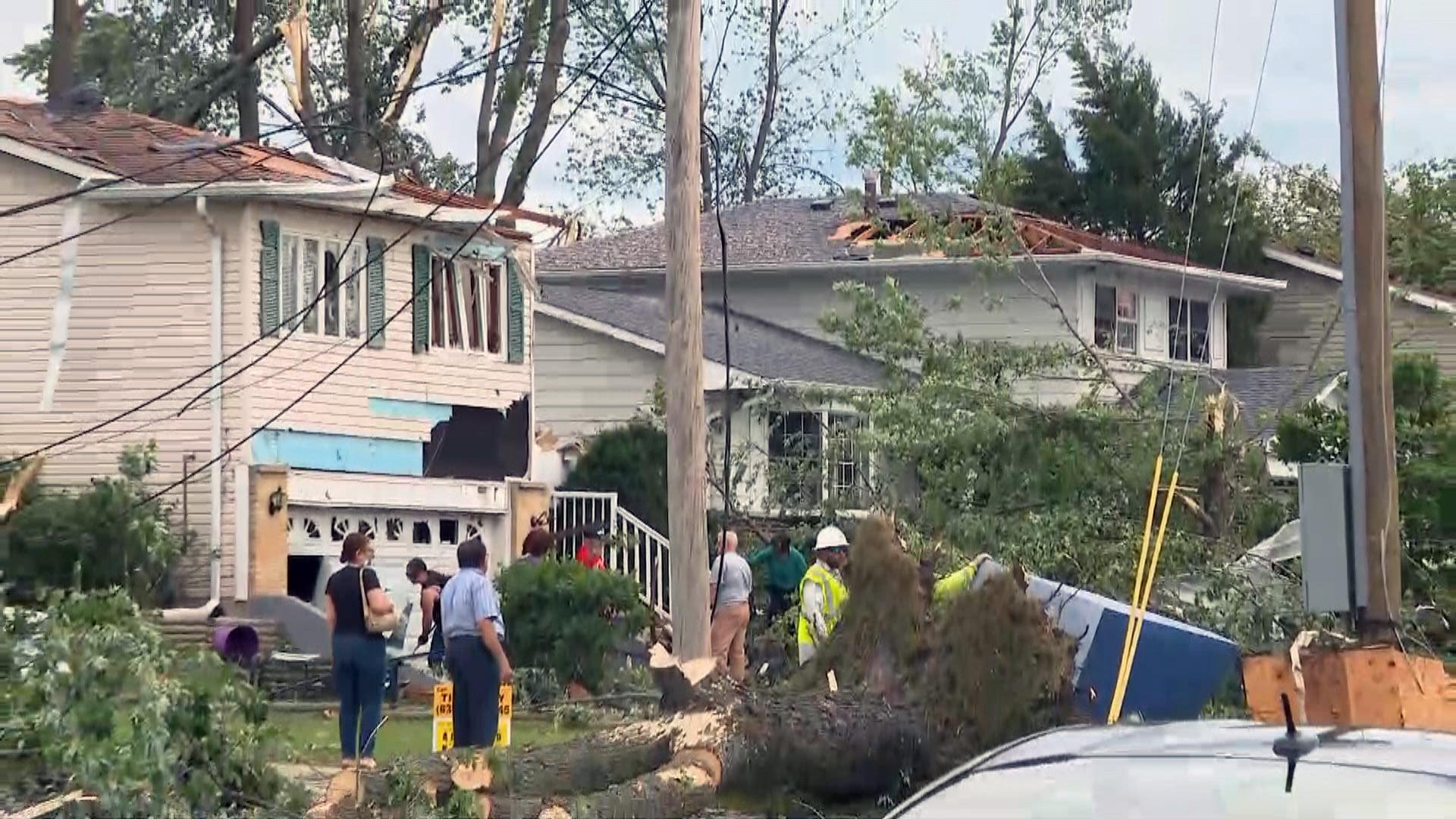 Cleanup efforts are underway Monday, June 21, 2021 in suburban Woodridge following a tornado and severe storms Sunday night. (WTTW News)
Given the strength of the tornado and the path it cut through a highly populated area, many residents are expressing gratitude for lives saved.
The National Weather Service attributed this to preparedness and people taking action when the warnings were issued.
Tornadoes within Chicago's city limits are quite rare, but an EF1 twister touched down in Rogers Park in August 2020, with winds estimated at 86-110 mph.
Contact Patty Wetli: @pattywetli | (773) 509-5623 |  [email protected]
---