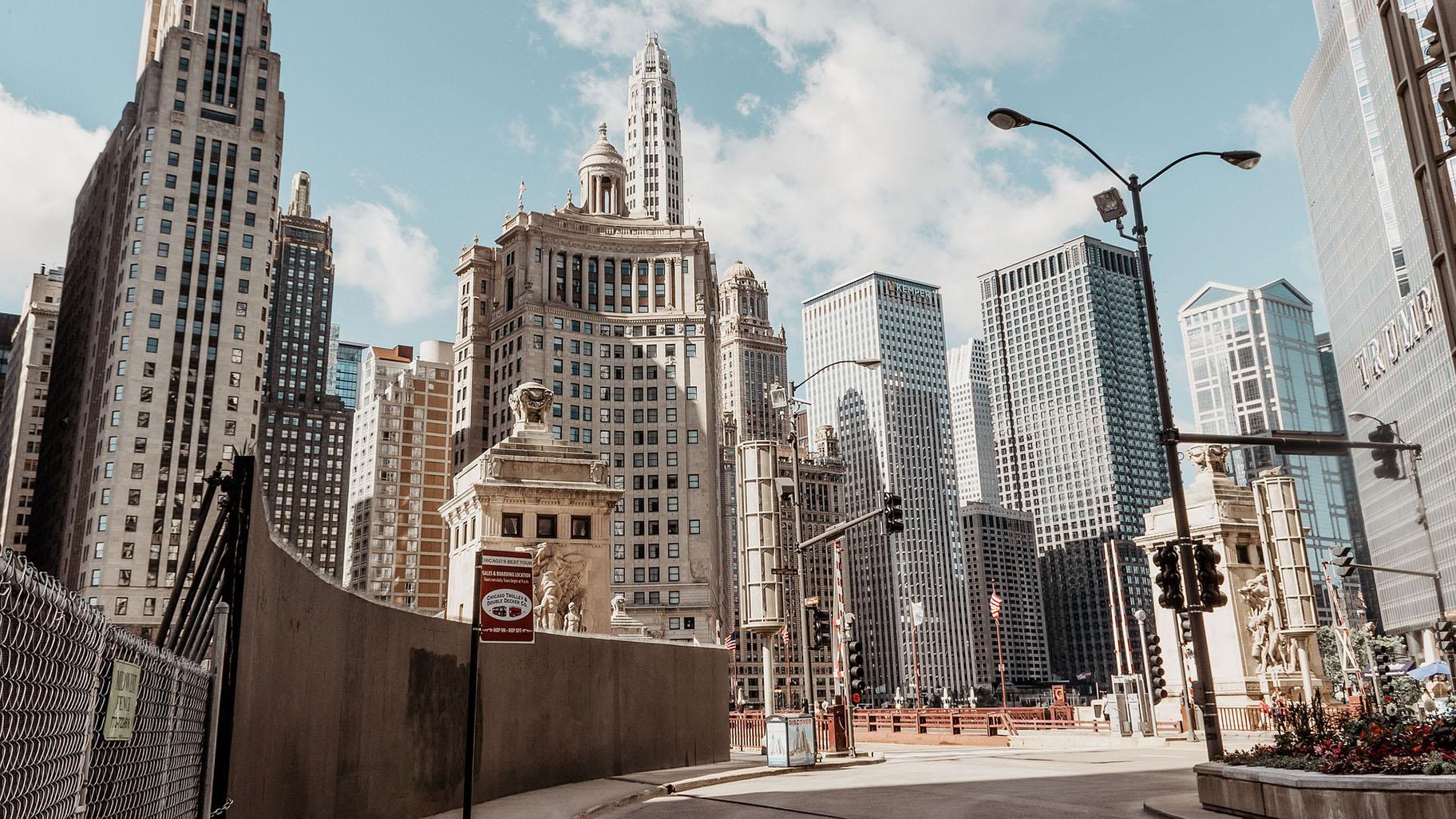 (Jürgen Polle / Pixabay)
Mayor Lori Lightfoot painted a picture of Chicago on Thursday that featured nothing but blue skies as far as the eye can see as the city recovers from the COVID-19 pandemic and the economic devastation the virus has caused.
"I feel very optimistic" about Chicago's recovery from COVID-19, Lightfoot said during a virtual conference for investors, bond buyers, financiers and developers with money to spend.
The mayor said she remains determined to use this "once in generation" crisis to address the "exposed fault lines" now crisscrossing the city, which is set to reopen fully by July 4.
But once the city's slickly produced video ended and Lightfoot started to field questions from Chief Financial Officer Jennie Huang Bennett and investors, it was clear that storm clouds are gathering on Chicago's financial horizon.
Lightfoot vowed to "force a reckoning" as the bills for the city's pension funds finally come due. That debt is "the biggest problem" facing Chicago's finances, the mayor said.
State law requires the city's pensions to be funded at a 90% level by 2045 as part of an effort to ensure that funds can pay benefits to employees as they retire. That requirement, which took effect in 2020, has helped balloon the city's deficit.
Forcing the city to pay hundreds of millions more into its significantly underfunded pension funds while attempting to recover from a once-in-a-century economic cataclysm "makes no sense," Lightfoot said.
But beyond calling on lawmakers in Springfield to stop ignoring the city's pleas for help, Lightfoot offered no specific proposals to change the state's pension system, which can only be changed with an amendment to the Illinois Constitution.
In August 2019, Lightfoot called the annual cost-of-living increases built into the city's pension payments "unsustainable" and faced a firestorm of criticism from organized labor.
Lightfoot on Thursday again said the city's pension system is "unsustainable in its current state" and the promises made to generations of city employees are threatened.
In 2021 the city will pay its four pension funds $1.8 billion, approximately $91 million more than in 2020, from its $4 billion general operating fund, according to the city's spending plan.
In 2022, Chicago will have to pay $2.25 billion toward those funds, according to the city's budget projections.
In all, Chicago owes $31.79 billion to its four employee pension funds representing police officers, firefighters, municipal employees and laborers, according to the 2019 Certified Annual Financial Report.
Lightfoot once again blasted Gov. J.B. Pritzker for signing a bill that will boost pension payments to some retired Chicago firefighters over her vehement objections, saying it became law "under the cover of darkness."
The governor made a "disastrous" decision to sign that bill, despite the fact that Lightfoot said she "pulled out all the stops" to convince him to veto it.
While acknowledging that the city is by "no means out of the woods" when it comes to COVID-19, Lightfoot boasted of the decision by 31 companies to relocate their headquarters to Chicago in spite of the pandemic.
Lightfoot told investors she remains committed to convincing the Chicago City Council to ratify her plan to use approximately half of the $1.9 billion headed to Chicago as part of the latest federal relief package to pay off the high-interest debt the city incurred to balance its 2020 and 2021 budgets.
The mayor also said her efforts to provide direct aid to restaurants, businesses and arts organizations on the brink of insolvency because of the pandemic had paid off as those businesses begin to reopen.
Lightfoot also celebrated winning "hard fights" to keep Chicago's finances in order, including a successful push to raise Chicago residents' property tax bills annually to keep pace with inflation while preventing aldermen from raiding the city's savings accounts.
In addition, Lightfoot said the city had made "remarkable progress" in reforming the Chicago Police Department by increasing officer training, solving more murders and increasing public trust.
But, like the fight against COVID-19, Lightfoot acknowledged the battle had not yet been won.
"There is a lot more work to be done," Lightfoot said.
Contact Heather Cherone: @HeatherCherone | (773) 569-1863 | [email protected]
---