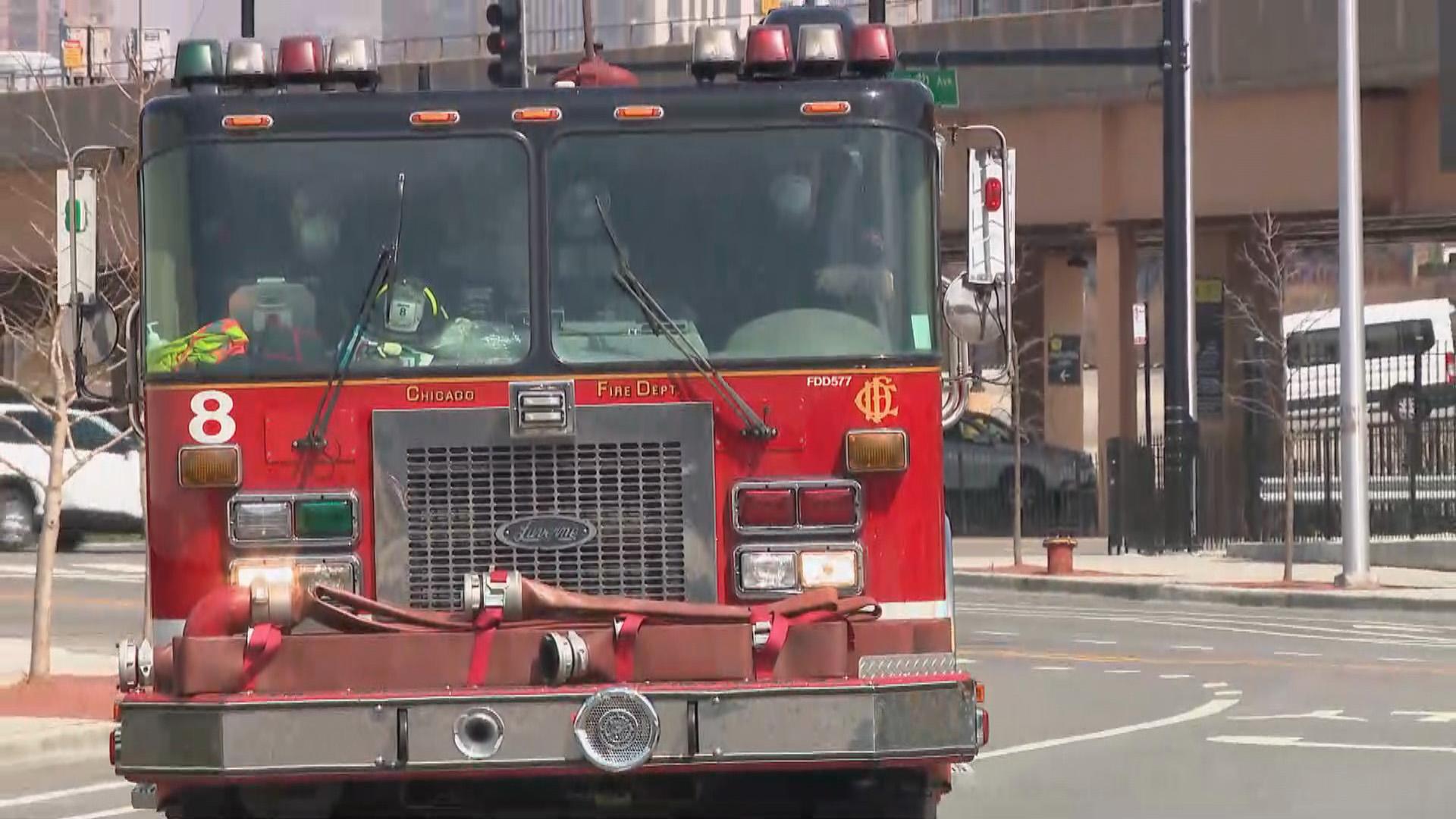 (WTTW News)
Some retired firefighters could see their pensions grow after Gov. J.B. Pritzker signed a measure Monday to boost the annual cost-of-living increase added to their checks, ignoring warnings from Mayor Lori Lightfoot that it would blow a hole in the city's precariously balanced budget.
HB2451 ensures that all retired Chicago firefighters get a 3% annual cost-of-living increase, regardless of whether they were born before or after Jan. 1, 1966. 
Even though the Firemen's Annuity and Benefit Fund of Chicago calls for those born after that cutoff date to get annual cost-of-living increases of just 1.5%, the city and firefighters frequently moved that date, and all firefighters got the 3% annual boost, avoiding conflict between the city and Chicago Fire Department Firefighters Union, Local 2.
That irregular approach benefitted the city by reducing its apparent total pension bill, which is used to calculate how much the city is required to contribute to its four pension accounts annually by state law. That measure is designed to force the city's pensions to be funded at a 90% level by 2045 as part of an effort to ensure that funds can pay benefits to employees as they retire.
That requirement, which took effect in 2020, has helped balloon the city's deficit.
Less than an hour before the governor's office announced he had signed the bill supported by the firefighters union, Lightfoot took to Twitter to urge Pritzker to veto the bill, saying it "would worsen our unfunded pension liability and place an unnecessary financial burden on Chicago residents who can least afford it. We need to ensure a stable financial future for our city and all our residents. This bill does the opposite."
READ: With the Swipe of a Pen, Pritzker Deals Another Blow to Lightfoot
Lightfoot's last-minute plea Monday came after she sent a letter to aldermen Thursday asking them to press the governor to veto the bill, saying it would add between $18 million and $30 million to the city's annual bill to fund firefighters' pensions.
The firefighters' pension fund has the worst funded ratio of the city's four pension funds at just 18.4%, according to city data.
Lightfoot told aldermen that the measure would create an "unfunded mandate" that would force them to make politically perilous decisions by raising property taxes by $12 to $14 per year for the owner of a home worth $250,000 — or voting to "reduce services and expenditures coming out of a pandemic in a way that hurts our constituents."
After Pritzker acted, Lightfoot said she was "disappointed."
"This bill is fiscally irresponsible and validates a Springfield practice of cutting back room deals without full transparency and debate," Lightfoot said in a statement. "As mayor, I have a responsibility to ensure a stable financial future for our city and this bill substantially undercuts those efforts."
However, the governor said he signed the bill to ensure "firefighters are treated fairly."
The city will be able to pay its pension bills because the state is moving forward with the sale of the Thompson Center, Pritzker said. That could add $45 million annually to the city's bottom line in new property tax revenue, according to the governor's office.
However, it is not clear when the Thompson Center property will be sold and at what price, as downtown Chicago faces an uncertain future in the wake of the COVID-19 pandemic that could permanently reduce the demand for top-dollar office space as more employees work from home.
Bids are due this month to state officials from firms interested in the Thompson Center or the city block it sits on at Randolph Street and LaSalle Drive in the heart of the Loop.
State Sen. Rob Martwick, D-Chicago, said the bill would prevent Chicago residents from being hit with massive tax increases because it directly confronts the city's pension woes.
"If we ever hope to right our financial ship, we must finally put an end to the irresponsible behavior that put us here in the first place," Martwick said in a statement released by Pritzker's office. "This law simply ensures that the city confronts the true costs of its pension obligations and makes the difficult decisions it needs to make today."
Lightfoot and Martwick have been at odds since February 2019, when the two got in a shouting match during the mayoral campaign. Martwick, then a state representative from Jefferson Park who backed Cook County Board President Toni Preckwinkle, sponsored a bill to make the Cook County assessor an appointed position, not one elected by voters.
Lightfoot blasted that bill as a giveaway to wealthy property owners determined to reduce their tax bills with the help of attorneys, like Martwick, who are paid to reduce tax assessments.
In all, Chicago owes $31.79 billion to its four employee pension funds representing police officers, firefighters, municipal employees and laborers, according to the 2019 Certified Annual Financial Report.
A similar bill sponsored by Martwick that is pending would make a similar change to the way pensions are funded for police officers, which could cost the city between $57 million and $96 million, Lightfoot said.
In Augst 2019, Lightfoot called the annual cost-of-living increases built into the city's pension payments "unsustainable" and faced a firestorm of criticism from organized labor. Any pension changes would require a constitutional amendment, as previous changes have been struck down by the Illinois Supreme Court.
In 2021 the city will pay its four pension funds $1.8 billion, approximately $91 million more than in 2020, from its $4 billion general operating fund, according to the city's spending plan.
In 2022, Chicago will have to pay $2.25 billion toward those funds to reach a funding level that could meet 90% of the fund's liabilities during the next 40 years, according to the report.
The bill signed Monday by Pritzker represents the second piece of legislation Pritzker has signed in as many days over objections from fellow Democrat Lightfoot, indicating a widening breach between the state's top two elected officials.
Pritzker on Friday restored the ability of the Chicago Teachers Union to bargain with the city over a wide range of issues, including class size, layoffs and the duration of the school year.
That could drastically change the scope of ongoing negotiations between the city and the union over how and whether high school students will be able to return to in-person class before the end of the academic year.
Contact Heather Cherone: @HeatherCherone | (773) 569-1863 | [email protected]
---