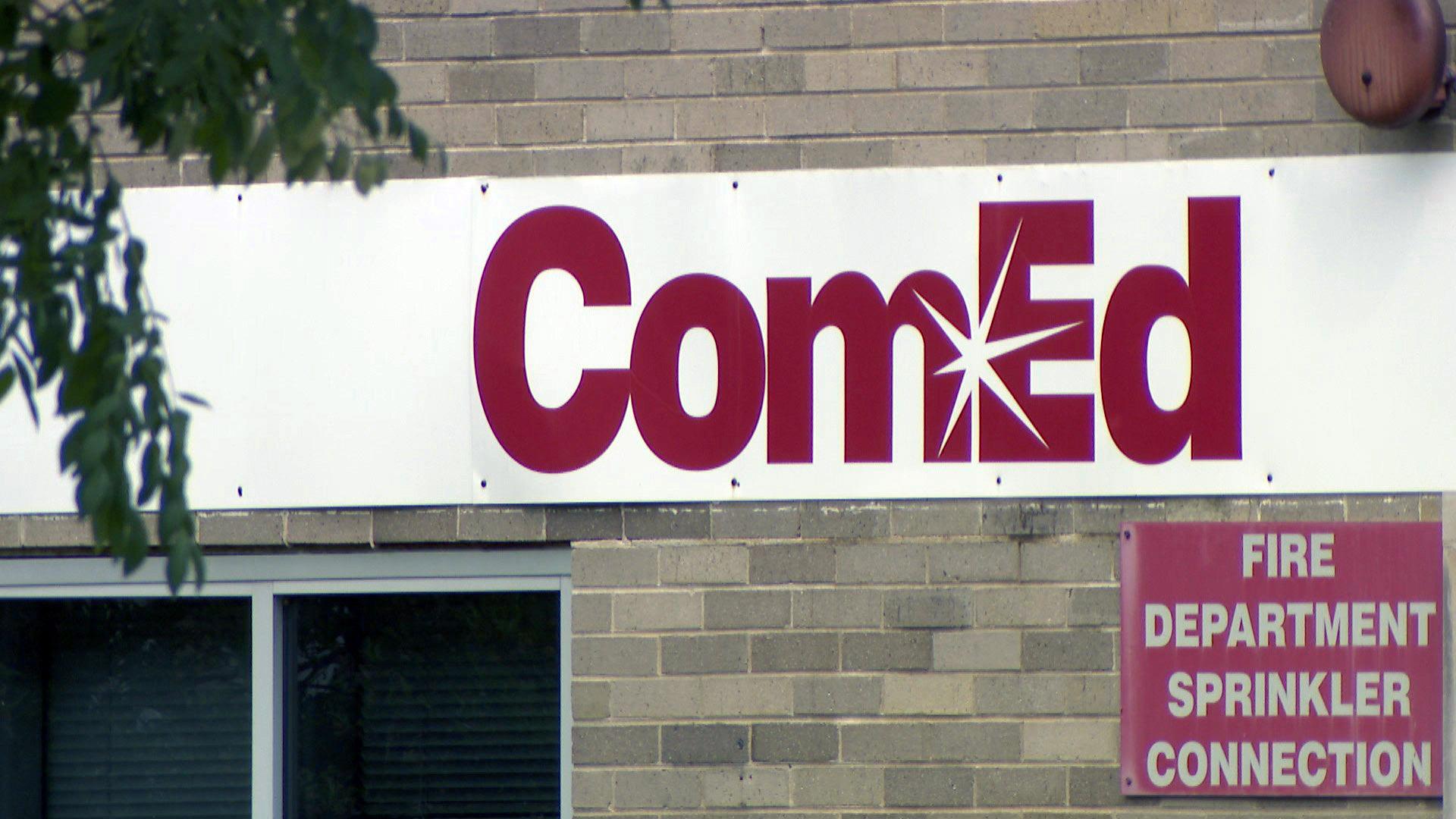 (WTTW News)
With negotiations stalled between Mayor Lori Lightfoot and Commonwealth Edison over a new contract for the beleaguered utility giant, city officials Friday asked other firms interested in the lucrative city deal to make their pitch.
Firms have until May 28 to submit their pitch to operate and manage the electric distribution system that serves residents and businesses in Chicago, officials said. 
Lightfoot's announcement marks the first time in 30 years that the city has solicited new proposals for its electric utility. It is a clear indication that the city's relationship with the scandal-plagued utility is at an all-time low and perhaps nearing the breaking point.
City officials had been negotiating a new franchise agreement with ComEd until July, when Lightfoot stopped the talks after the state's largest utility admitted as part of deferred prosecution agreement that officials arranged jobs, contracts and payoffs to associates of former House Speaker Michael Madigan in return for the powerful lawmaker's support for laws that allowed ComEd to hike electricity rates. The firm agreed to pay a $200 million fine to resolve federal corruption charges.
Madigan has not been charged and has said he did not act improperly. Weakened by the scandal, the Southwest Side Democrat lost his speaker's post in January and resigned from the Illinois House and the head of the Illinois Democratic Party in February.
"Whether it is continuing to disconnect residents during the COVID-19 pandemic or recent rate increases, it is clearer than ever that we need an electricity franchise that delivers better results [for] our residents," Lightfoot said in a statement. "This [request for information] will enable my administration to secure the best deal possible for Chicagoans."
Lightfoot sent CEO Joseph Dominguez a letter in September agreeing to a new round of negotiations over an agreement — but warning him that the talks would consist of less "give and take" and more of ComEd simply agreeing to the city's demands. 
Lightfoot has said a new franchise agreement would require significant ethical reforms by the utility, as well as more ambitious renewable energy goals, which could include more solar generated power and electric municipal vehicles.
David Reynolds, the commissioner of the city's Department of Assets and Information services, said in a statement Friday that the move to re-evaluate the city's electricity franchise agreement — which last happened in 1992 — is an opportunity to plan Chicago's "21st century electricity future" by testing the electricity market.
The last time Reynolds updated aldermen on the negotiations, he said the city and ComEd were far apart on agreeing on sustainable energy goals designed to combat climate change.
ComEd spokesperson Shannon Breymaier said in a statement that recent discussions with the city about a new franchise agreement had been "productive," with agreements reached to expand energy efficiency and more than double the assistance to low income customers.
"We aim to build off of these recent successes and have just shared many additional ideas that will enable Chicago to provide equitable access to clean transportation; job training and jobs; clean and renewable energy; and programs that will help customers reduce energy use and save money," Breymaier said.
Any new electric franchise agreement the city reaches, either with ComEd or another provider, will include a companion agreement to "detail the ambitious consumer and climate goals" to be set by the city and achieved by the successful firm, officials announced.
Lightfoot's announcement made no mention of efforts to have Chicago officials take over the city's electric grid and deliver electricity directly to Chicagoans, which has been proposed by the Chicago chapter of the Democratic Socialists of America.
A study released in August found that would cost the city $9 billion. Aldermen and the mayor balked at that price tag, and the effort languished.
It is not clear whether any other firms would be interested in providing electricity to Chicago residents and businesses, since that firm would face many of the same costs and hurdles that apparently made a city-run utility an impossibility.
That study found it would likely cost the city $4.9 billion just to purchase the poles and wires and transmission equipment ComEd uses to light up the city's 1 million homes and businesses.
Reynolds summed up the bind the city finds itself in with ComEd in a September appearance before the City Council's Environmental Protection and Energy Committee.
"It is not like we are buying copy machines, and can go to another copy machine service," Reynolds said. "ComEd is the only place we can buy electricity."
Earlier this month, ComEd asked state regulators to allow it to increase what it charges ratepayers $51 million in 2022. 
Contact Heather Cherone: @HeatherCherone | (773) 569-1863 | [email protected]
---