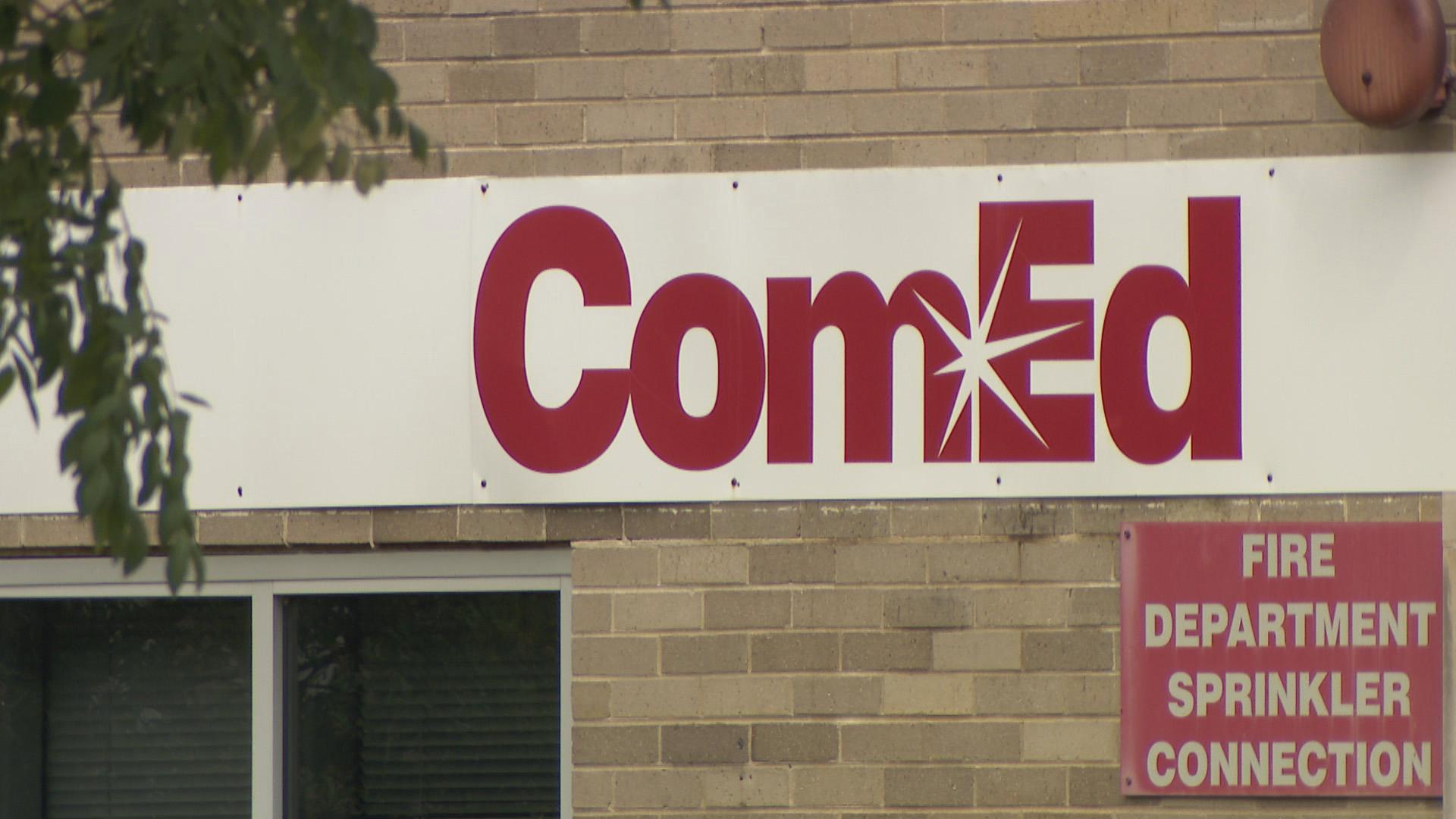 (WTTW News)
Aldermen raked officials from Commonwealth Edison over the coals Thursday, demanding answers about the firm's admission that it engaged in a yearslong bribery scheme even as officials warned the city would have no choice but to extend the utility's lucrative city contract.
ComEd CEO Joe Dominguez kicked off the hearing before the Environmental Protection and Energy Committee that lasted more than five hours by telling aldermen that the state's largest utility was "deeply sorry" that officials arranged jobs, contracts and payoffs to associates of House Speaker Michael Madigan in return for the powerful lawmaker's support for laws that allowed ComEd to hike electricity rates. The firm agreed on July 17 to pay a $200 million fine to resolve federal corruption charges. 
"There are no excuses for the past misconduct," Dominguez said. 
Madigan has not been charged and has said he did not act improperly. On Thursday, the Southwest Side Democrat faced growing calls from lawmakers to step down as speaker of the Illinois House and the head of the Illinois Democratic Party.
Dominguez defended the legislation that federal prosecutors said was passed as part of the bribery scheme, saying it benefitted ratepayers and residents, even though it locked in price increases. 
"But the ends did not justify the means," Dominguez said.
Dominguez made similar remarks during a Wednesday hearing of the Illinois Commerce Commission that drew the ire of Ald. Brendan Reilly (42nd Ward), who called those remarks "offensive."
"Your company stepped in it," Reilly said, calling on the company's rates to be reduced to reimburse ratepayers for the hike tainted by the scandal.
Dominguez and other ComEd officials vowed to rebuild the city's trust in the firm, and outlined new rules and guidelines designed to reform the company's operations.
Despite the repeated statements of contrition from ComEd officials along with the agreement the firm reached with the U.S. Attorney's Office of the Northern District of Illinois, Dominguez said the firm had not admitted or been found guilty of criminal conduct.
Ald. Raymond Lopez (15th Ward), the mayor's most frequent critic, said ComEd has operated as a "criminal enterprise."
Lopez said the firm should be prohibited from holding a city contract since the city's code prevents firms from doing business "with the city if they are convicted and/or admit guilt of bribery, theft, fraud, perjury etc., or conspired to engage in those types of acts."
Dominguez said he and other firm officials are confident that prohibition does not apply to them because the firm's agreement with federal law enforcement authorities does not include a guilty plea or conviction.
Several aldermen, including Environmental Protection and Energy Committee Chairman Ald. George Cardenas (12th Ward) told Dominguez that he was appalled by the company's conduct and left wondering whether its representatives had been misleading the city for the better part of a decade.
"Was this all a lie?" Cardenas said, noting that ComEd touted hiring more Black and Latino workers and increased reliability dating back to 2011. "ComEd defrauded the people they served."
Mayor Lori Lightfoot ordered the negotiations over a new franchise agreement with ComEd, which had been making progress for nearly a year, to stop in the wake of the announcement of the deferred prosecution agreement, said David Reynolds, the commissioner of the Department of Assets, Information and Services.
In a letter to Dominguez sent Monday, Lightfoot said a new city contract would require significant ethical reforms by the utility.
"I know Mayor Lightfoot has been exceptionally clear that the game has changed and we need to get more for the citizens of Chicago out of this franchise agreement," Reynolds said.
Significant areas of disagreement remain, including sustainable energy goals designed to combat climate change, Reynolds said.
But a draft of a study of whether the city can afford to take over ComEd and deliver electricity directly to Chicagoans determined it would not be "financially feasible," Reynolds said. The full study will be released once it is complete, he added.
That push has been at the top of the agenda for the Chicago chapter of the Democratic Socialists of America, since it helped elect six members to the Chicago City Council in 2019.
If the city cannot take over ComEd, it would have no choice but to ink a new agreement with ComEd, despite the scandal.
"It is not like we are buying copy machines, and can go to another copy machine service," Reynolds said. "ComEd is the only place we can buy electricity."
However, several aldermen vowed to push the "municipalization" effort forward.
"If I had a business partner, and that partner was charged with bribery ... why wouldn't I terminate that relationship?" asked Ald. Daniel La Spata (1st Ward), the leading sponsor of the effort to take over ComEd.
The mayor has been cool to that push, which could cost the city between $5 billion and $10 billion — a price tag that could be covered by borrowing against future revenues, supporters say. 
Ald. Andre Vasquez (40th Ward) said it would be "a farce" if city officials push ComEd for a better deal, while everyone knows they are the city's only option for electricity.
Vasquez pressed Dominguez to commit to not asking state regulators to allow it to hike rates to cover the cost of reforms and new staff hired in response to the scandal and to comply with the firm's agreement with federal officials.
Dominguez said he had initially expected to include that in a future application to regulators for a rate hike, but was rethinking that decision.
"We haven't made a final determination," Dominguez said. "It's my present view that we will exclude it from next year's rate case."
The $200 million fine to be paid by ComEd will come from the company's profits, not from the approximately 4 million homes and businesses that pay ComEd for electricity.
Under normal circumstances, Thursday's hearing would have focused on ComEd's preparation for the summer heat and whether the utility was meeting city benchmarks to ensure reliable electric service.
Since 2012, the reliability of ComEd's system has increased 80%, Dominguez said. Most ComEd customers experienced less than one outage during the past year, and power was restored after an average of 68 minutes, well below limits set by the city, he said.
But Dominguez acknowledged that aldermen were not focused on those results, given the corruption scandal swirling around the firm.
"We will work to rebuild your trust," Dominguez said.
Contact Heather Cherone: @HeatherCherone | (773) 569-1863 | [email protected]
---