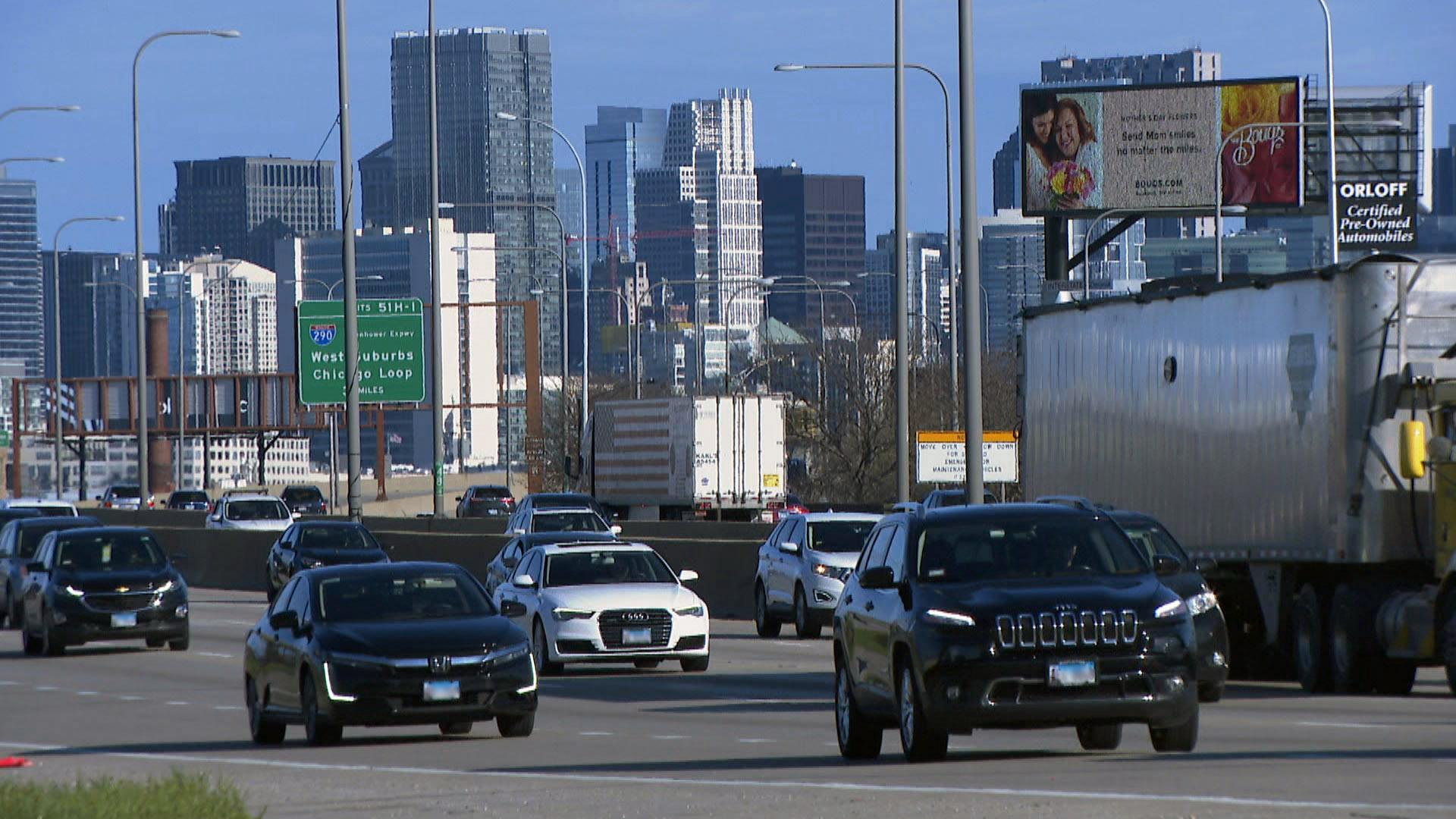 (WTTW News)
Work is underway on a five-year effort to repair Chicago's crumbling streets, sidewalks, bridges and shoreline with billions of dollars of borrowed money, Mayor Lori Lightfoot announced Monday.
City officials plan to spend $600 million in 2021 on "infrastructure modernization projects to enhance the quality of life for all Chicago residents in all 77 communities," according to a statement from the mayor's office.
In October, the City Council voted 41-8 to borrow $1.4 billion to fund the first two years of the five-year capital plan that will spend a total of $3.7 billion by 2026 to remake the city's aging infrastructure and "put thousands of Chicagoans back to work" while addressing a "decades-long backlog," according to the mayor's office.
When she introduced the plan to the City Council, Lightfoot vowed it would address the areas of highest need while combating climate change with sustainable projects.
Aldermen said the mayor's inclusion of the capital improvement plan — filled with popular and visible projects aldermen facing re-election in 2023 can point to — helped smooth the 2021's budget rocky passage to approval, even after the Chicago Tribune reported that Lightfoot told members of the City Council's Black Caucus that they should not "come to me for s--- for the next three years" if they did not support the spending plan.
At the top of the city's to-do list now that winter has given way to spring in Chicago are plans to resurface 75 miles of major city streets, nearly double the usual number of repaved streets, officials announced. In addition, the city plans to repave 1,240 residential blocks in 2021, approximately 67% more than in a typical year.
"This effort will allow us to unlock our city's full potential, give our residents the resources they need to succeed right in their own neighborhoods and ensure that our city retains its reputation as a world-class destination filled with state-of-the-art infrastructure," Lightfoot said in a statement.
Dubbed Chicago Works by Lightfoot, the plan will not only repair and replace roads, bridges, sidewalks, crosswalk ramps, streetlights and traffic signals but also fund nine projects designed to breathe new life into nine South and West side neighborhoods as part of Lightfoot's Invest South/West initiative.
Although Lightfoot launched the effort by touting efforts to smooth the way for vehicular traffic, she vowed that the plan "will make meaningful improvements to address sustainability issues," including efforts designed to reduce greenhouse gas emissions and improve air quality, according to the mayor's office.
Residents who walk, bike and use public transportation will experience a "safer and more efficient" experience, according to the mayor's office.
In addition, the city will upgrade its facilities, including libraries, and its vehicle fleet, officials said.
The city will have to start paying off the debt that will fund the capital improvement program in 2022 with $25.5 million in property tax revenues, officials said.
Firms that get the infrastructure contracts must agree to set aside at least 26% of the construction contracts for firms owned Black and Latino Chicagoans, and another 6% for firms owned by Chicago women to meet goals set by the city.
Half of all hours worked on most projects must be performed by Chicagoans, officials said.
Contact Heather Cherone: @HeatherCherone | (773) 569-1863 | [email protected]
---