Mayor Lori Lightfoot called for an independent investigation of Loretto Hospital's handling of its COVID-19 vaccine supply as the city halts vaccine deliveries there. The hospital's chief operating officer resigned over the revelations that "VIPs" got vaccines meant for residents of the Austin community. But the embattled CEO remains and any reprimand from the hospital board is still a mystery. 
The city has also pulled vaccines from a company that won a $5 million contract to provide the shots to Chicago Public Schools workers. Innovative Express Care officials defended their handling of the vaccines, but Lightfoot isn't buying it. Meanwhile, the city stands by its March goals to vaccinate CPS workers despite the turmoil.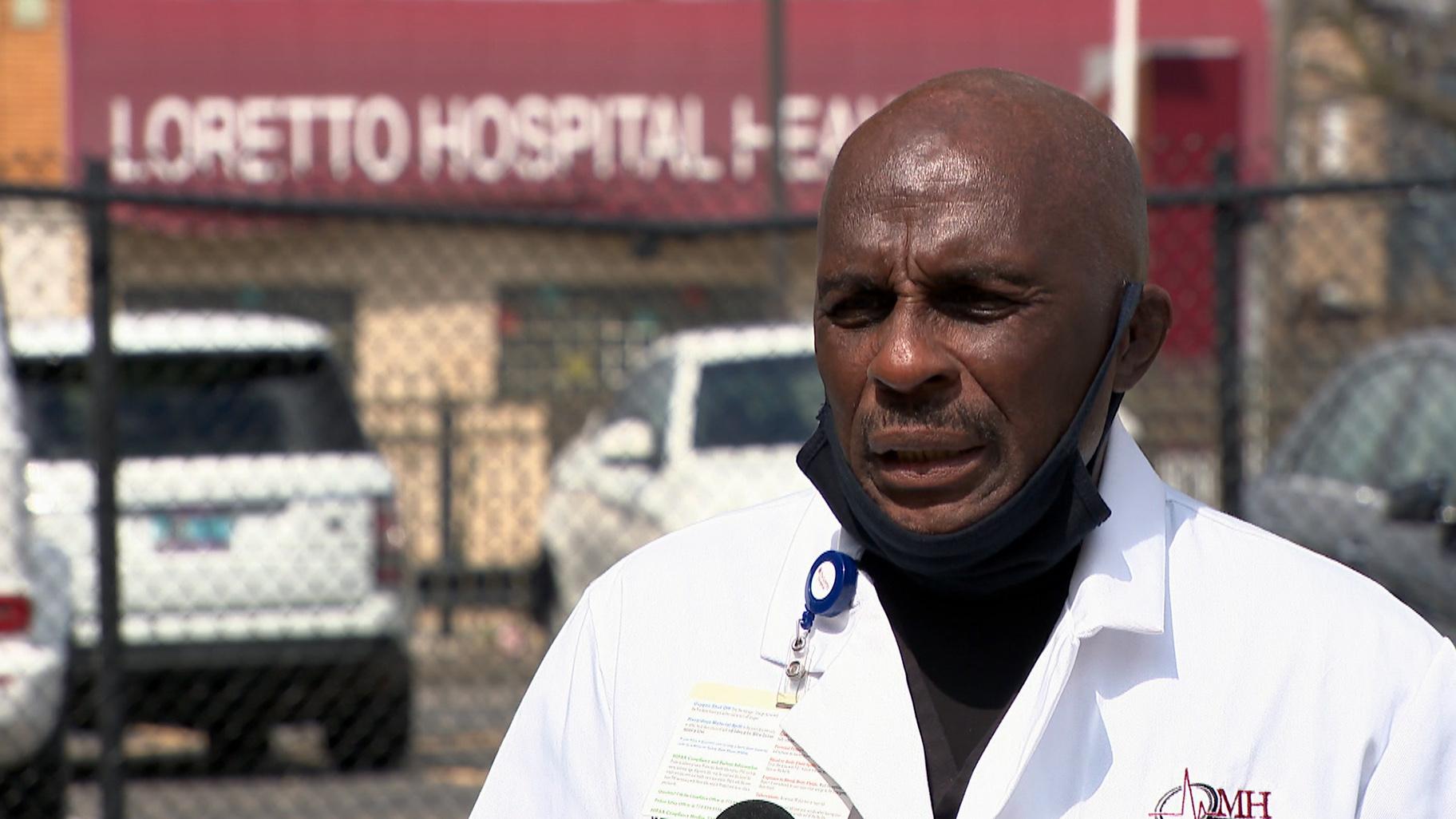 George N. Miller, president and CEO, Loretto Hospital. (WTTW News)
The state announced Friday that people age 16 and over are now eligible for their COVID-19 vaccines. The city and the state are loosening pandemic restrictions, but both the governor and Mayor Lightfoot are worried about the recent uptick in infection rates. Despite the rise, Lightfoot relaxed outdoor restrictions even more. And the mayor is proposing workers get time off to get vaccinated. 
In other news, shootings are up nationally and locally. Four Chicago police officers have been shot in the last two weeks. Now U.S. Sen. Dick Durbin and other lawmakers are calling for stricter gun laws.   
Evanston passed a first-of-its-kind reparations fund, and Chicago City Council debated reparations. Lightfoot hopes to boost the number of affordable homes in the city, while taking aim at housing segregation. And U.S. Sen. Tammy Duckworth called for Asian representation in President Biden's cabinet, later backing off a previous threat to withhold other cabinet nominees.
Guests
Christian Farr, NBC 5 Chicago | @ChrisFarrNBC5
Mary Mitchell, Chicago Sun-Times | @MaryMitchellCST
Gregory Pratt, Chicago Tribune | @RoyalPratt
Robert Chiarito, Block Club Chicago | @rjchiarito
---
Did you miss us? Check out more episodes of The Week in Review.
---