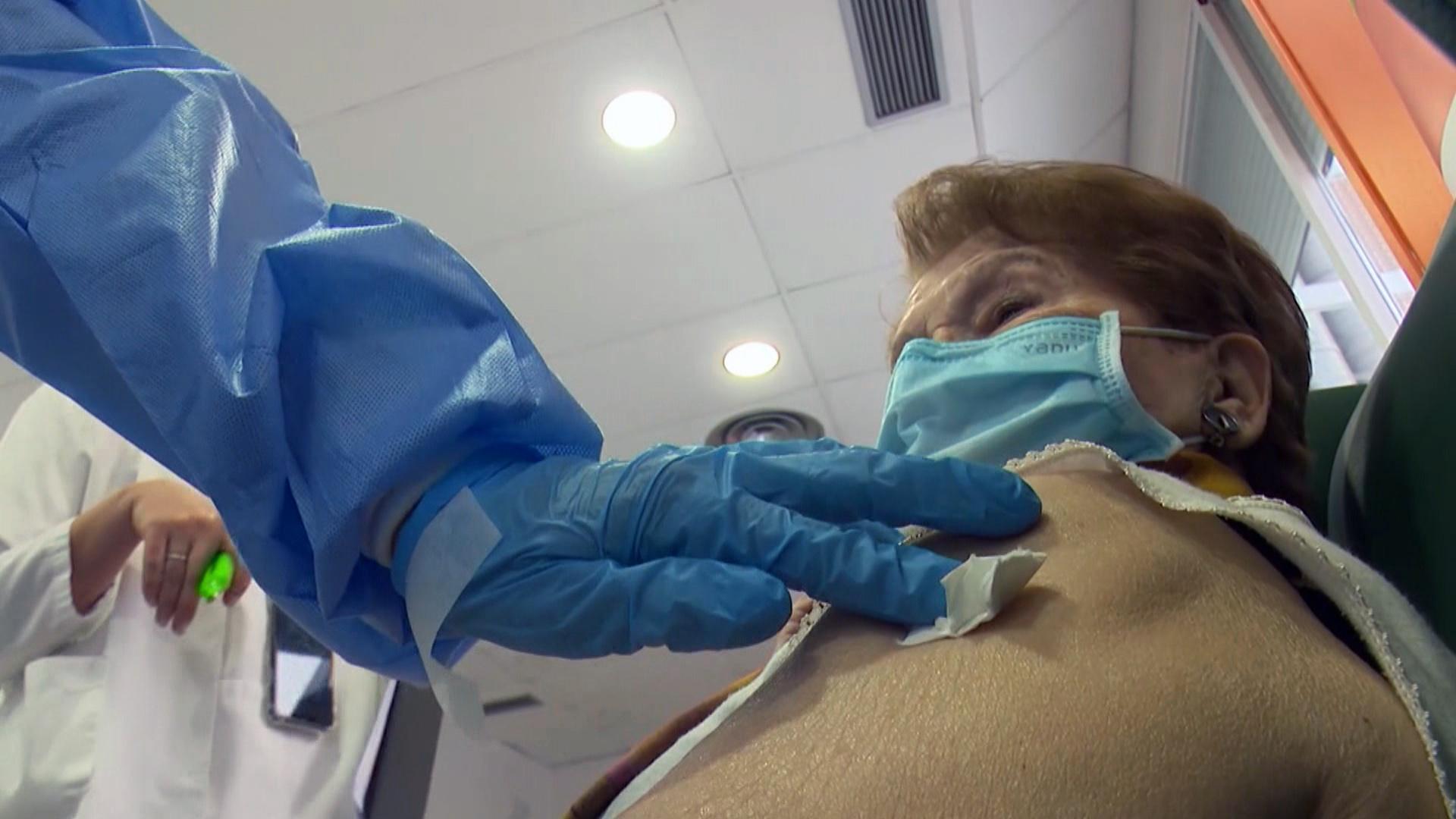 Illinois residents age 16 and older are now eligible for the vaccine in counties where demand for the vaccine is dropping amid a surge in cases, state health officials announced Friday.
However, the final decision on vaccine eligibility remains with local health departments, said Emily Bittner, a spokesperson for Gov. J.B. Pritzker. That means the change will not expand eligibility in areas of the state, like Chicago and Cook County, where demand for the COVID-19 vaccine continues to far outpace supply.
State officials said they had seen "vaccine demand slow in several counties throughout the state, with early signs of unfilled appointments and increased vaccine inventory," and expanded eligibility rules for the vaccine immediately "in order to use the vaccine doses they currently have available."
Illinois Department of Health officials will also send mobile rapid response vaccination teams during the next two weeks to Carroll, Ogle, Boone, Lee and Whiteside counties, known as Region 1 in the state's reopening plan, to administer the one-shot Johnson & Johnson COVID-19 vaccine, according to the announcement.
State epidemiologists "have determined there is a need to administer doses quickly to blunt increasing trends," in the northwest corner of the state, the department said in a statement. 
Lee and Whiteside counties will get 600 additional doses of the vaccine, while Carroll County will get 800 additional doses. Boone County will get 1,000 additional doses of the vaccine and Ogle County will get 1,200 additional doses.
The vaccine doses administered by the mobile strike teams in Region 1, which includes Rockford, will come in addition to the standard allocation of vaccine doses to local health departments, and appointments will be coordinated by county health departments, officials said.
The seven-day statewide positivity rate for cases as a percentage of total tests is 2.9%, according to IDPH. The state's test positivity rate is 3.3%, after hitting 2.5% March 10.
In Region 1, the seven-day test positivity rate is 3.1%, according to IDPH regional data. The region has recorded eight days of increasing hospital bed usage and six days of increasing test positivity.
"Recent increases in hospital admissions and test positivity are concerning new developments and we don't want to go down the same path we've seen before and experience a resurgence in the pandemic, which is why Governor Pritzker directed us to use all our resources to halt these upticks," said Dr. Ngozi Ezike, the director of the Illinois Department of Public Health.
State officials continue to recommend that Illinois residents continue to get vaccinated as soon as possible, wear a mask, avoid large crowds and keep 6 feet of distance between them and others to stop COVID-19 from spreading.
Illinois officials expect the state will receive nearly 1 million doses next week for distribution, an all-time high, prompting state officials to act to ensure all available doses are administered.    
"While all communities will continue to receive their baseline allocation of doses, new doses above that baseline will be allocated to high-demand areas where at-risk eligible residents face long waits for appointments," according to state health officials.
State officials plan to use that added supply of vaccine to open more mass vaccination sites, Bittner said.
State officials reported 3,002 new confirmed and probable COVID-19 cases, the most new cases in a 24-hour period since Feb. 6, according to state data.
In addition, Illinois has seen 10 days of increases in the seven-day rolling average for hospital admissions.
"While these rates are certainly significantly lower than the peak, they represent a potential early warning sign about a possible resurgence," according to state officials.
That means the state will not reach the standards set by Pritzker on March 12 that would have allowed businesses to expand their operations, officials said.
Cases are increasing in Chicago and suburban Cook County in addition to the northwest corner of the state, officials said.
In Chicago, the daily case rate has increased by approximately 50% since last week, according to state data.
In suburban Cook County, the daily case rate has jumped by more than 40%, along with nine days of increasing hospital bed usage. 
Contact Heather Cherone: @HeatherCherone | (773) 569-1863 | [email protected]
---