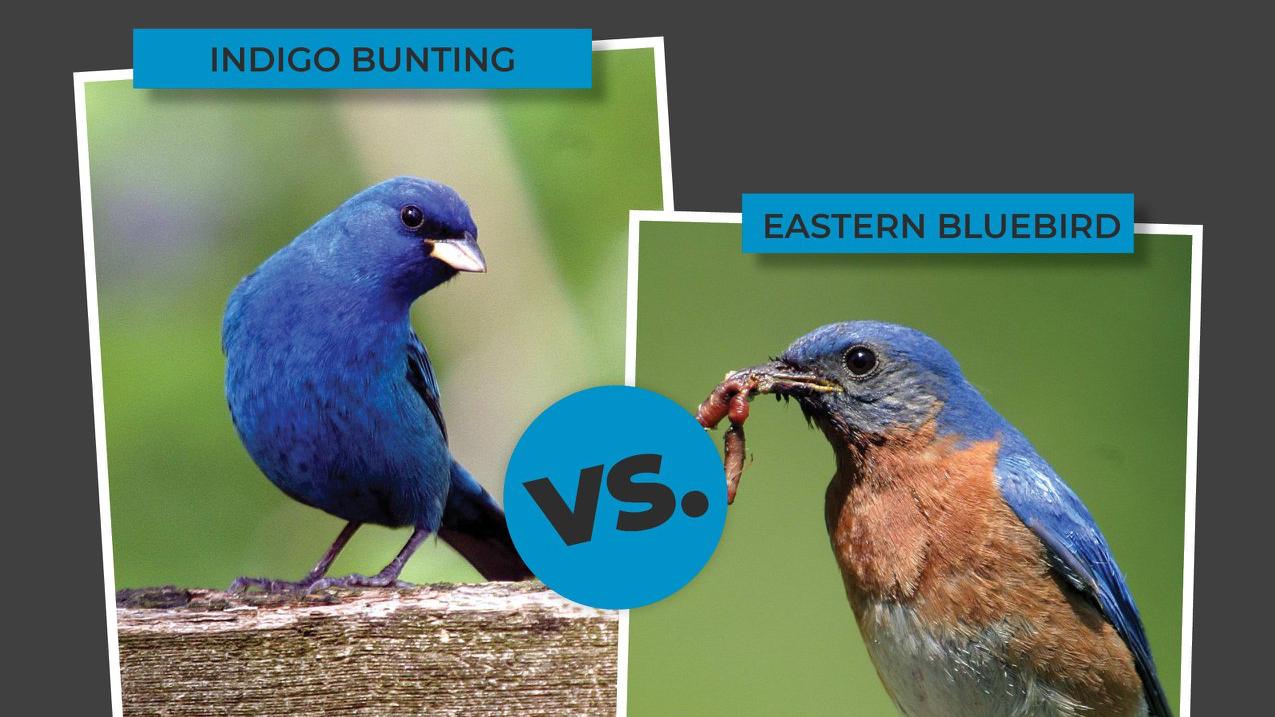 Birding enthusiasts are piggybacking on the March Madness format. (Courtesy of Forest Preserve District of Will County)
Is birding a sport? That's up for debate even within the birding community, but you can't say the activity isn't competitive.
There's not one, but two March Madness-style tournaments involving birds underway, with matchups taking place on Facebook and outcomes decided by the number of comments and "likes." Play along with one or both contests for bragging rights and even prizes.
The third annual Will County Forest Preserve Tournament of Birds has already started — the northern cardinal walloped the scarlet tanager in the first match — but there's still plenty of time to get in on the fun. Sixteen birds (make that 15) are competing in four brackets, with a new matchup posted to Facebook daily at 10 a.m. and voting open for 24 hours. The bird with the most comments wins.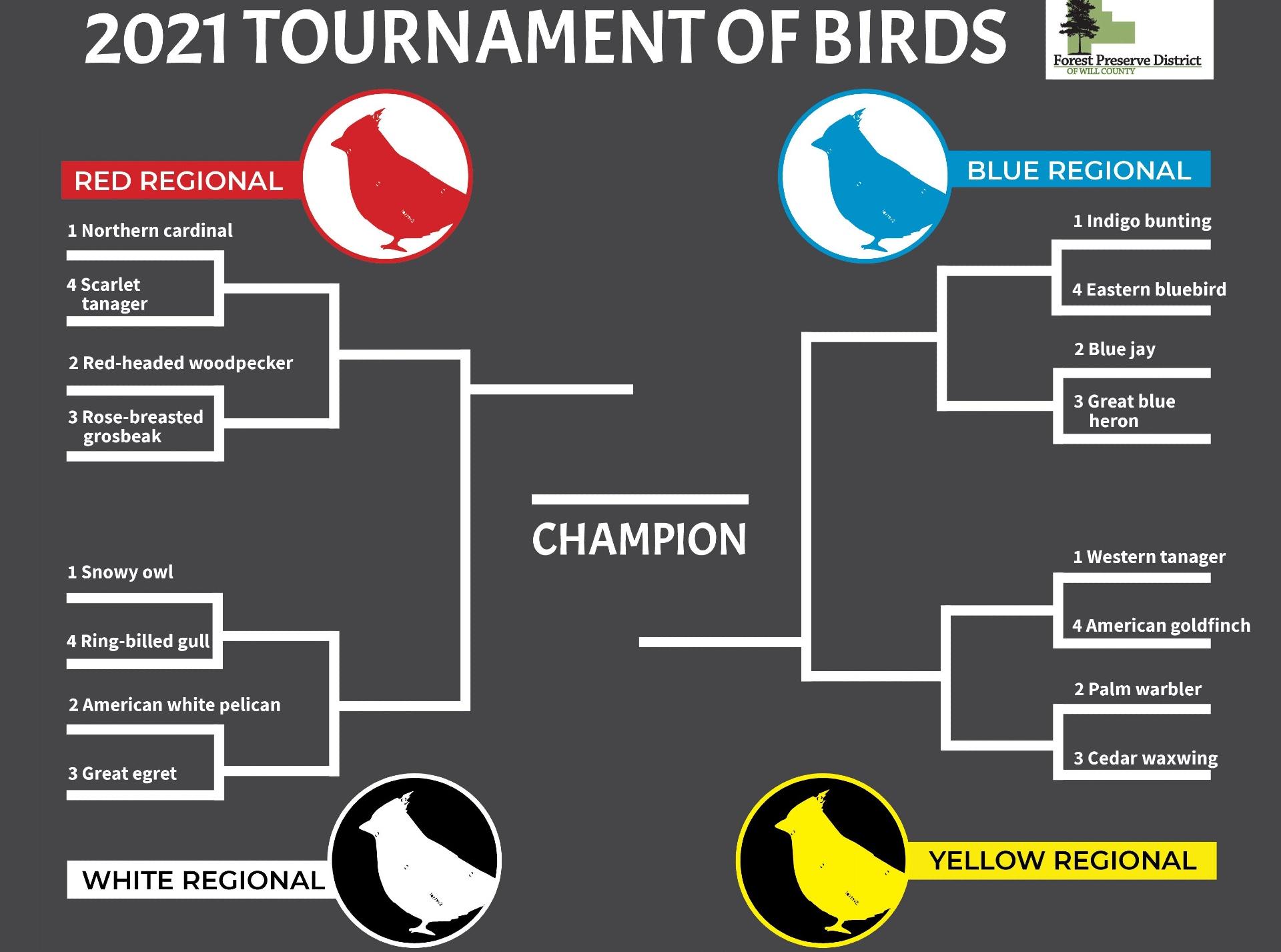 (Courtesy of Forest Preserve District of Will County)
Meanwhile, Indiana Audubon is kicking of its March Migration Madness tournament Friday, in tandem with the NCAA men's basketball championship, which is being held entirely in the Hoosier State this year.
The "Tweet 16" competitors will be narrowed down to the Airborne 8, Feathered 4 and finally the Chirpionship game on April 5. Similar to the Will County format, birds will face off daily on Facebook, with the number of "likes" determining the winner of each match. Commentary and analysis will be posted to the website This Week in Birding.
Organizers selected birds based on their importance to Indiana and their presence in the state in March, when millions of birds pass through during spring migration. Among the contestants: the endangered loggerhead shrike, whose numbers have dipped to fewer than 10 breeding pairs in the state.
Raising awareness of the plight of the loggerhead shrike, and Indiana Audubon Society's Adopt-A-Shrike program, is one of the goals of the tournament, organizers said in a statement.
Stakes are slightly higher for this tournament, with a prize package up for grabs. The winning set of brackets will receive a virtual family pass to the Indiana Dunes Birding Festival in May, a fine art print commemorating the festival and a DVD copy of "Monty and Rose," the story of Chicago's Piping Plovers. 
To enter, submit completed brackets via email to [email protected] before March 19.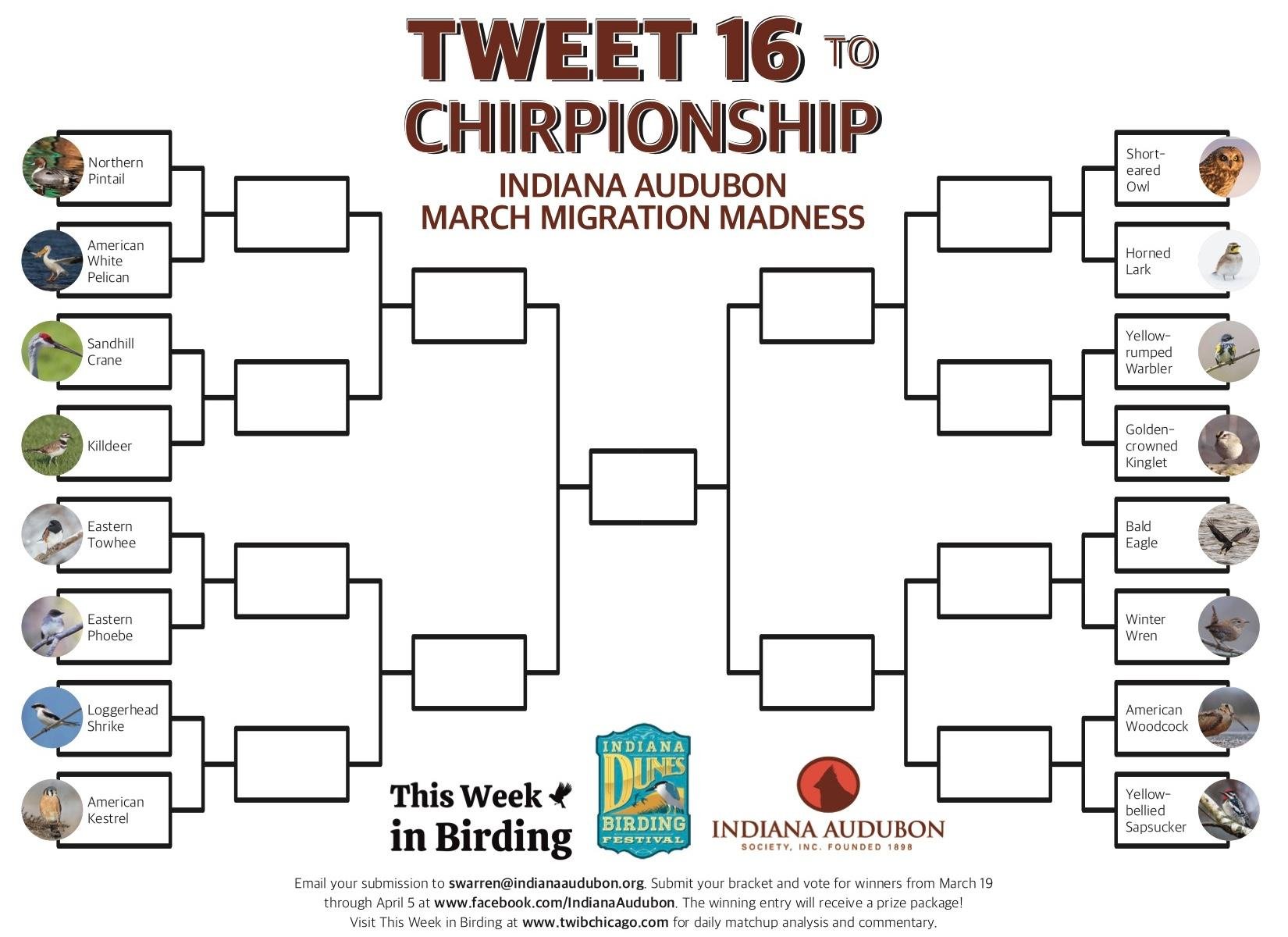 (Courtesy of Indiana Audubon Society)
Contact Patty Wetli: @pattywetli | (773) 509-5623 |  [email protected]
---