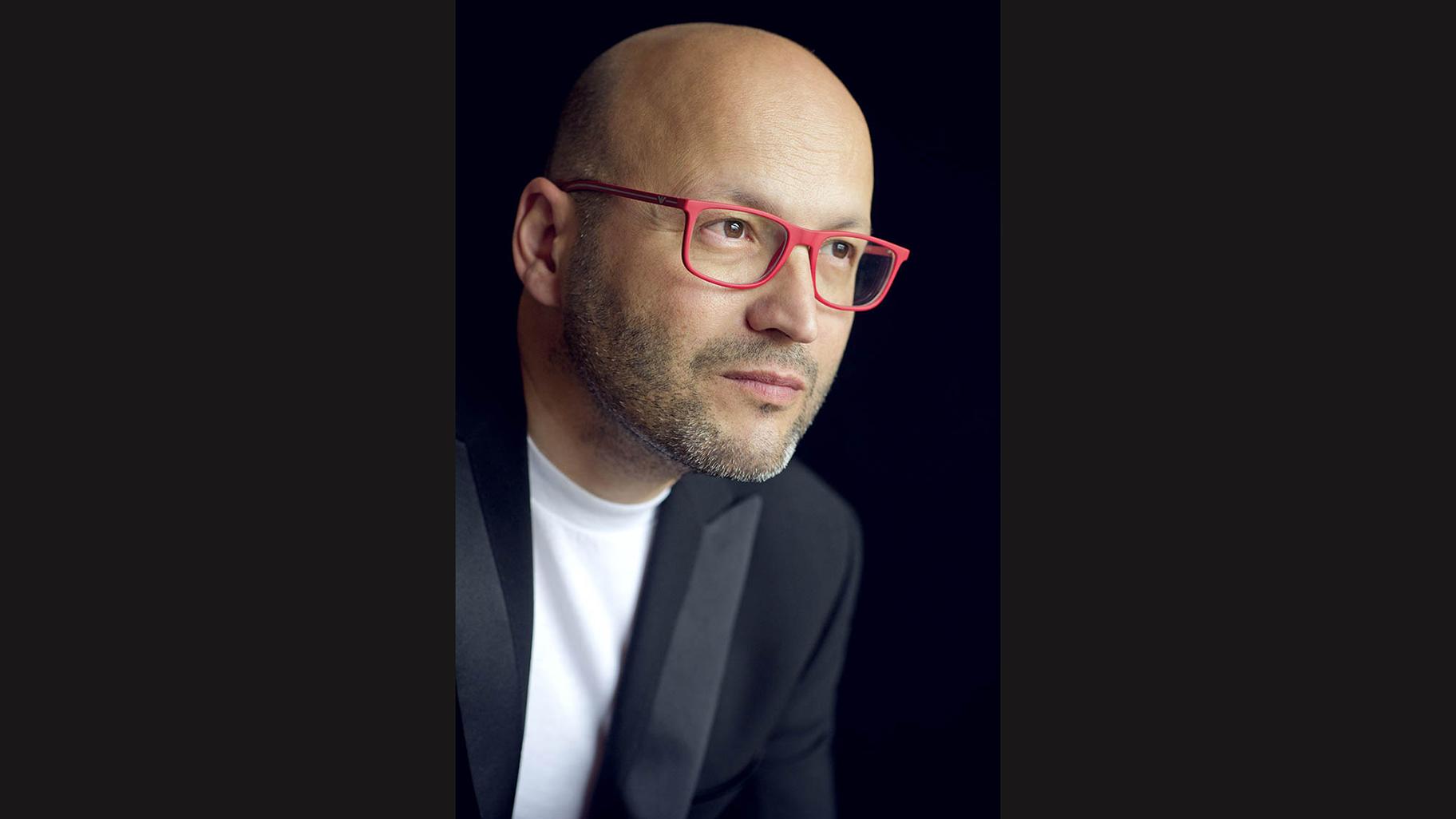 Enrique Mazzola, music director designate at Lyric Opera of Chicago. (Photo: Jean-Baptiste Millot)
When Enrique Mazzola walked onto the stage of Chicago's Lyric Opera House in September 2019, and was introduced to an audience of Chicago journalists and others as the newly designated music director of the company, neither he, nor anyone else, (including Sir Andrew Davis, who was to complete his 20-year tenure with his monumental project of conducting Richard Wagner's complete "Ring Cycle" in the spring of 2020, and with productions of Mozart's "The Marriage of Figaro" and Stravinsky's "The Rake's Progress" in the spring of 2021) could possibly have imagined how the arrival of all the genuine "sturm und drang" of a global pandemic would upend their plans.
But Lyric, like all major performing arts operations, had to cancel its spring 2020 season, and it still has only the most tentative idea about when things might return to normal, and whether Mazzola will be able to begin work on full productions for a live audience this coming September. Meanwhile, he has taken what has become a familiar leap into action, devising virtual programming to serve as an enticing temporary substitution.
His newest project, which will debut on Sunday (and stream, free of charge, for a full year on Lyric's Facebook and YouTube channels), will be "Sole e Amore" ("Sun and Love"). The concert, filmed on the Lyric Opera stage, will include two dozen songs (rather than traditional arias) by seven of the most beloved Italian opera composers of the 19th century. The songs reveal a somewhat simpler and more folk-like aspect of the composers' work. And they will be performed by 11 members of the Ryan Opera Center (Lyric's renowned artist development program), with Mazzola as the principal piano accompanist, along with the participation of Chris Reynolds, the Ryan's resident pianist. For safety reasons, all the songs are solos, although Mazzola promises "a finale with a trick."
Mazzola, who has a long-standing passion for both Italian opera's bel canto tradition and the French repertoire, has built the program around its title, with songs by Bellini, Donizetti, Verdi, Puccini, Leoncavallo, Mascagni and Cilea that deal with love itself, as well as with the love of the Italian countryside and animals, with matters of religion, and with lullabies.
"These songs were written for friends, girlfriends, poets, publishers, admirers, and the goal was for them to be sung in private homes or salons," Mazzola explained. "We filmed this program on the Lyric stage, but tried to capture a similar feeling of intimacy. Each of the composers wrote in a different way, and now, many years after these songs were created, their meaning may have changed in some ways. Of course behind all music — whether a song, an opera, or a symphony — there is a story to tell your audience. There must always be something that will reach into their hearts and souls.
"The first opera I ever saw was Puccini's 'Turandot,'" Mazzola said during a recent phone conversation from his home in Montepulciano, an idyllic town in the Tuscany region of Italy. "I was 8 years old. My father was a vocal coach at La Scala, and I think it was a trial to see my reaction to the performance. It was exactly the right sort of introduction. As soon as I saw it I joined the Children's Chorus, so the second opera I saw was 'from the inside,' as part of the chorus.
"Opera in Italy is not really like that anymore," Mazzola confessed. "People think Italians eat pizza and go to the opera. But probably 90% of the 20-50 year olds don't care much about it even though they know it's an important Italian creation, and there are 20 wonderful opera houses in the country. It's different in Austria and Germany. Vienna, for example, leads the classic music industry today, but it's a tourist industry that thrives on cultural promotion.
"Italy is not built around opera anymore. It's just not fashionable — maybe in part because there is just so much art and culture everywhere, with even the churches in small villages full of Renaissance masterpieces, that people can't concentrate on it. They feel like they're in a big, open air, living museum, and just want to escape. I'm a different kind of Italian, probably because I've lived and worked abroad for so much of my life. So I'm able to enjoy the beauty of it all when I return home."
Opera was born in Italy in the early 17th century, and even such non-Italian composers as Handel, Mozart and Gluck used Italian libretti. Asked if there is something in the language itself that inspired opera from the start, Mazzola observed: "There is a clarity of syllables, and the vowels help develop the musical line, while both German and English are full of consonants. The Italians were born to make opera. But the English language is what makes pop music so much better."
While preparing and recording "Sole e Amore," Mazzola, who has an apartment in Chicago, spent time exploring the city and becoming "a real citizen of Chicago, with walks along the lakeshore, and visits to various neighborhoods, restaurants and grocery stores. I saw it as a rehearsal for my new future life."
As for when that "future life" will mean fully staged productions, no one can be sure.
For more information about this 75-minute concert, as well as other Lyric programs, visit Lyric's website.
NOTE: Fans of Puccini will want to check out "Puccini — Direct from Florence," actor-musician-writer Hershey Felder's next world premiere production. It begins March 14. For tickets and details visit hersheyfelder.net.
Follow Hedy Weiss on Twitter: @HedyWeissCritic
---