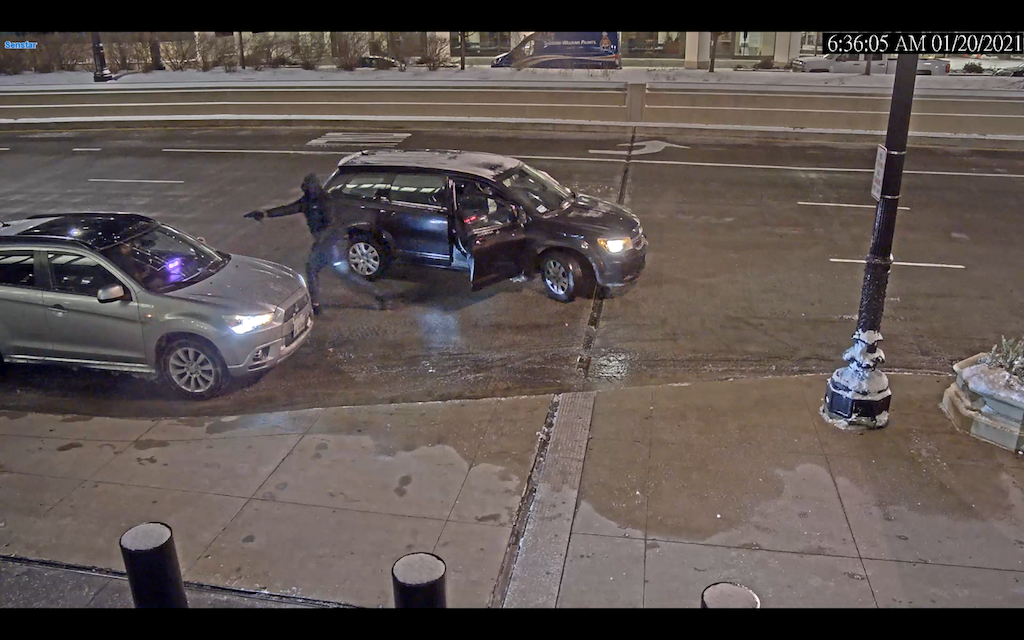 Chicago police released video of a vehicular hijacking that took place on Jan. 20, 2021 in the 200 block of South Wacker Drive. (Chicago Police Department)
Mayor Lori Lightfoot will host a meeting of mayors from around the Chicago area on Friday to craft solutions to a surge in carjackings that has left Chicagoans throughout the city terrified to leave their homes for fear of becoming the latest victim.
Carjackings in Chicago jumped 135% in 2020 as compared to the previous year, fueled by a surge that began in April, just as efforts to stop the coronavirus pandemic closed schools and businesses, Chicago Police Department Chief of Detectives Brendan Deenihan told aldermen.
Lightfoot said Wednesday that reversing that trend "was top of mind," as it has continued through the first weeks of 2021, with 166 carjackings through Jan. 22, according to police department data. Arrests have been made in connection with 65% of those incidents — and most of those facing charges are between 15 and 20 years old.
The meeting is not open to the public or news media, but Jordan Troy, a spokesperson for Lightfoot, said a statement would be released by the mayor's office after it has concluded.
To address the spike, Chicago Police Superintendent David Brown announced on Jan. 21 he would create a 44-member team to investigate the carjacking surge, which is concentrated on the South and West sides of the city.
Lightfoot also said Wednesday that she would push for "proactive intervention strategies" to prevent teens and young adults from making "bad decisions for themselves and harming others."
"We've got to intervene with these kids, there's no question, and we've got to get them back in school," Lightfoot said. "I've spent a lot of time talking to folks who are directly involved, particularly in the juvenile courts, and it's very clear to me we've got to do much more.
"We've got to bring in the entire ecosystem of folks from the courts to the prosecutors, also the social service organizations that do work supporting these young people," she continued. "But we've got to bring the message right to the young people, meet them where they are, and let them know that if they decide to go in this direction, to rob someone at gunpoint no less, that we have to and we will hold them accountable."
However, there are no plans to reopen Chicago Public Schools' high schools, which have been closed for in-person learning since March 2020.
Contact Heather Cherone: @HeatherCherone | (773) 569-1863 | [email protected]
---