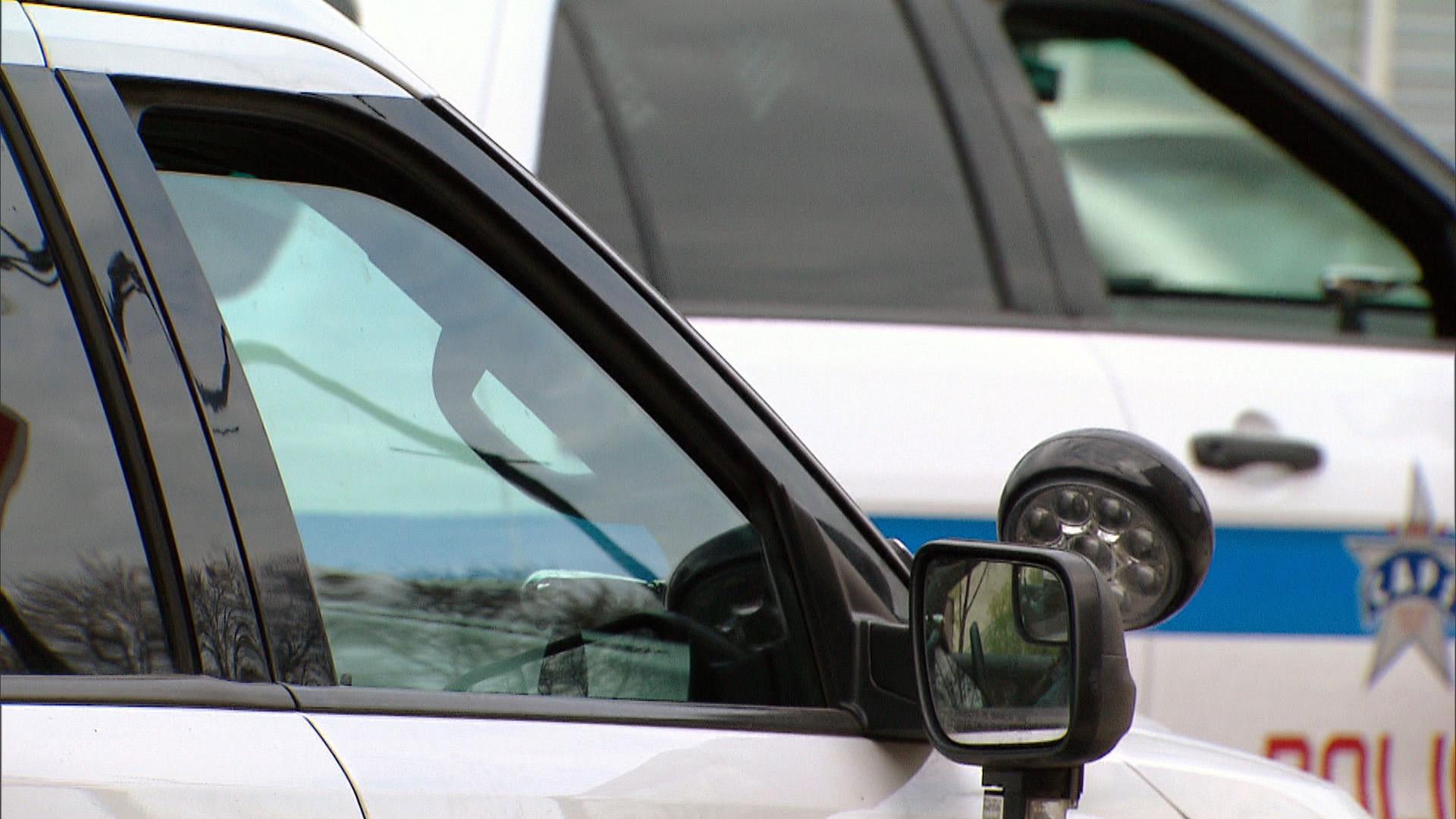 (WTTW News)
After carjacking a woman at gunpoint Tuesday morning, a Chicago man crashed that car into a wall, choked a good Samaritan who tried to help and then attempted to steal a second vehicle before lunging at a Chicago police officer, prosecutors alleged in court.
A Cook County judge on Thursday temporarily ordered 30-year-old Deshawn Singleton held without bail after he was charged with multiple felonies, including vehicular hijacking, attempted vehicular hijacking, aggravated battery and attempting to disarm a peace officer.
"The defendant has shown that he's a loose cannon, whose behavior is erratic and unpredictable," Assistant State's Attorney Sean Kelly said Thursday. "He creates a significant risk to the community at large."
Singleton was not present for the hearing because he remains hospitalized after the crash. His bail will be reconsidered during a hearing next week.
The incident began just after 8:30 a.m., when a woman who was sitting in her car at the intersection of State Street and 35th Street waiting for her daughter to exit a nearby Starbucks was approached.
Singleton got into the passenger's side of the vehicle and pointed a gun at the woman, telling her to "get the f--k out of the car," according to Kelly. He then allegedly pushed her out and drove away from the scene.
Less than 15 minutes later, Kelly said a man running along the Lakefront Trail just north of 53rd Street saw that vehicle crash into a seawall and watched as a disoriented Singleton got out of the driver's door.
That man approached Singleton and offered his phone, but when he saw that Singleton had exited the phone application, he grabbed his phone back and attempted to run away, Kelly said.
Singleton then allegedly chased the man down and began choking him, until the man nearly lost consciousness. He was only stopped when another good Samaritan intervened and allowed the runner to flee across Lake Shore Drive, Kelly said.
Singleton also ran across the road, but went in another direction and quickly happened upon a man standing near his vehicle in the 5100 block of South Hyde Park Boulevard, Kelly said. He allegedly got into this vehicle and tried to drive off, but the owner fought back until a Chicago police officer arrived on scene, Kelly said.
That officer ordered Singleton to stop at gunpoint, but he allegedly lunged at the officer and tried to grab his service weapon, before Singleton was ultimately placed into custody.
"The defendant is clearly a danger to the community," Kelly said. "In this case he has exhibited an extreme propensity for violence against innocent civilians."
Contact Matt Masterson: @ByMattMasterson | [email protected] | (773) 509-5431
---