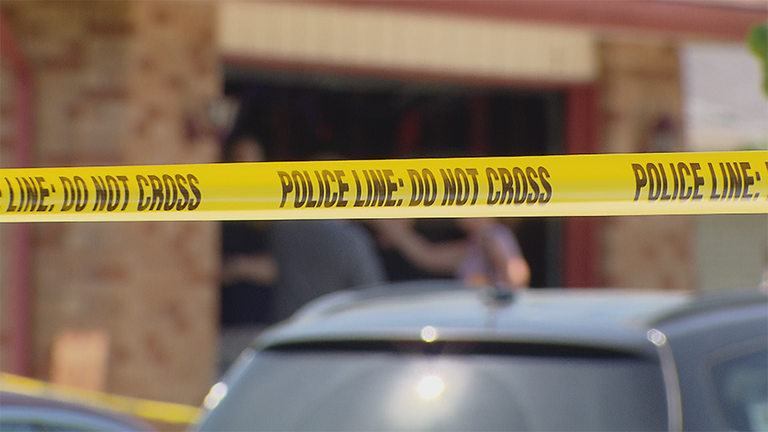 (WTTW News)
A Chicago man has been indicted in connection with the carjacking of an Uber Eats driver in Chicago, another carjacking in Cicero and an attempted carjacking in Oak Park, federal prosecutors announced Wednesday.
Jaheim Henyard, 19, is charged with two counts of carjacking, two counts of robbery, one count of attempted carjacking, and one count of using, carrying and brandishing a firearm during a crime of violence, according to a statement from the U.S. Attorney's Office for the Northern District of Illinois. 
Henyard stole a Dodge Charger from an Uber Eats driver in Chicago on Aug. 14 and a Kia Optima Hybrid LX from a victim in Cicero on Aug. 20, according to the seven-count indictment returned Tuesday in U.S. District Court in Chicago.
Henyard is also charged with attempting to steal a Mercedes GLC 300 by brandishing a firearm at a victim in Oak Park on July 17, but was unsuccessful, according to the indictment.
Henyard has not yet entered a plea in the case and his arraignment has not yet been scheduled, officials said.
Along with Darius Young, 25, of Berwyn and Xavier Tate, 23, of Chicago, Henyard is also charged in connection with the robbery of UPS truck in Oak Park on Aug. 21. 
During the robbery, the UPS driver was ordered to lay face down in the street while the offenders removed boxes from the truck and drove off, according to a statement from prosecutors.
"Our message to would-be carjackers is simple: Committing a senseless act of violence like carjacking will earn you a home in federal prison for a long time," said John Lausch, the U.S. attorney for the Northern District of Illinois. "Our office is working closely with our law enforcement partners to pursue, prosecute, and detain violent carjackers and gun offenders in Chicago and surrounding area."
Carjackings in Chicago jumped 135% in 2020 as compared to the previous year, fueled by a surge that began in April, just as efforts to stop the coronavirus pandemic closed schools and businesses, Chicago Police Department Chief of Detectives Brendan Deenihan said.
Contact Heather Cherone: @HeatherCherone | (773) 569-1863 | [email protected]
---