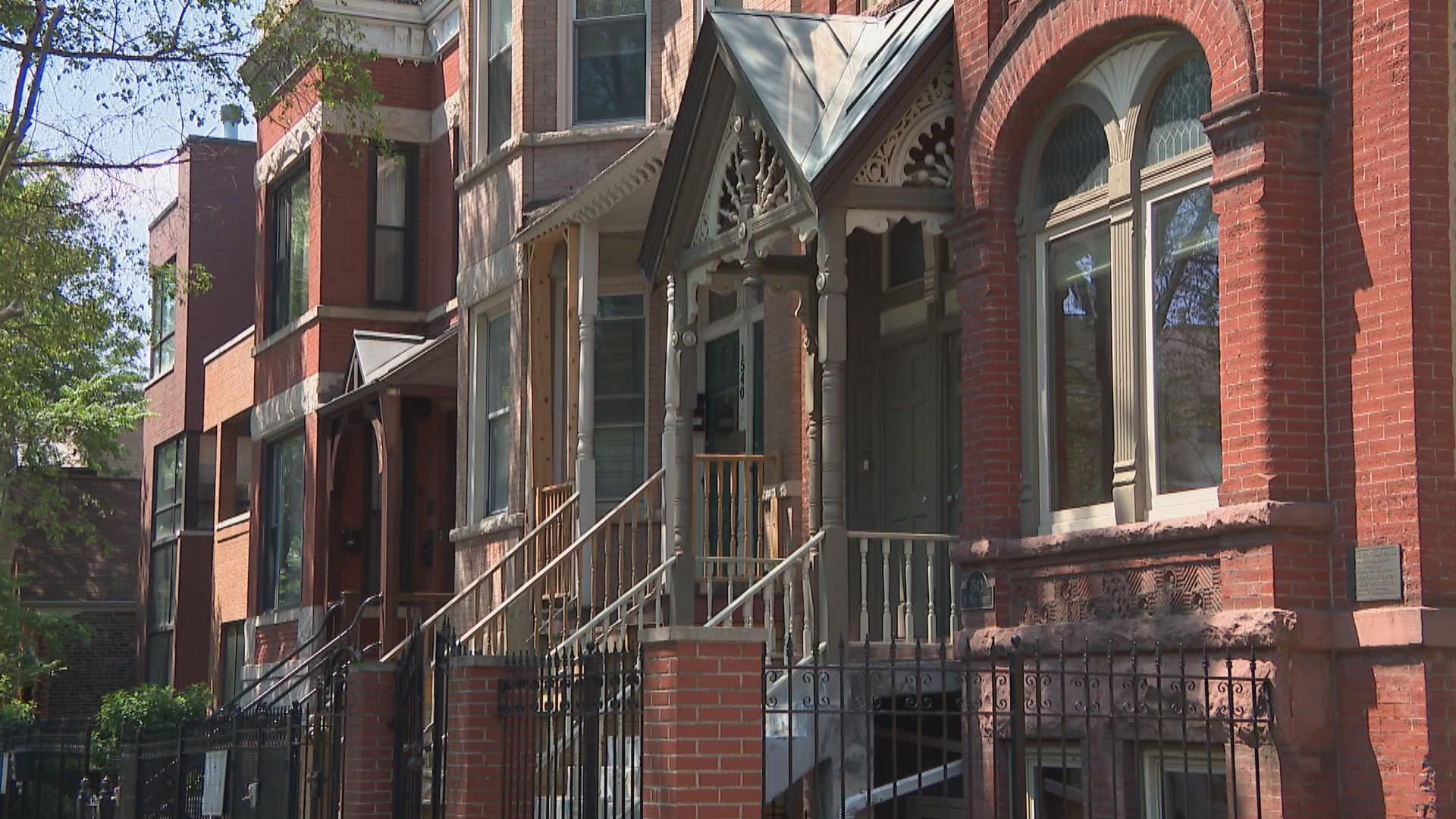 (WTTW News)
Two measures that would make it harder to convert some small apartment buildings into single-family homes in rapidly gentrifying neighborhoods advanced Tuesday as part of a renewed effort from city officials to boost Chicago's supply of affordable housing.
The ordinances would require property owners in Pilsen and near the 606 Bloomingdale Trail to apply for special permission from city officials in order to transform two- to six-unit apartment buildings into single-family homes.
The City Council's Zoning Committee voted 11-3 to endorse the measure that applies to Pilsen, while the measure that applies to the area along the 606 trail advanced unanimously.
Backed by Mayor Lori Lightfoot, both are set for a final vote at Wednesday's full City Council meeting.
Alds. Raymond Lopez (15th Ward), Brian Hopkins (2nd Ward) and James Cappleman (46th Ward) voted against the Pilsen proposal after suggesting that it could be an impermissible restriction on the rights of individual property owners.
However, Lisa Misher, an attorney for the city, told aldermen that she was confident that it could withstand a legal challenge.
The city must do more to build housing that low- and moderate-income Black and Latino Chicagoans can actually afford, according to a report from a task force formed by Lightfoot.
The city considers two- to six-unit apartment buildings "naturally occurring affordable housing," officials said.
However, the city lost more than 20,000 homes in two- to four-unit buildings between 2010 and 2016, according to a 2018 study from the DePaul Institute for Housing Studies. Many of those two-flats and four-flats were replaced by large single-family homes, according to the study.
"We do want to acknowledge this is one way we see to slow displacement of low- and moderate-income families," said Daniel Kay Hertz, policy director for the city's Department of Housing. "This is not a silver bullet. It doesn't solve the problem entirely."
Ald. Byron Sigcho-Lopez (25th Ward) said this measure would allow his office and planning officials more control over projects that could contribute to displacement in Pilsen, which is among Chicago's most popular neighborhoods.
"This is a step in the right direction," Sigcho-Lopez said.
The committee's vote came nearly two months after it rejected an effort to landmark more than 900 buildings and murals in Pilsen.
Sigcho-Lopez opposed that effort, which he said would force many Latino homeowners to sell their homes and businesses because they would not be able to pay to restore the Baroque-inspired buildings constructed between 1875 and 1969 along 18th Street and Blue Island Avenue. 
The new rules in Pilsen would take effect between Peoria Street, 16th Street, Wood Street and Cermak Road.
The proposal that would apply to neighborhoods along the 606 trail would only allow the construction of single-family homes on blocks where similar homes make up the majority of buildings, officials said. 
Ald. Carlos Ramirez-Rosa (35th Ward), whose ward includes Logan Square, said the measure would protect the neighborhood's racial and ethnic diversity.
The measure that applies to the area near the 606 trail includes the area bounded by North, Western, Armitage and Kostner avenues.
The measure also extends a ban on demolitions near the 606 trail for another eight weeks as aldermen finalize a proposal that would lift the ban but require those who want to demolish existing buildings to pay a fee that could fund affordable housing projects.
Ramirez-Rosa said the measure he expects to be introduced to the City Council soon is modeled on Evanston's code, which can require a payment of $10,000 before a multifamily building can be demolished.
A similar demolition ban in Pilsen, backed by Sigcho-Lopez, failed to advance in early December on a vote of 7-11.
Contact Heather Cherone: @HeatherCherone | (773) 569-1863 | [email protected]
---