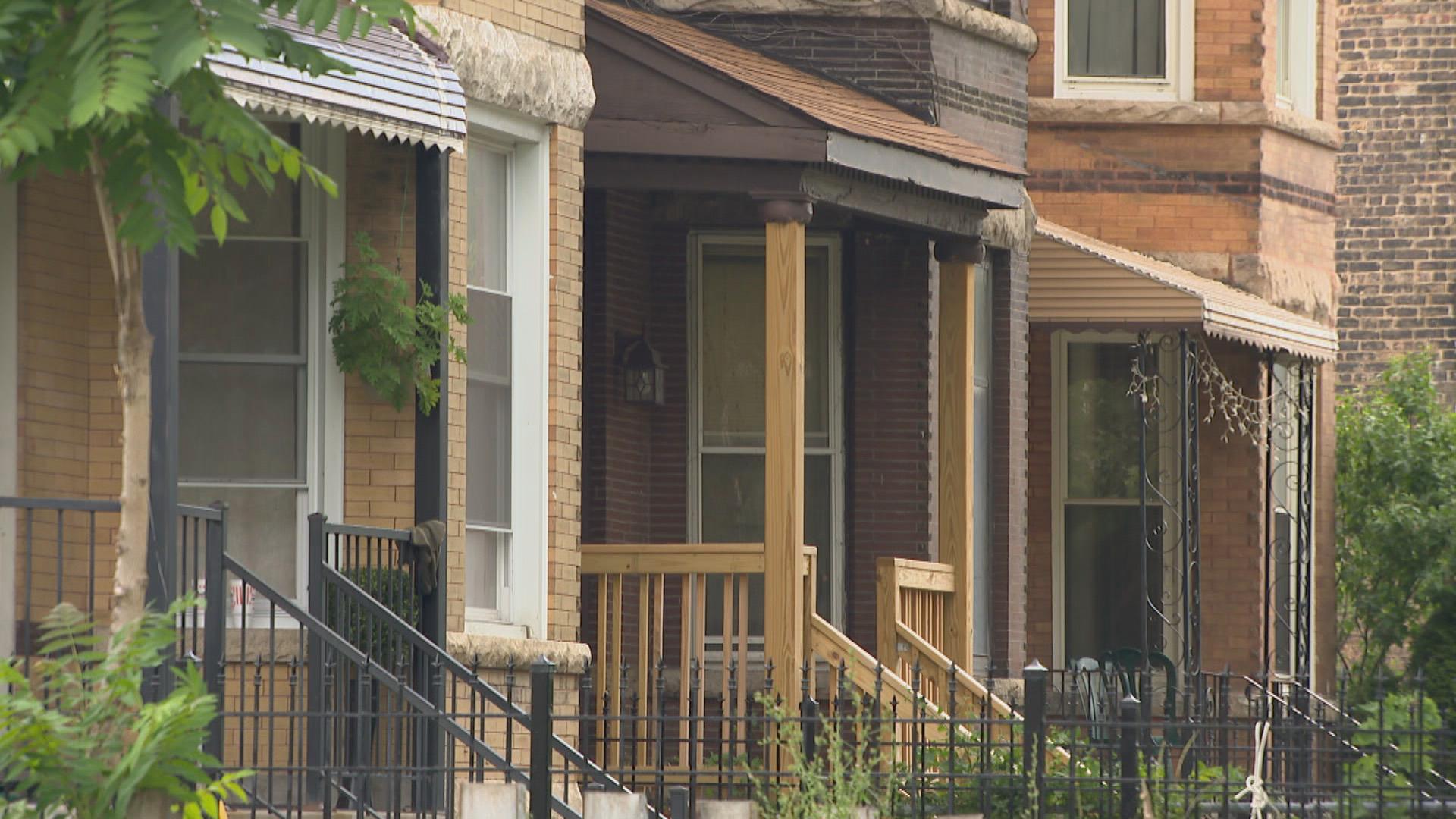 (WTTW News)
Chicago officials should revise an ordinance that requires developers who get special permission or a subsidy to set aside units that low- and moderate-income Black and Latino Chicagoans can actually afford, according to a report from a task force formed by Mayor Lori Lightfoot.
The city's Affordable Requirements Ordinance created just 1,049 homes in 13 years by requiring some developers to set aside 10% or 20% of new units for low- and moderate-income Chicagoans, according to the report from the Inclusionary Zoning Task Force.
That has barely dented the city's affordable housing gap of nearly 120,000 homes, which has put "swaths of the city out of reach of low-income and working-class Chicagoans," according to the group's 50-page report, released Monday.
The 20-member task force urged officials to step up efforts to stop the "massive exodus of Black Chicagoans from the South and West sides" and the displacement of Latino families from the Northwest Side.
"We are very cognizant that race-neutral policies don't give us race-neutral results," Department of Housing Commissioner Marisa Novara told WTTW News. 
Systemic racism, and its impact, "has to be named, and has to be grappled with and addressed," Novara said.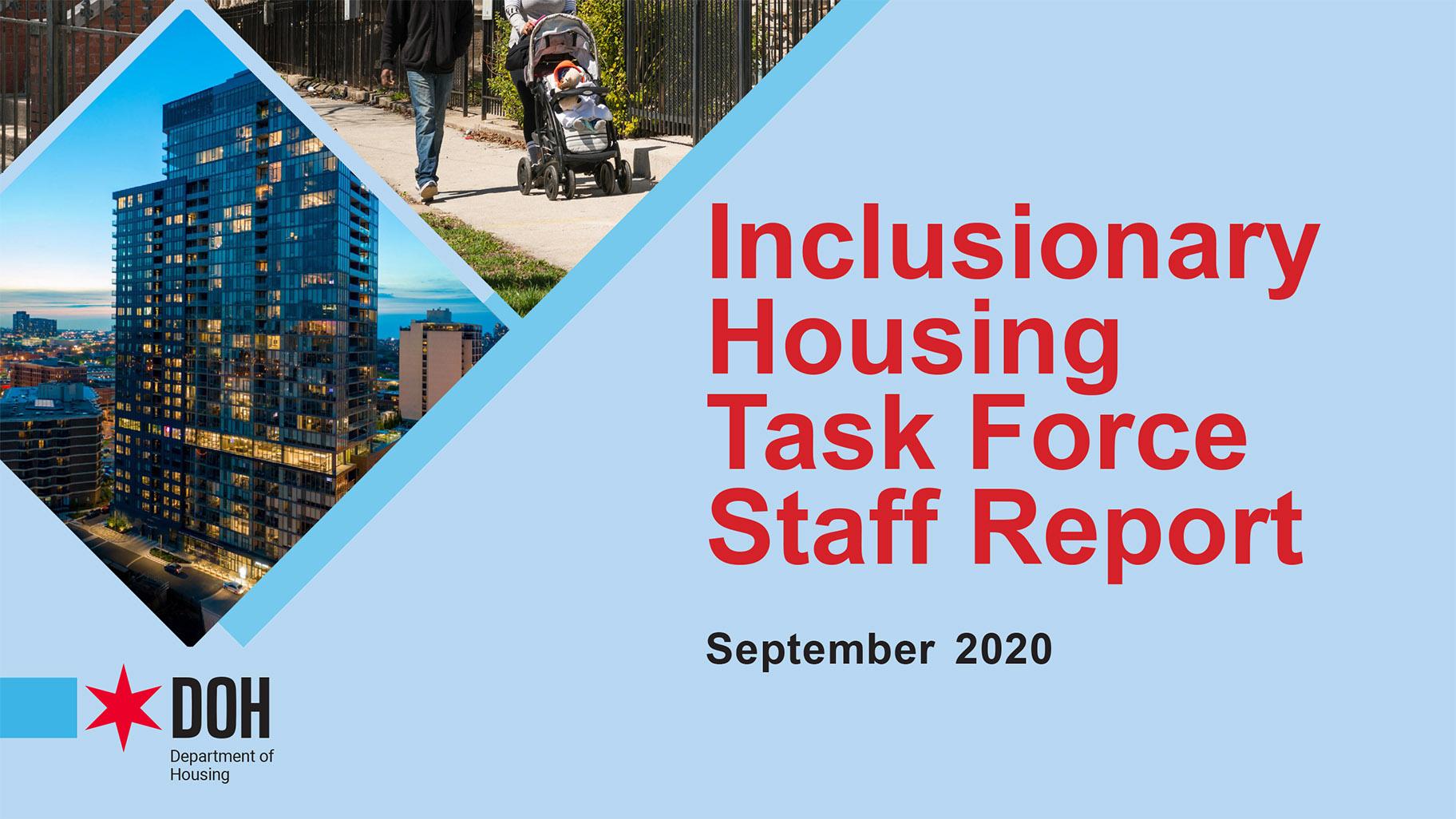 Document: Read the full report. However, instead of making concrete suggestions for a revised ordinance, the task force made seven recommendations that Novara said Friday will be used as a framework to craft a revised law after a 45-day comment period and a hearing scheduled for 10 a.m. Sept. 23 during the meeting of the City Council's Committee on Housing and Real Estate.
Under the current ordinance, units considered affordable are designed for households earning approximately 60% of area median income.
The report's top recommendation calls for the city's ordinance to be changed to require units be set aside for low- and moderate-income residents earning significantly less than 60% of the area's median income, or about $54,600 for a family of four, according to the report.
Under the current law, apartments set aside for low- and moderate-income Chicagoans are still unaffordable for most Black and Latino families, according to the report. The median household income of Black Chicagoans is $27,713, while the median household income of Latino Chicagoans is $40,700, according to an analysis of American Community Survey data by the Metropolitan Planning Council. That means more than six in 10 Black Chicago households and more than five in 10 Latino Chicago households could not afford a rental unit set aside as affordable under the current law.
"We need to get more creative," Novara said.
The city should also work to ensure more units set aside for low- and moderate-income Chicagoans are big enough for families, according to the report. Less than 5% of the units created by the Affordable Requirements Ordinance since 2007 included three bedrooms, making them unsuitable for most Black families, which have an average of 2.7 members, as well as most Latino families, which have an average of 3.7 members, according to the report.
The report endorses a plank of Lightfoot's 2019 mayoral campaign platform that called for the city to limit developers' ability to opt out of including affordable units as part of new developments by paying a fee, which ranges from approximately $50,000 in low-income neighborhoods to more than $175,000 downtown. 
That option has generated $123.5 million, which the city has used for a variety of affordable housing initiatives and products.
However, the report acknowledges that if developers are not allowed to pay a fee, and are required to build units set aside for low- and moderate-income residents — either on-site or off-site — the city's main source of funding for affordable housing subsidies would dwindle quickly. To compensate, the report urges the city to increase its spending on affordable housing.
Novara acknowledges there is tension between those recommendations by the task force.
Facing a shortfall of $1.2 billion in 2021, it is unlikely that the city could use its general fund to increase funding for affordable housing initiatives, as advocates have for years been calling for.
The task force suggests that the city could impose a fee on all new developments that do not trigger the ordinance, but acknowledges that could be impossible, given the economic collapse caused by the coronavirus pandemic.
"The world changed around us," Novara said of the task force, which held the last of its six meetings by Zoom.
In addition, more of the units set aside for low- and moderate-income Chicagoans should be accessible for those with disabilities, according to the report. 
The task force also recommends the city consider allowing more units set aside for low- and moderate-income residents to be built off-site, and not necessarily as part of the same new apartment or condominium complex, but in the same area of the city.
That could be a way for officials to ensure that affordable housing — now concentrated on the South and West sides — is equitably distributed across the city, Novara said.
The report also recommends that the city prioritize building affordable housing in areas served by CTA trains and buses, while crafting different rules for wealthy, low-income and gentrifying areas of the city.
However, the task force makes no recommendation on whether the city should end the unwritten rule of aldermanic prerogative, which has been used by aldermen from primarily white wards to block affordable housing from being built and has fueled segregation in Chicago.
Novara said the task force was charged with looking more narrowly at the law and how it should be used when it is triggered by a new development.
While Lightfoot has vowed to prevent aldermen from exercising that power to block affordable housing, she has yet to take action — and is unlikely do so any time soon, since she will need all of the support she can muster to pass a budget that fills the city's massive shortfall.
During the 2019 mayoral campaign, Lightfoot supported an Affordable Housing Equity Ordinance, which would have required any proposal including affordable units to "automatically go through a streamlined process for approval" if they are planned in wards where less than 10% of housing stock is affordable.
Lightfoot has not endorsed that proposal since taking office, and it was not considered by the task force.
In addition, the task force did not consider the Development for All Ordinance, which is supported by affordable housing advocates but has been languishing in legislative purgatory. That measure would require developers to set aside 10% of units as affordable for new developments in "low-rent neighborhoods," 20% in "moderate-rent neighborhoods" and 30% in wealthy and gentrifying neighborhoods.
Contact Heather Cherone: @HeatherCherone | (773) 569-1863 | [email protected]
---