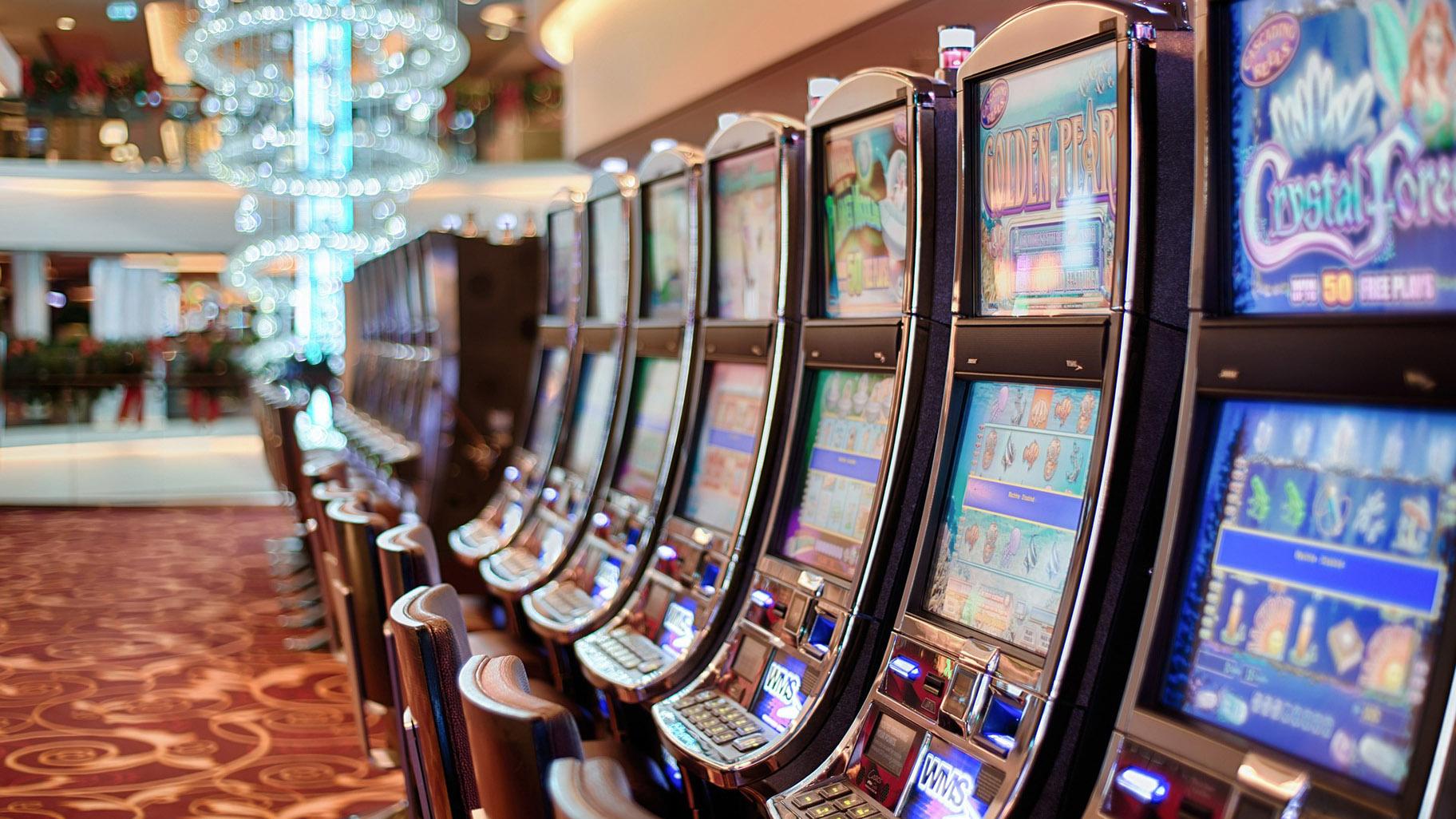 (stokpic / Pixabay)
Eleven firms are interested in building or operating a casino in Chicago — and eight told Mayor Lori Lightfoot that it should be downtown, according to a limited summary of the proposals submitted by firms released by the mayor's office on Wednesday.
That backs up the findings of a 2019 feasibility study that recommended that Chicago build a casino "in a tourist-centric location that also enjoys, if possible, decent access to the local population."
However, that could present a quandary for Lightfoot, who will face pressure from South and West side aldermen who want a casino in their wards. A casino could mean hundreds of jobs in areas of the city that have long been passed over for both private and public investments.
Lightfoot said in August 2019 that she would "work to put a casino in a place where we can spur economic growth as part of a larger economic development initiative."
In addition, Gov. J.B. Pritzker has said he'd rather not place a Chicago casino anywhere near McCormick Place or the city's central business district, telling newspaper editorial boards in September 2019 that he'd like to see the casino developed in an area of Chicago that has not benefited from the recent development boom downtown.
Two firms did not respond to the city's question about where a casino should be located, while a final firm said a casino should be built near the Harborside Golf Course at 111th Street and the Bishop Ford Freeway. That's in Ald. Susan Sadlowski Garza's 10th Ward, which lost thousands of jobs when steel mills closed in recent decades. 
The 2019 feasibility study considered Harborside and ranked it second-to-last in projected annual gross receipts and last in the amount of tax revenue that it would generate for the city and state. The city's share of the revenue is earmarked for its police and fire pensions.
Sadlowski Garza, a close ally of Lightfoot, was one of a handful of members of the Progressive Caucus to vote for the mayor's 2021 budget — despite complaints that the spending plan closed a $1.2 billion shortfall by hiking taxes on the poorest Chicagoans, many of whom are Black and Latino.
The final choice for a casino in Chicago should have adequate parking and be in a visible location near city amenities with the "ability to leverage the Chicago riverfront," according to the summary of the proposals released by the city. A permanent casino would take up between 10 acres and 30 acres and should be part of a complex that includes a hotel, bars, restaurants, an event venue and stores, according to the city's summary of the firms' responses to the city's nonbinding request for information.
A site for the casino will be selected after "a robust community engagement process," that includes public meetings, officials said.
Lightfoot said in a statement Wednesday that the city is now "one step closer to bringing the long-awaited Chicago casino to life" and the responses from the 11 firms contain "critical information we need to ensure this project will be a success."
The responses from the firms, which city officials declined to release in full, will be used to craft the specifications for the formal bids, which could be released early next year, depending on how quickly the coronavirus pandemic eases.
Four casino developers expressed interest in a Chicago casino. In addition to Hard Rock, MGM Resorts and Wynn Resorts, Related Midwest joined forces with Rush Street Gaming to respond to the city's request for information.
Rush Street Gaming is led by Chicago billionaire and Rivers Casino Des Plaines operator Neil Bluhm. Lightfoot attended law school at the University of Chicago with Bluhm's daughter Leslie Bluhm, and they remain close friends. 
Leslie Bluhm is a frequent donor to campaigns for Chicago Democrats and progressive political action committees. Leslie Bluhm contributed $112,500 to Lightfoot's 2019 campaign for mayor, and cut a $11,600 check for Light PAC earlier this year, which is controlled by the mayor, according to state records.
Leslie Bluhm's sister Meredith Bluhm-Wolf also contributed $100,000 to Lightfoot's mayoral campaign.
Other members of the Bluhm family contributed another $26,000 to Light PAC in 2020.
Real estate developers D3 Realty, Development Management Associates, JDL and R2 Companies also responded to the city's request, as did casino financier MGM Growth Properties, casino feasibility consultant Christiansen Capital Advisors and the Chicago Neighborhood Initiative.
Six firms indicated they were open to operating a temporary casino during the two to three years it will take to build a permanent gaming palace, while two did not express an opinion, according to the city. All of those that favored a temporary casino said it should be downtown, but not in the same location as a permanent casino.
Firms that responded to the city's request "agreed that the current COVID-19 pandemic will have no or minimal impact on the finally constructed casino facility given the timeline for selecting and licensing a casino operator and construction of the casino complex," according to the mayor's office.
State lawmakers agreed to change the rules for a Chicago casino in spring 2019 after a study validated Lightfoot's repeated warnings that a law giving the green light to a statewide gaming expansion would make it impossible for a Chicago casino to get off the ground.
The feasibility study determined that a Chicago casino would pay an effective tax rate of 72%, while the revised law has an effective tax rate of about 40%.
A Chicago casino is allowed to have as many as 4,000 gaming positions, including slots at O'Hare and Midway airports.
Contact Heather Cherone: @HeatherCherone | (773) 569-1863 | [email protected]
---