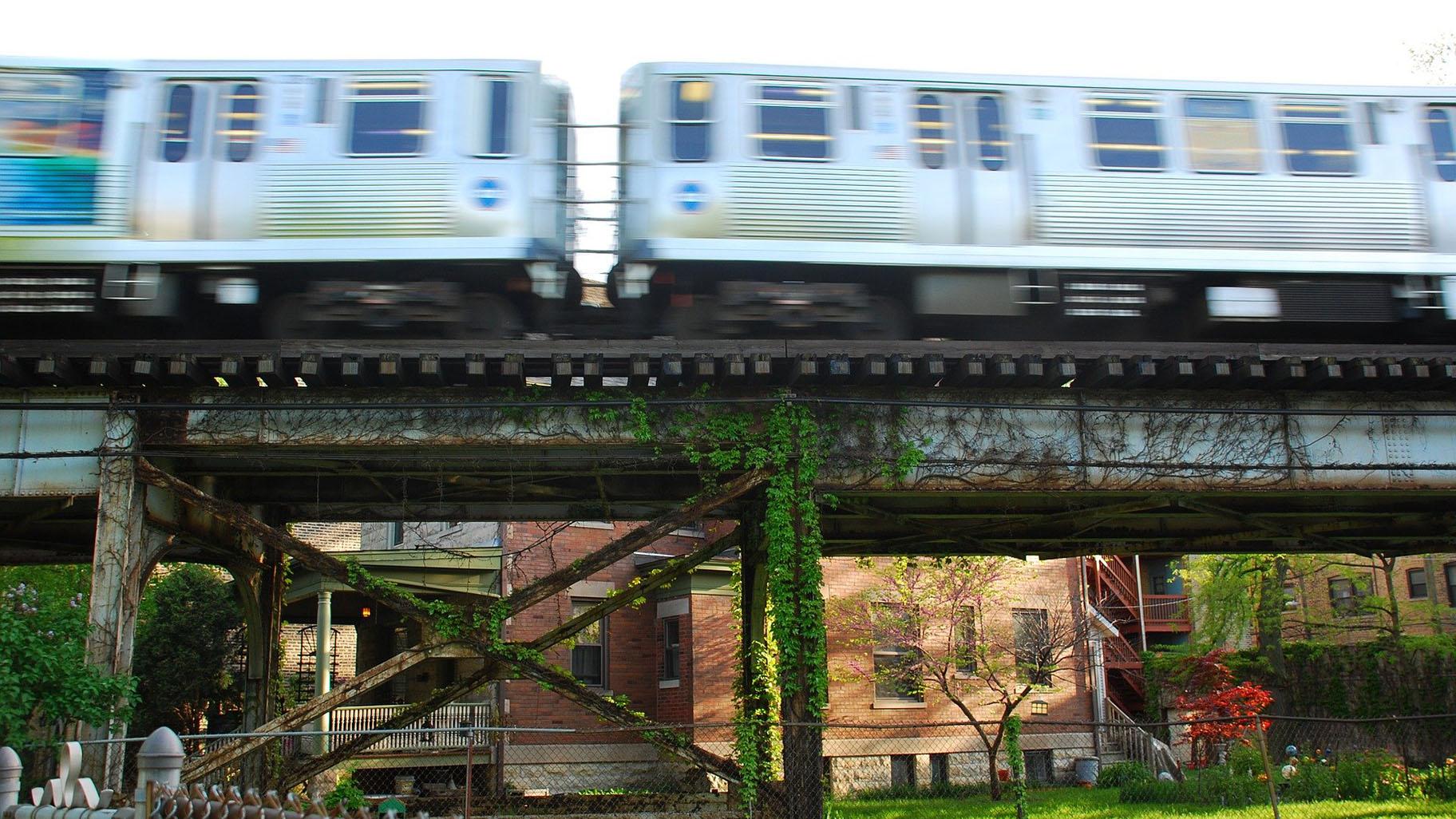 (rjasso / Pixabay)
Two proposals to spend $9.1 million to repair the CTA's Lake Street bridge and the Dearborn Street subway stalled Tuesday amid objections from aldermen about efforts to hire firms owned by female, Black and Latino Chicagoans.
The City Council's Finance Committee voted unanimously Tuesday to take no action on a proposal to spend $2.1 million from a downtown Tax Increment Financing District to make repairs to the Dearborn Street subway, home to the CTA's Blue Line.
City lawyers and CTA officials told aldermen they could not require the projects to meet the city's diversity goals, rather than less-stringent federal rules.
A separate proposal to spend $7 million to make repairs to the CTA's Lake Street bridge was approved Monday by the Finance Committee, but Chair Ald. Scott Waguespack (32nd Ward) said he would not allow a final vote by the full City Council on Wednesday.
Both proposals are now in legislative limbo, which means the repairs, described by CTA officials as crucial, will be delayed.
City contracts typically require 26% of the work to be set aside for companies owned by Black and Latino Chicagoans, along with 6% for firms owned by women.
However, contracts that use federal funds must set aside a portion of the work for disadvantaged business enterprises, and CTA projects have long followed those less-stringent rules to comply with state law, officials said.
Aldermen said that was not appropriate, since the $9.1 million in question came from the city's property tax revenues.
Ald. Jason Ervin (28th Ward), chairman of the City Council's Black Caucus, said the city's rules should apply to projects that use city dollars.
However, Waguespack told members of the committee that research conducted by the city's lawyers in the approximately 24 hours between the Monday meeting of the committee and the Tuesday session that such a change would require an amendment to state law.
Both Alds. Leslie Hairston (5th Ward) and Raymond Lopez (15th Ward) bristled at suggestions from lawyers representing the CTA and the city that what they were asking for was impossible.
"We keep saying our hands are tied, which means I think we have an obligation to not fund it at this time," Hairston said.
The proposals are the latest to be scuttled by the Finance Committee amid questions about whether the city's diversity goals are being enforced by city officials.
In September, members of the Finance Committee rejected an effort by city officials to finish a project to expand cargo operations at O'Hare Airport by borrowing $55.6 million.
The contractor on that project failed to meet promises to hire enough Chicagoans to work on the first phases of the project, and aldermen said they were unconvinced that the firm would meet goals set for the final phase of the work.
That brought a rebuke from the city's top lawyer, Corporation Counsel Mark Flessner, who warned aldermen in a blunt letter that increasing diversity goals could expose the city — and them — to legal action.
Aldermen should not take any action that could "appear as a demand for the inclusion or exclusion of any vendor by name or race or ethnicity," according to Flessner's letter.
In addition, Flessner said he "strongly" urged aldermen not to "unilaterally amend the terms of the deal" specifically by changing the percentage of city contracts set aside for firms owned by Black, Latino and female Chicagoans, known in city jargon as the M/WBE program.
"What is not appropriate and could result in legal liability is 'on the fly' attempts to re-write city law and impose new requirements on a transaction during a committee meeting," Flessner wrote. "Those kinds of actions are not appropriate and are legally difficult to justify. The 'on the fly' amendments could ultimately imperil the entire M/WBE program which the city works very hard to maintain."
Aldermen have frequently been critical of the city's efforts to ensure that city contracts benefit firms owned by Black, Latino and female Chicagoans. 
Firms owned by White Chicagoans get the bulk of the city's contracts — even though they only make up about a third of the city's population.
Contact Heather Cherone: @HeatherCherone | (773) 569-1863 | [email protected]
---