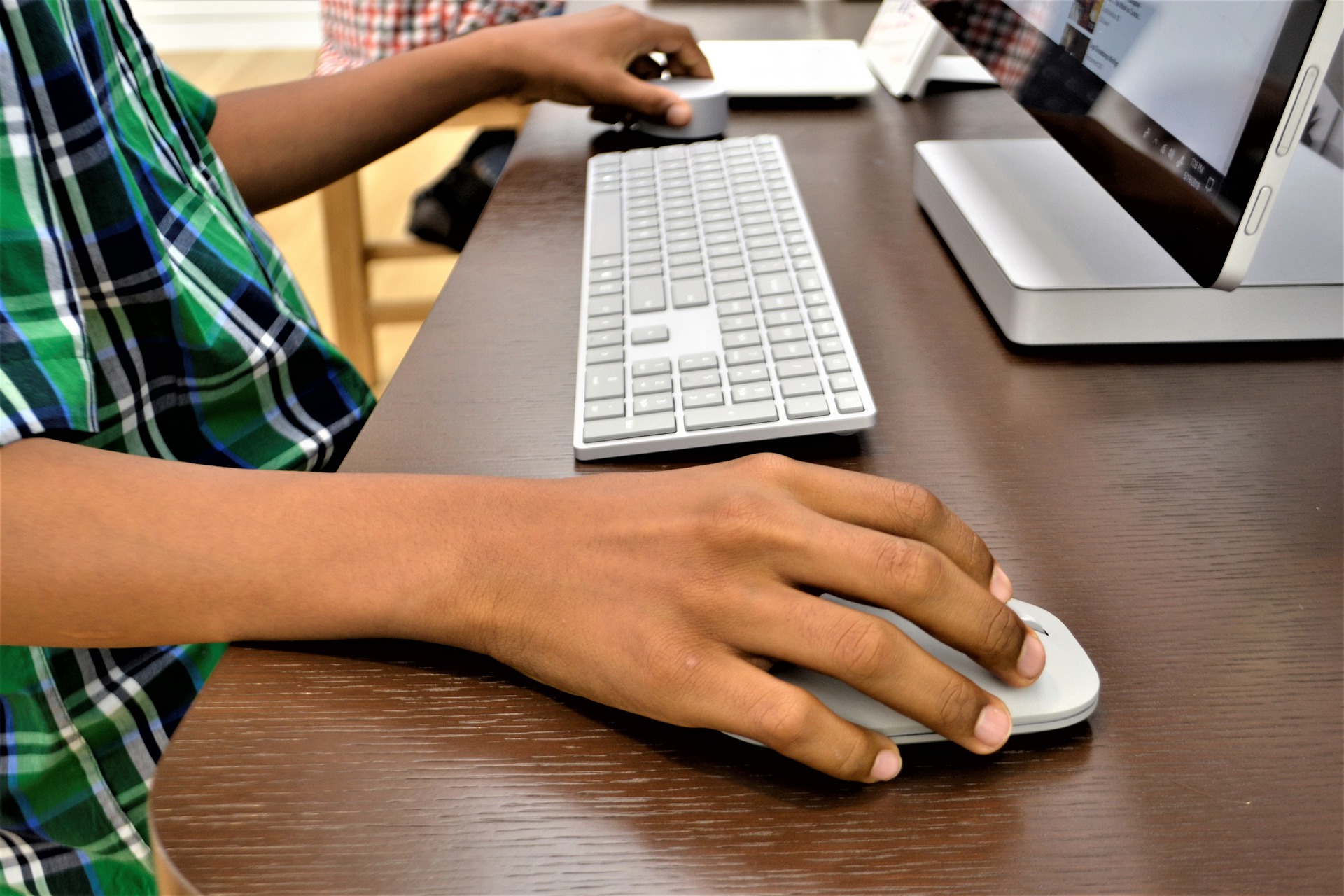 (ArtisticOperations / Pixabay)
More than 4 out of every 5 Chicago Public Schools students logged into virtual classes during the first day of remote learning and that figure increased throughout the rest of the week. But that total was down compared to years past and rates at individual schools varied substantially.
CPS on Friday announced that 84.2% of students attended remote learning classes Tuesday. That figure is down about 10% over each of the past four school years, which the district blamed on challenges related to the ongoing COVID-19 pandemic.
"The overwhelming majority of our students showed up ready and eager to learn on the first day of school, and I am so proud of our staff and school communities who have been working tirelessly over the summer to ensure families had what they need to log in on day one," CPS CEO Janice Jackson said in a statement.
Earlier this week, Jackson said students would not be marked absent if they had technical issues preventing them from signing in to their classes. District spokespersons did not immediately respond to questions about how students were classified as absent.
First day attendance has stuck around 94% in each of the past four school years, according to CPS data. Daily attendance did increase each subsequent day this week, according to CPS, up to 88.5% on Wednesday and 90.2% on Thursday.
But data from individual schools showed a wide range of attendance rates on day one.
For instance, at least 10 schools, including Southside High School and Portage Park Elementary, recorded perfect 100% attendance Tuesday. Several others, however, saw attendance percentages in the 40s.
The district said it undertook an "unprecedented" outreach effort to contact families and notify them about the remote learning plan before the school year began. CPS has also distributed more than 160,000 digital devices to students since the spring, and 30,000 families have enrolled in "Chicago Connected," a city program offering four years of free internet access.
CPS said it is "encouraged" by the first day attendance rate, but outreach efforts will continue in the coming days and weeks to reach families either over the phone, digitally or in person.
Many schools next week will begin implementing an "At-Home Learning Ambassador Strategy," according to the district. This entails schools sending security guards to the homes of those students who have been unreachable through other efforts.
"Security officers have built relationships with their students and are well suited to serve in this role," CPS said in a press release. "All CPS security officers were trained on how to conduct home visits in preparation for returning to school."
Contact Matt Masterson: @ByMattMasterson | [email protected] | (773) 509-5431
---