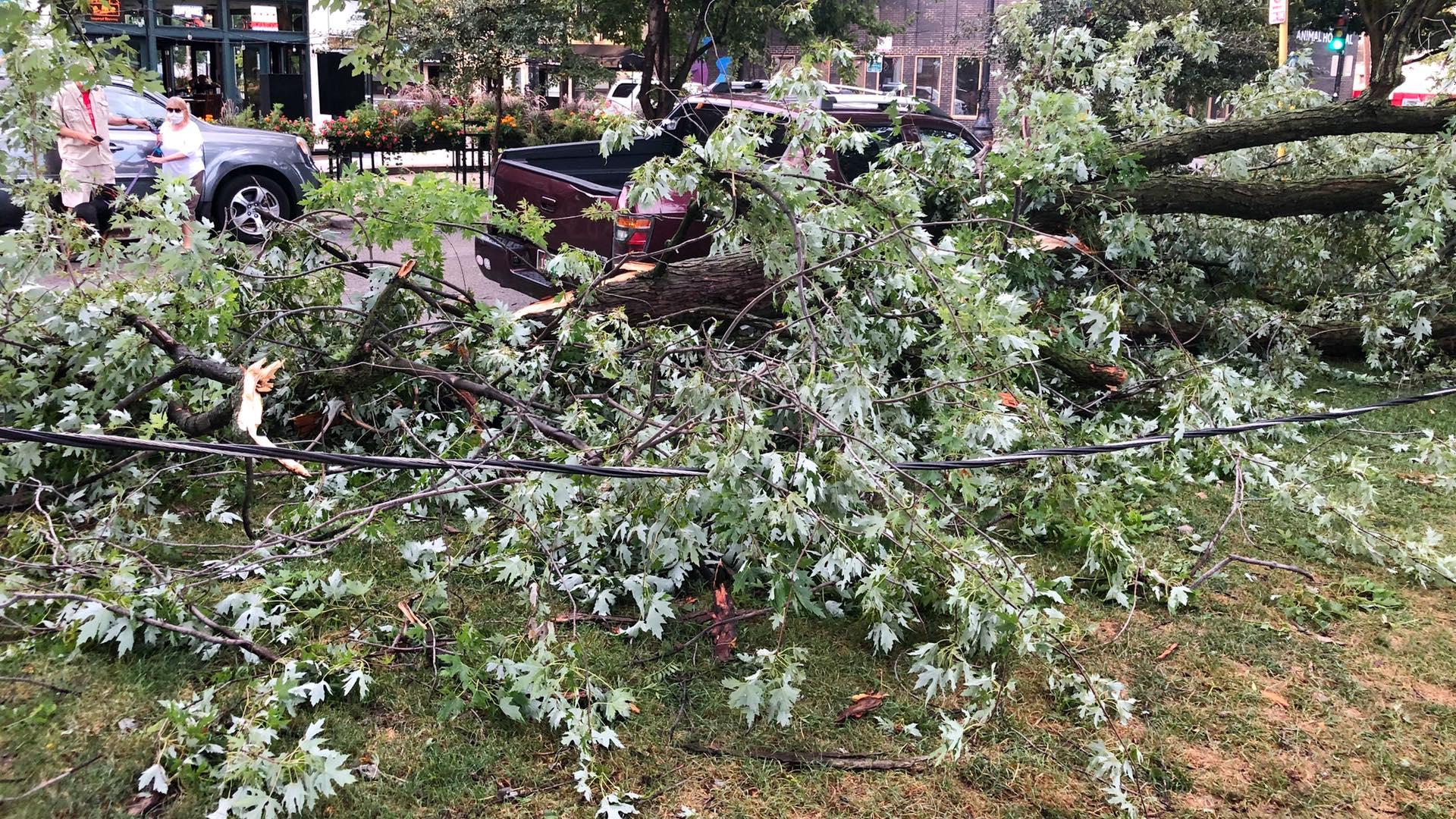 Nearly 12,000 trees were lost during the powerful Aug. 10 derecho storm. (Patty Wetli / WTTW News)
Damage to Chicago's trees during the powerful Aug. 10 derecho was even more extensive than previously thought.
According to an update shared Friday afternoon by the Department of Streets and Sanitation, nearly 11,700 tree emergency calls were placed by residents, and crews have cleared more than 11,400 of those trees. 
In the immediate aftermath of the powerful storm, which saw a rare tornado touch down in the city and recorded wind gusts recorded of 85 miles per hour, just 2,000 tree emergencies were reported. That figure shot up to 7,000 a week later before reaching its current tally.
The Bureau of Forestry has been assisted in its storm response by the Chicago Department of Transportation and the Department of Water Management.
Though the majority of the downed trees have been cleared, the work for Streets and Sanitation isn't remotely finished.
According to a department spokeswoman, crews will now begin assessing trees that are still standing but may have suffered a major blow from the storm. Trees with more than 60% of their canopy destroyed will be removed, the department said.
Residents should call 311 to request a replacement tree.
Contact Patty Wetli: @pattywetli | (773) 509-5623 |  [email protected]
---