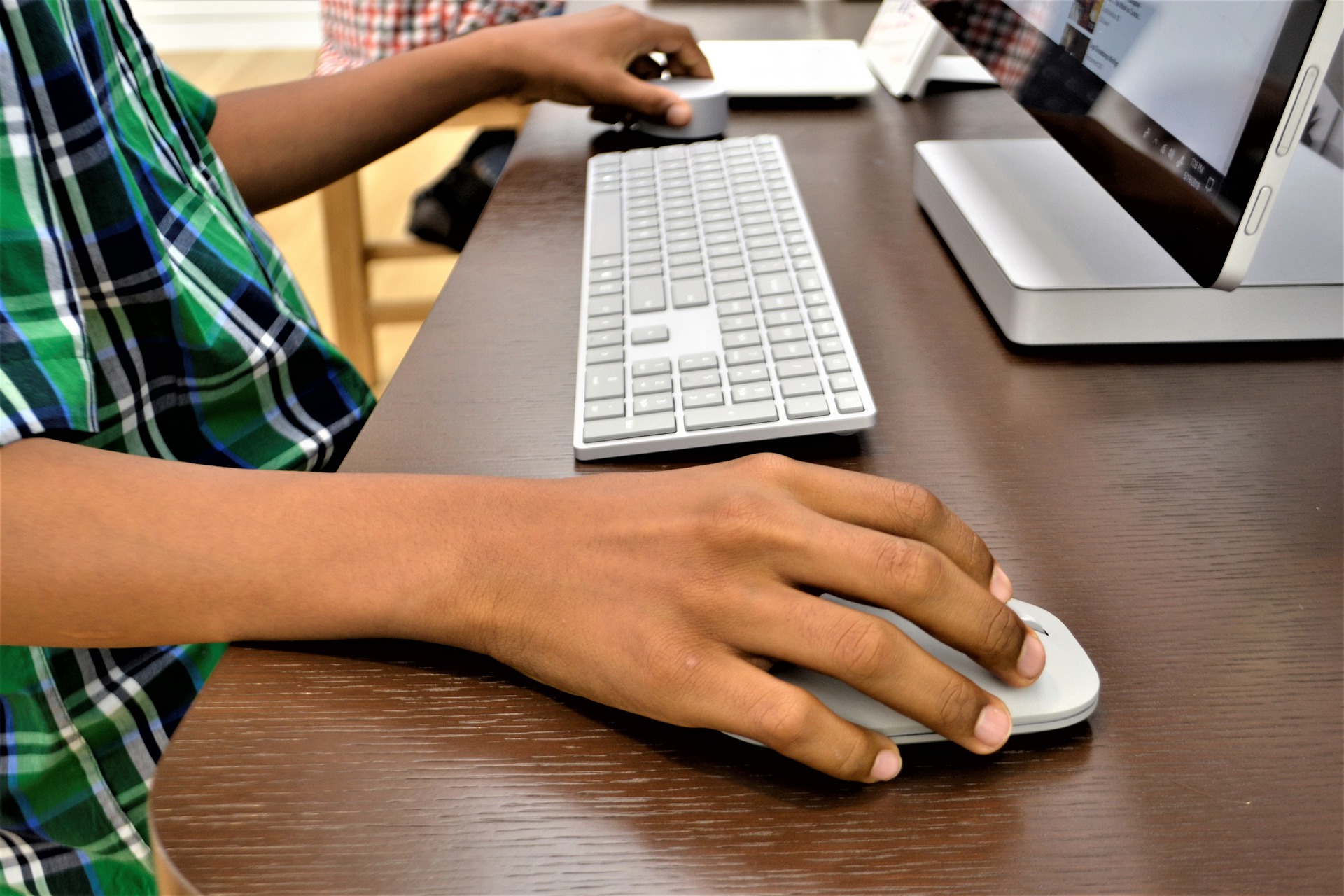 (ArtisticOperations / Pixabay)
More than 18,000 Chicago Public Schools students have signed up to receive free internet access through the city's Chicago Connected program since the initiative was launched this summer. And with classes beginning remotely in just two weeks, city officials expect that number to continue growing exponentially.
CPS and city officials on Tuesday announced that 18,200 students have signed on to the initiative, which seeks to connect families in need within the district with broadband internet at no cost for up to four years.
"What was really important in constructing this program in a number of different ways is that we're meeting families where they are and what their needs are," Chicago Chief Financial Officer Jennie Bennett told WTTW News. "And we're seeing that in the sign ups that we've seen so far and the excitement that's built about the program."
The program at full build out is expected to serve as many as 100,000 CPS students.
Mayor Lori Lightfoot first announced the $50 million program back in June. Since then, CPS has announced plans to begin the 2020-21 school year fully remote due to the ongoing COVID-19 pandemic, necessitating additional internet and device accessibility for families.
Remote learning began during the virus outbreak in the spring, but district engagement data from that time showed CPS was unable to reach some 2,200 students. Since Chicago Connected was launched, the city and school district have worked to contact eligible families and inform them of the program.
The district is working with 35 community-based organizations to get the word out about Chicago Connected using a 30-point marketing plan. CPS said it has recorded more than 403,000 "total outreach actions" to those families, or about seven touch points per eligible family. 
That includes texts, robocalls and emails, but also targeted social media, radio ads and mailers. The district has also provided rosters of program eligible students to school principals so they can reach out personally and help them sign up.
And it's those personal connections that can play a big role in expanding the program, according to CPS Chief Information Officer Phillip DiBartolo.
"One of the biggest challenges we face is the trust gap," he said. "These are families that we're reaching out to that have been disaffected for a good number of years, have been left at the altar, promises made but not kept. So when you offer folks a free service, inherently the audience we're trying to serve might be a little bit dubious about whether that is a legit offer. So pulling in trusted resources like community-based organizations and principals is really going to be key to get the traction that we need. And we're starting to see it since we involved them."
Chicago Connected specifically targets the families who are most in need of internet access based on several criteria, including those suffering from homelessness, those eligible for free lunch and those with special needs.
The program offers both wired internet and hotspot access to families based on their needs. The school district has launched an eligibility tool on its website so interested families can find out if they can sign up.
DiBartolo said CPS has also distributed around 128,000 laptops and tablets to students for remote learning.
Chicago Connected is one of the largest internet accessibility programs in the country, according to Bennett. Since its launch, CPS said representatives from more than a dozen cities including New York, Los Angeles, Denver and Miami have reached out for "support and insight" on how to model their programs after Chicago's plan.
Bennett said the program is also unique in that it's set to last up to four years. But even so, she said the city must create an even longer term program to address the structural and digital divide that existed before the current pandemic.
"Rather than build temporary scaffolding to address a current program," she said, "it's important we take this opportunity to build permanent infrastructure and this is what we've endeavored to do in the Chicago Connected program."
Contact Matt Masterson: @ByMattMasterson | [email protected] | (773) 509-5431
---