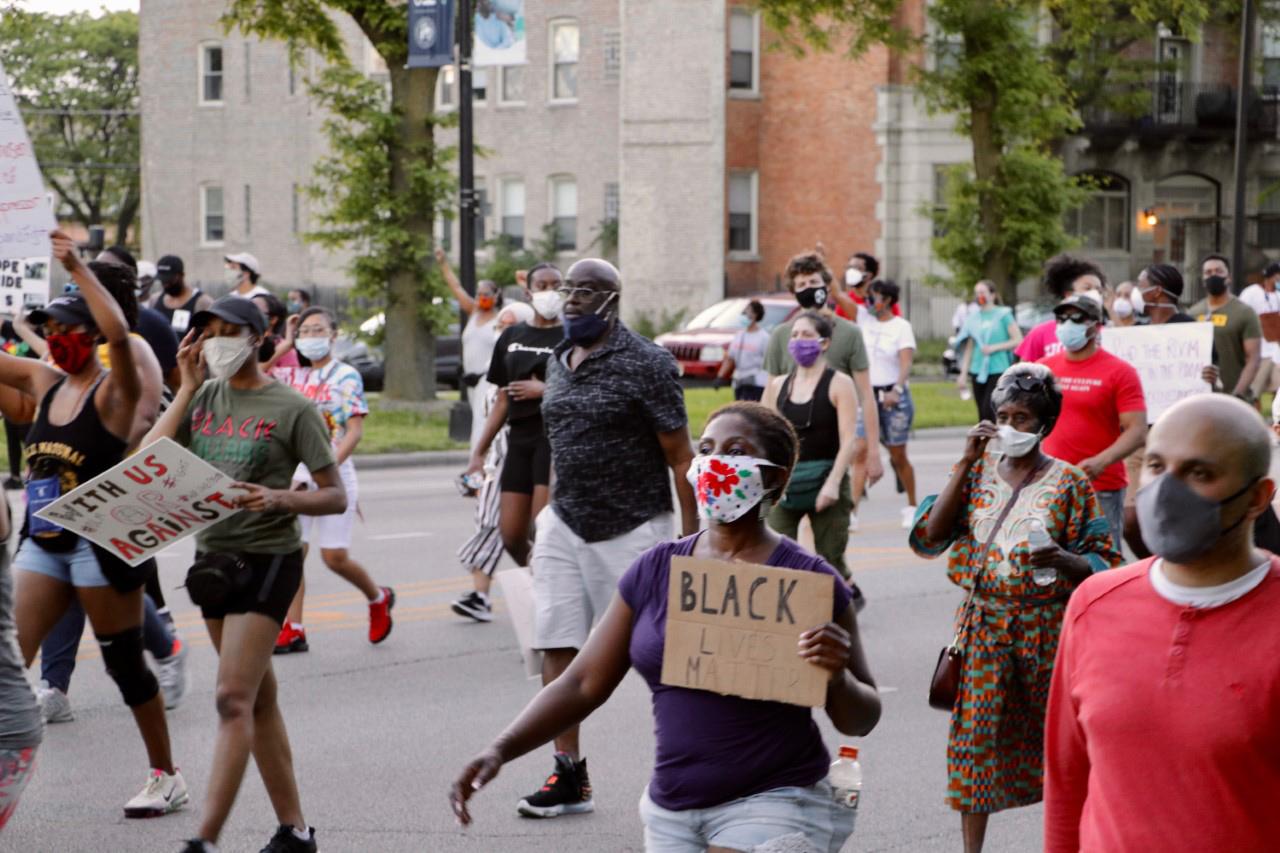 Protesters march along Martin Luther King Jr. Drive in Bronzeville on Tuesday, June 2, 2020, just over a week after the death of George Floyd at the hands of Minneapolis police. The peaceful demonstration was organized by local faith leaders. (Evan Garcia / WTTW News)
Mayor Lori Lightfoot on Monday said President Donald Trump's plan to send 150 federal agents to Chicago would do much more harm than good, as the city grapples with a surge in crime and protests that have turned violent.
"What we do not need, and what will certainly make our community less safe is secret, federal agents deployed to Chicago," Lightfoot wrote in a letter to Trump. "Any other form of militarized assistance within our borders that would not be within our control or within the direct command of the Chicago Police Department would spell disaster."
Lightfoot warned the president, with whom she has long been at odds, that the agents would "foment a wave massive wave of opposition."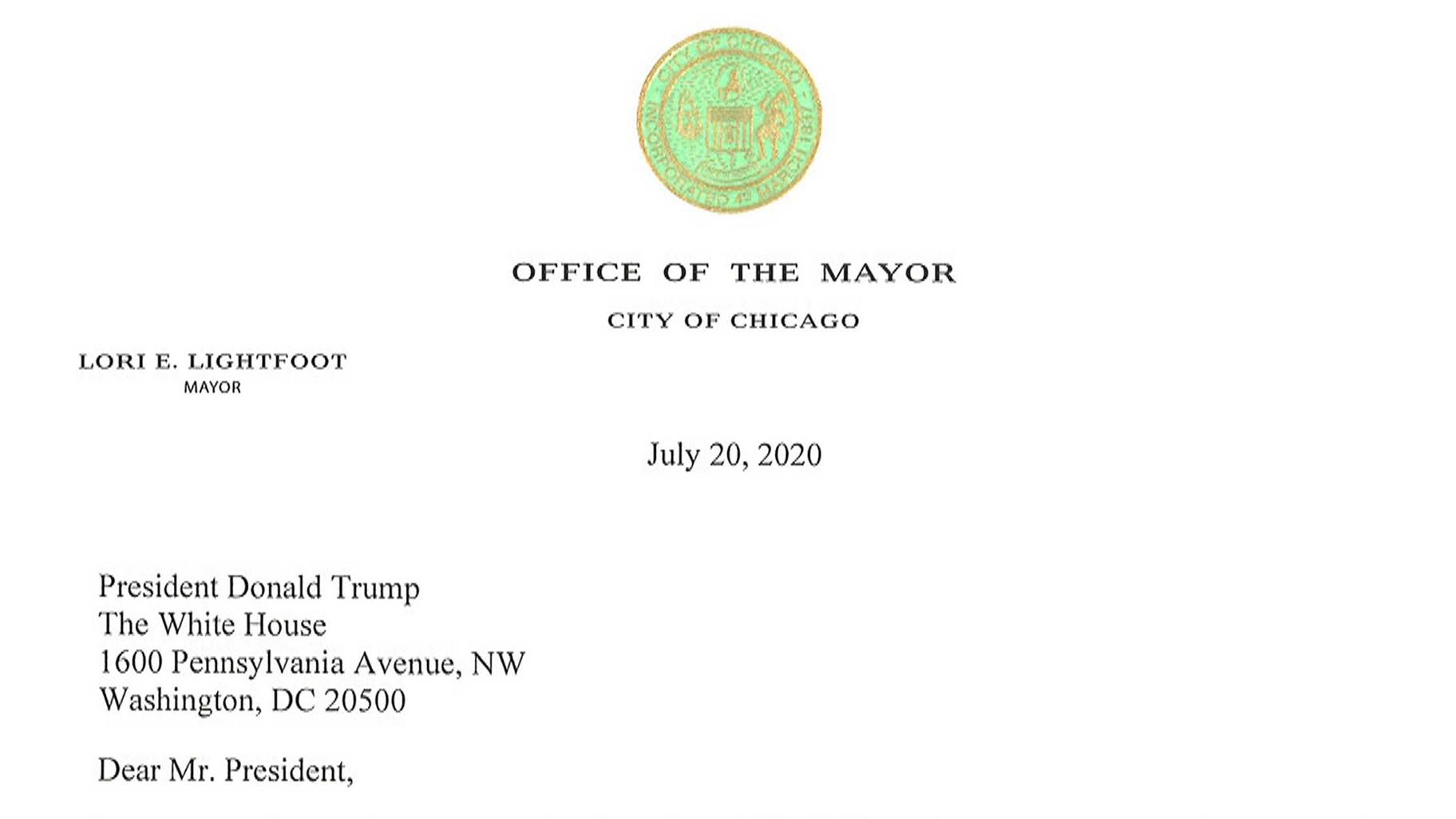 Document: Read Lightfoot's letter to Trump. Instead, Lightfoot ticked off more than three pages of help from the federal government she said she would welcome, including "common-sense gun reform," and more federal grants for anti-violence outreach programs as well as investments in Chicago's South and West side neighborhoods.
"In the end, we very much want to partner with an executive branch that respects our city, inclusive of all of our residents, regardless of race, ethnicity, country of origin, religion, sexual orientation or ability," Lightfoot wrote. "Partnership includes respect that you have not shown to our residents as of late in mocking the level of violence that challenges Chicagoans."
Trump has repeatedly focused his ire on Chicago, criticizing Lightfoot repeatedly for the city's crime rate.
"Please stop with the rhetoric and find the moral courage to simply support the needed actions listed above: enact common-sense gun laws, partner with our law enforcement actors through providing investigative resources, deliver on community-based resources for public safety, and invest in our neighborhoods and residents," Lightfoot wrote.
Representatives of the president could not immediately be reached for comment.
Lightfoot sent the letter Monday afternoon, after telling reporters at an unrelated morning news conference that she was worried about the president's plans, even as he told reporters at the White House the officers could help bring order to Chicago.
"I have great concerns about that in particular, given the track record in the city of Portland," Lightfoot said.
"I have talked to the mayor of Portland (and) we don't need federal agents without any insignia taking people off the street and holding them, I think, unlawfully," Lightfoot said.
More than 63 people were shot in Chicago, 12 fatally, over the weekend. 
"How about Chicago? Would you say they need help after this weekend?" Trump told reporters at the White House. "You know the numbers that you hear, the numbers? Many, many shot. Many, many killed."
The American Civil Liberties Union of Illinois rejected any deployment of federal forces in Chicago, vowing to hold the "Trump administration and any such federal forces accountable for unconstitutional actions."
Contact Heather Cherone: @HeatherCherone | (773) 569-1863 | [email protected]
---