General Iron's metal-shredding operation in Lincoln Park. (WTTW News)
City officials allowed General Iron to partially reopen June 24, five weeks after two explosions rattled the North Side metal recycler.
General Iron's shredding facility remains shut down as investigations continue into the May 18 explosions, which Chicago Department of Public Health officials determined violated state pollution control standards. The city fined the firm $6,000.
The revised closure order was signed by former Department of Buildings Commissioner Judy Frydland, whose last day on the job was June 30, and Chicago Fire Department Commissioner Richard Ford. It allows General Iron to reopen its yard at Clifton Avenue and Kingsbury Street for "intake, bailing, sorting, separating, shearing, loading and exit of recyclable material."
After assessing the facility's operations after the explosion, city officials "concluded that it would be appropriate, and create no safety issues, to allow the facility to resume non-shredding activities only," according to a statement from Chicago Department of Public Health spokesperson Elena Ivanova. "City officials regularly briefed aldermen and their staff during the period that the closure order was in effect, and in anticipation of its amendment that allowed the partial reopening." 
The partial reopening means the facility is handling approximately 10% to 15% of its usual amount of recyclable materials, said General Iron spokesperson Randall Samborn.
That has allowed General Iron to provide "non-shredding services to some of our most vulnerable suppliers and return at least some of our workforce from furlough," Samborn said.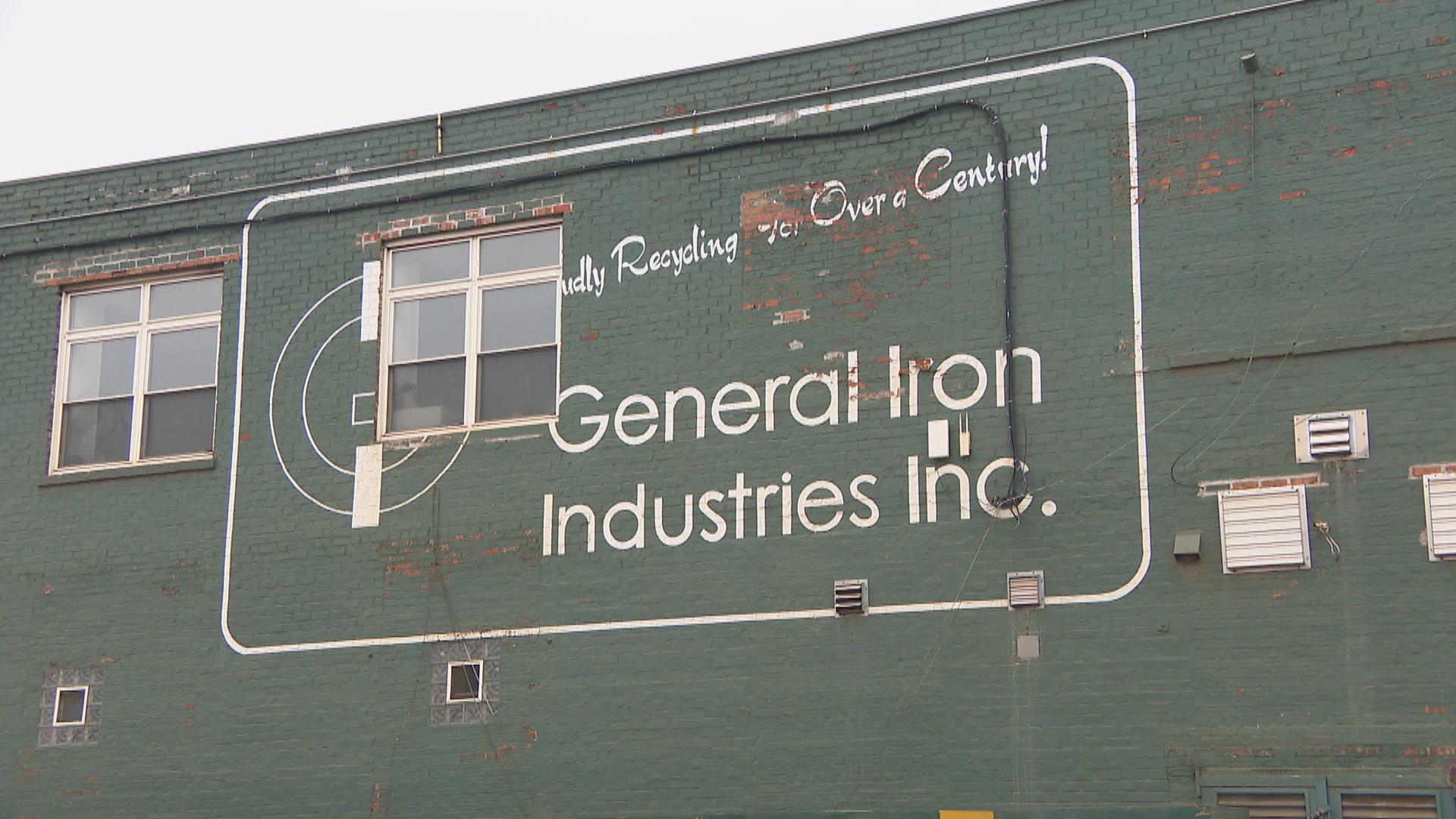 (WTTW News)
Lara Compton, one of the founders of Clean the North Branch, a group of residents that has been pushing city officials to shut down the shredder, said it was "extremely frustrating" that the city allowed General Iron to partially reopen without notifying neighbors.
"This whole process has been really opaque to the whole community," Compton said. "What's next?"
The group has asked the city to keep General Iron from operating until the coronavirus pandemic is over, and a vaccine or treatment is widely available.
"It is really disheartening that the city is not protecting the community," Compton said.
Repairs on the shredder, which has been the source of complaints and controversy for years, are continuing, and it remains shut down, according to information provided by General Iron to the Illinois EPA.  
The explosion occurred in the facility's regenerative thermal oxidizer, which reduces emissions of volatile organic compounds, which are chemicals that can have short- and long-term adverse health effects if released, according to information provided by General Iron to the Illinois EPA. 
The oxidizer heats up the material being shredded to reduce potentially harmful emissions. Before the machine is restarted at the General Iron facility, a new monitor will be installed to measure gas levels and immediately shut it down if they rise in order to prevent an explosion, according to information provided by General Iron to the Illinois EPA.  
Repairs on the oxidizer may be completed as soon as this month, Sanborn said. It cannot be restarted until city officials approve its operations, he added.
General Iron is planning to vacate its Lincoln Park site at the end of 2020 and move its operation to the Southeast Side. One day after city officials gave the firm the green light to partially reopen, the Illinois EPA issued a permit for the move to 11600 S. Burley Ave. despite widespread opposition.
The Burley Avenue facility also needs a permit from the city to begin operations, under rules that went into effect in June.
Contact Heather Cherone: @HeatherCherone | (773) 569-1863 | [email protected]
---