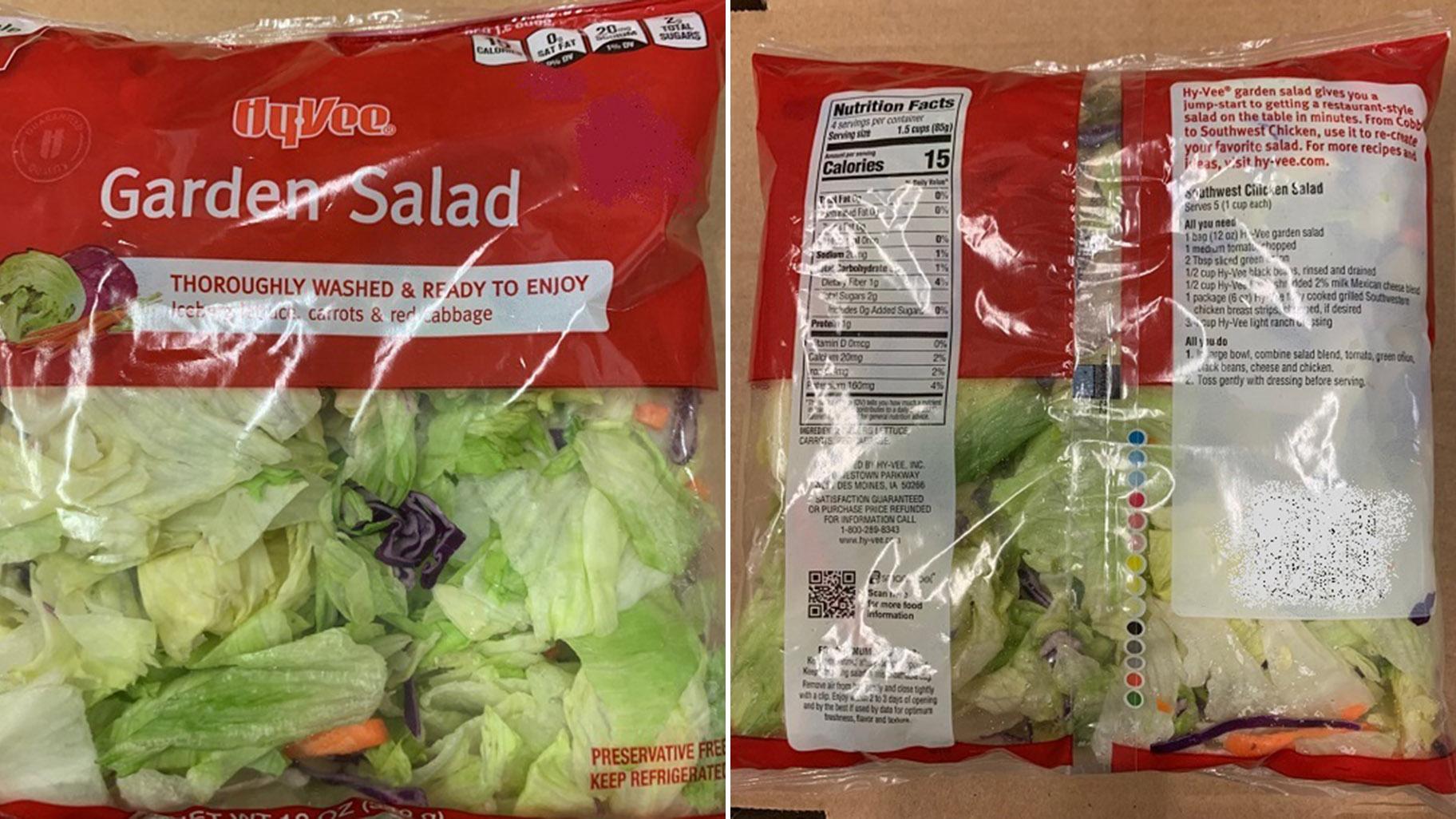 Packaged garden salads from various grocery stores, including Hy-Vee, have been linked with an outbreak of an intestinal illness. (Courtesy FDA.gov)
An outbreak of an intestinal illness linked to packaged salads has sickened 206 people across the country, including 92 in Illinois since mid-May, according to health officials. No one has died but 23 people have been hospitalized, including nine in Illinois.
On Monday, the Food and Drug Administration announced a Fresh Express production facility in Streamwood, Illinois, is "a likely cause" of the outbreak of cyclosporiasis, an intestinal illness caused by the microscopic cyclospora parasite.
Fresh Express has issued a voluntary recall of branded and private label salad products produced at the Streamwood facility that contain iceberg lettuce, red cabbage and/or carrot ingredients due to a possible health risk from cyclospora.
Products were sold in many states either under the name Fresh Express or the store brand labels ALDI Little Salad Bar, Giant Eagle, Hy-Vee, Jewel-Osco Signature Farms, ShopRite Wholesome Pantry and Walmart Marketside.
Affected products can be identified by looking at the product code, located in the upper right-hand corner of the front of the package that come after the "use by" date, according to the Centers for Disease Control and Prevention. Codes impacted by this recall start with the letter "Z" followed by the numbers 178 or lower. (See a full list of recalled products.)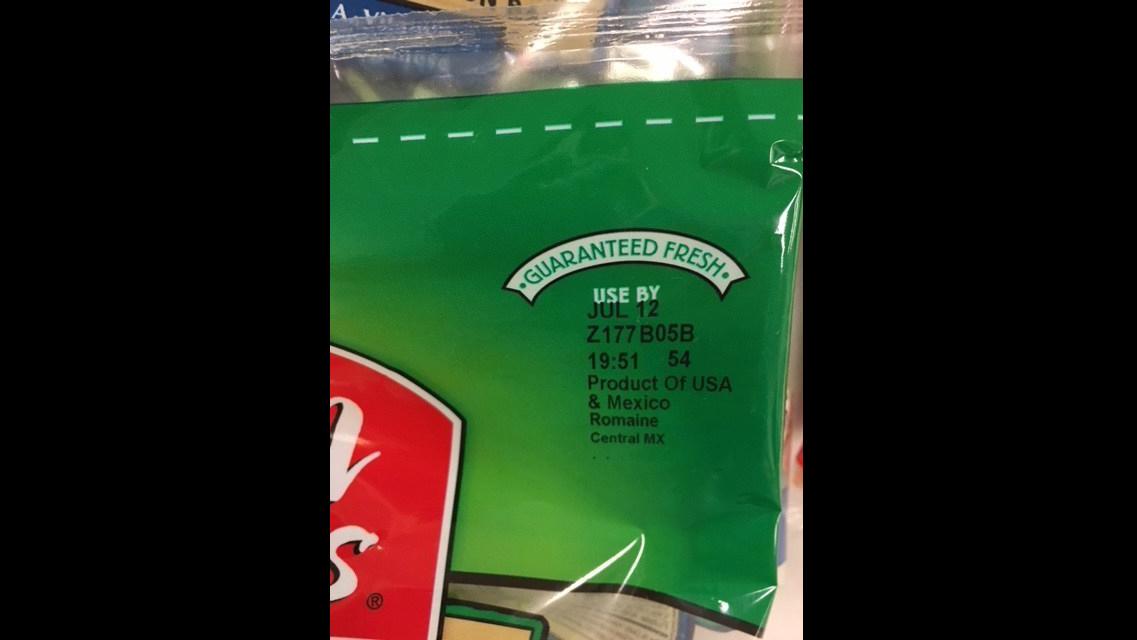 Affected products can be identified by looking at the product code, which for this recall will start with the letter "Z" at the beginning followed by the numbers 178 or lower. (Courtesy FDA.gov)
Do not eat, sell or serve any of the recalled products — throw them out. If you're unsure whether a packaged salad you purchased is one of the recalled products, throw it out, say health officials.
People can become infected by consuming food or water contaminated with feces that contains the parasite. Symptoms include watery diarrhea, loss of appetite and weight, nausea, fatigue and low-grade fever. People may also experience cramping, bloating and/or increased gas.
Cyclospora is not spread directly from one person to another and the infection can be treated with antibiotics. People who become sick with diarrhea should rest and drink lots of fluids and seek medical advice before taking medication to treat their diarrhea, according to the CDC.
If left untreated, the illness could last several days to a month or longer. People who have been previously infected with the parasite can become infected again.
Previous cyclospora infections have been linked to various imported fresh produce, including raspberries, snow peas, basil and lettuce. Health officials recommend thoroughly washing produce before eating it and avoiding food and water that may be contaminated with stool to prevent infection.
Contact Kristen Thometz: @kristenthometz | (773) 509-5452 |  [email protected]
---