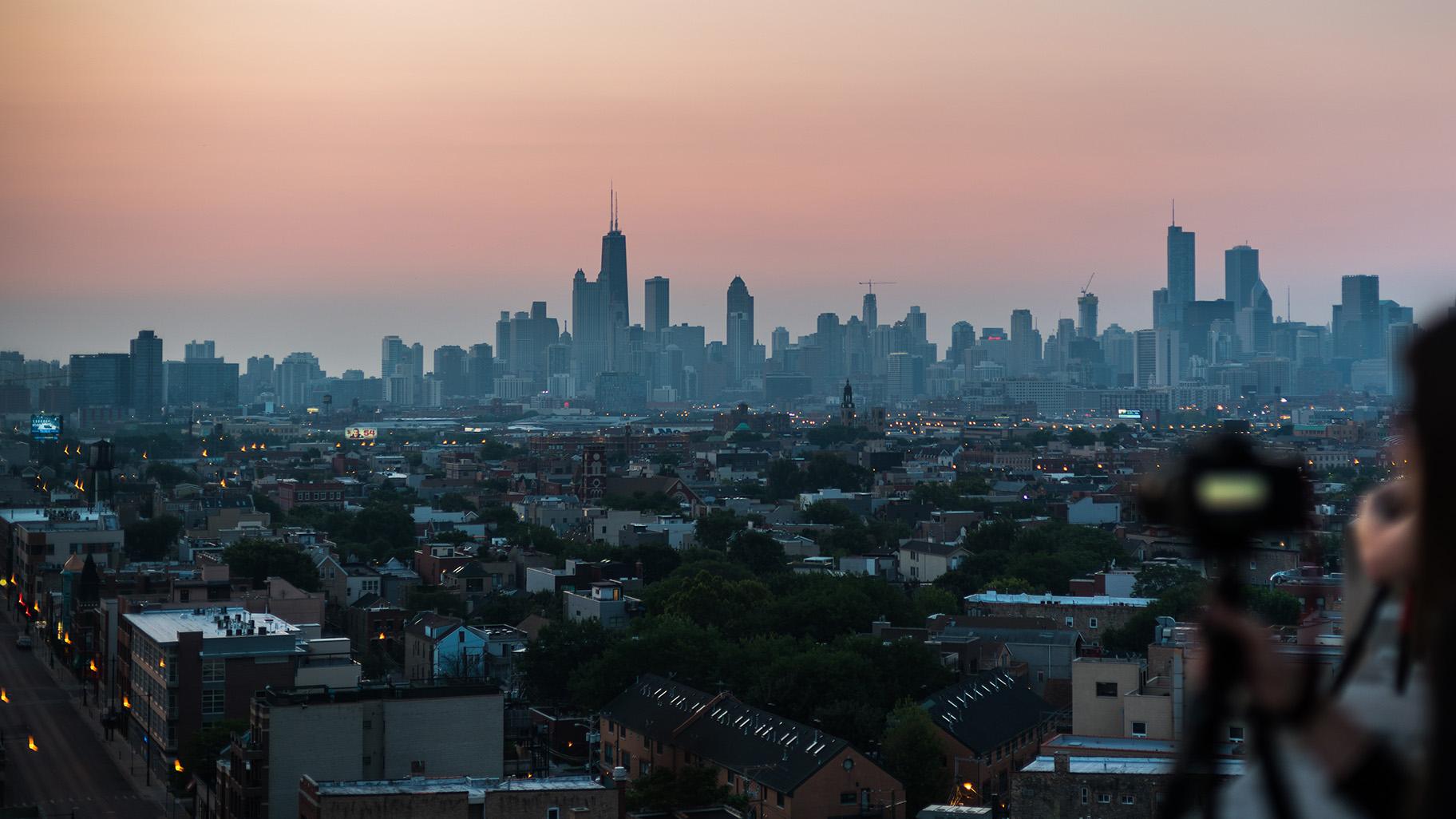 (Photo by Brad Knight on Unsplash)
Chicagoans are once again free to roam the city at night.
Mayor Lori Lightfoot on Sunday afternoon announced via social media that she was lifting her curfew order.
"The curfew is lifted effective immediately. I know this time in our city and our country has been difficult for us all, and I'm grateful to our residents for working together to navigate this challenging time," Lightfoot announced via Twitter at 12:37 p.m.
The mayor made the change after Saturday saw peaceful protests with zero arrests, and "minimal" instances of looting and property damage since last weekend.
Ald. Andre Vasquez (40th Ward) said on Twitter there was no significant change in behavior to prompt the turnaround.
"The fact that the curfew in our city got lifted through a tweet when nothing had changed today from the last few days says a lot about Mayoral Prerogative for all those concerned about the Alders," Vasquez wrote, in reference to a debate about aldermanic prerogative.
Lightfoot has taken steps to significantly curtail the ability of aldermen to unilaterally exercise control over what happens in their wards.
The mayor's announcement that she had imposed a curfew a week ago was just as abrupt.
She first put the restrictions in place May 30, as some of the protests over police brutality and the death of George Floyd turned violent and led to looting.
READ: 'Fringe Element' Targets Businesses Throughout Chicago During Weekend Unrest
The citywide curfew from 9 p.m. to 6 a.m. had been in effect, indefinitely, ever since.
The American Civil Liberties Union of Illinois criticized the order as vague and overly broad.
"Any curfew must be limited to the specific places in the City where there is imminent threat of danger or harm, not the entire City," ACLU director Colleen Connell said in a statement last weekend. "The broad and vague nature of this order – and the suggestion that it is indefinite in time – invites arbitrary and discriminatory enforcement. We encourage the Mayor to rethink this strategy immediately. The ACLU of Illinois is exploring all options including litigation." 
The ACLU had threatened, but did not take, legal action.
"Finally!" Connell said in a statement Sunday. "The limitation went on too long and caused disruption for too many of the City's residents, including those protesting anti-Black racism and police violence, journalists, people experiencing homelessness, and essential workers.
It's unclear whether the ACLU's fears of "discriminatory enforcement against Black and Brown communities in the City" were realized.
The Chicago Police Department on Sunday said it could not immediately provide specific numbers of individuals arrested in defiance of curfew.
The city on Sunday also eased other restrictions, including restoring full access to the Loop and the central business district, reopening all entrance and exit ramps for Lake Shore Drive and the I-290 and I-90/94 freeways, lowering downtown bridges on Clark, Dearborn and Randolph streets, and resuming all CTA rail and bus service (though certain routes may still be re-routed).
"Following an all-hands-on-deck effort to protect Chicago's neighborhoods, particularly on the South and West Sides, last night saw no major looting or property damage incidents on commercial corridors in the city's neighborhoods," the mayor's office said in a statement issued just after midnight Sunday. "This decrease in criminal activity follows the increased deployment of Chicago Police Department patrol on Saturday, with high visibility around Chicago's small businesses and commercial corridors."
The statement said Chicago would continue those efforts throughout Sunday by putting 300 city trucks typically used for sanitation, transportation or water service need in 175 commercial corridors to serve as "strategic traffic supports."
Protests in support of Black Lives Matter and against police brutality continued throughout the city on Sunday.
Follow Amanda Vinicky on Twitter: @AmandaVinicky
---