Artwork made by soldiers and combat veterans is as diverse as the military itself. 
Chicago is home to an armory of art created by members of our armed forces. With Veterans Day in mind, we bring you another look at a visit to the National Veterans Art Museum for a virtual tour.
TRANSCRIPT
Marc Vitali: There is visual art by the author Kurt Vonnegut, whose World War II experience shaped him as a writer and an artist.
There are photographs and paintings by women who served in Iraq and Afghanistan.
And there are documentary photos of the Vietnam War taken by László Kondor, a combat veteran from Chicago who later became Mayor Richard J. Daley's official photographer.
It's a museum with a mission.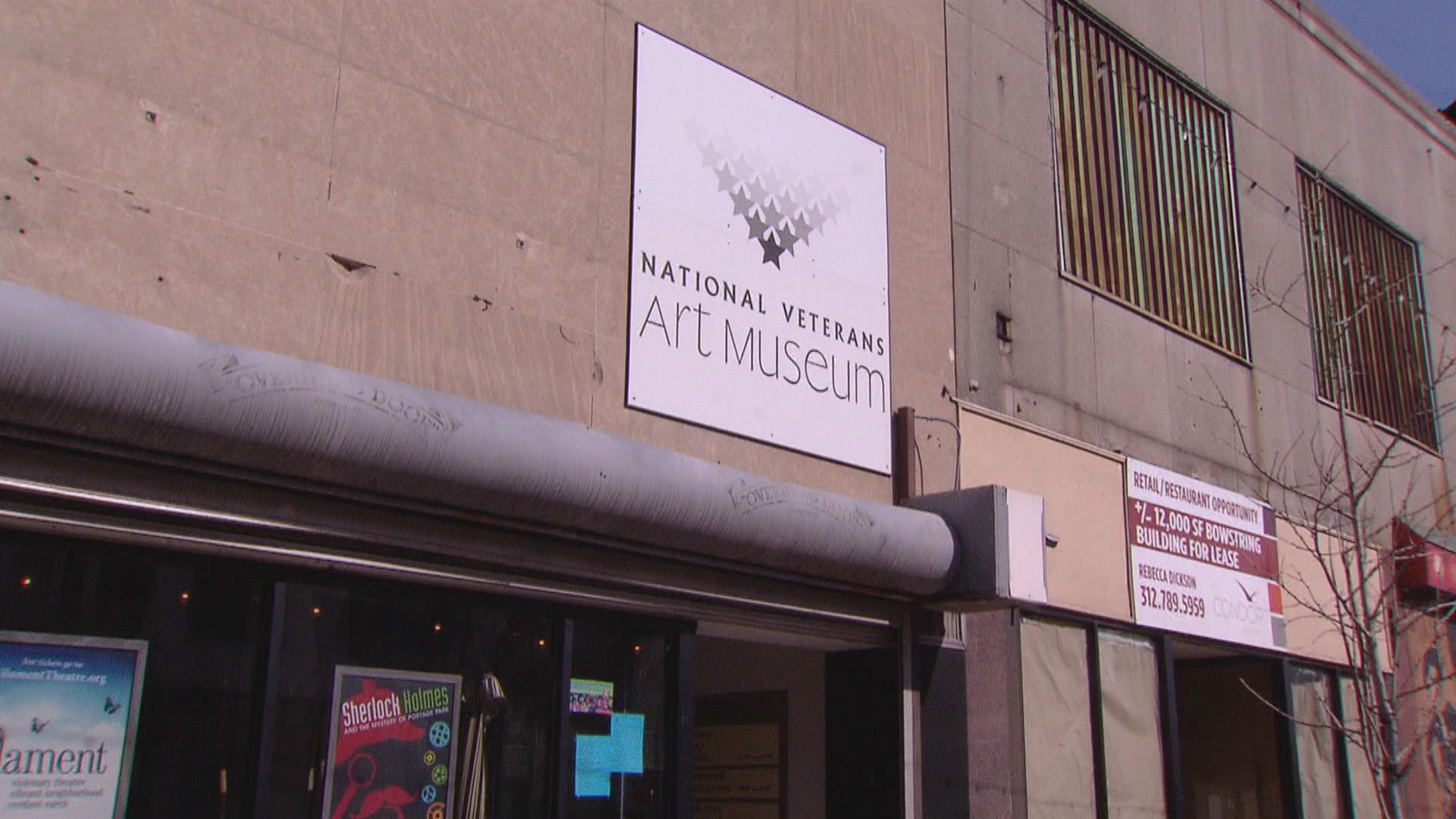 Brendan Foster, executive director, National Veterans Art Museum: To collect, preserve and exhibit art created by veterans is very simply what the mission is, but really it is to bridge the gap between veterans and society, to share the veterans' story.
A lot of people think well it's a veteran's museum and it's for veterans but it really is for the greater society to learn about veterans and the veteran experience.
Being a non-veteran myself, there's always a line that I'll never be able to cross but by coming to the National Veterans Art Museum, I can better understand. It's about understanding. It's about talking about it.
Vitali: It opened 25 years ago as the Vietnam Veterans Art Museum with the backing of Mayor Richard M. Daley. The museum's base is near Six Corners on the Northwest Side. But what is perhaps its most famous work is installed at the Harold Washington Library. "Above and Beyond" contains 58,000 dog tags, representing each member of the U.S. military who died in Vietnam. 
Many who survived found solace in creativity.
Maurice Costello is a Vietnam vet who made a series of self-portraits that depict his journey from innocence to experience. 
After 9/11, the museum expanded its scope to veterans of other conflicts. 
These portraits of soldiers were made on protective plates of body armor.
Other works depict war overseas – and the effect it had on the home front. Some of the art is fiercely political.
Foster: It's up to the artists. We're strictly apolitical. Obviously there's going to be some work in the collection that may have some political context, but that's not for us to decide what it means or is. If it's great art, if it's veteran-created art, it's worth looking at.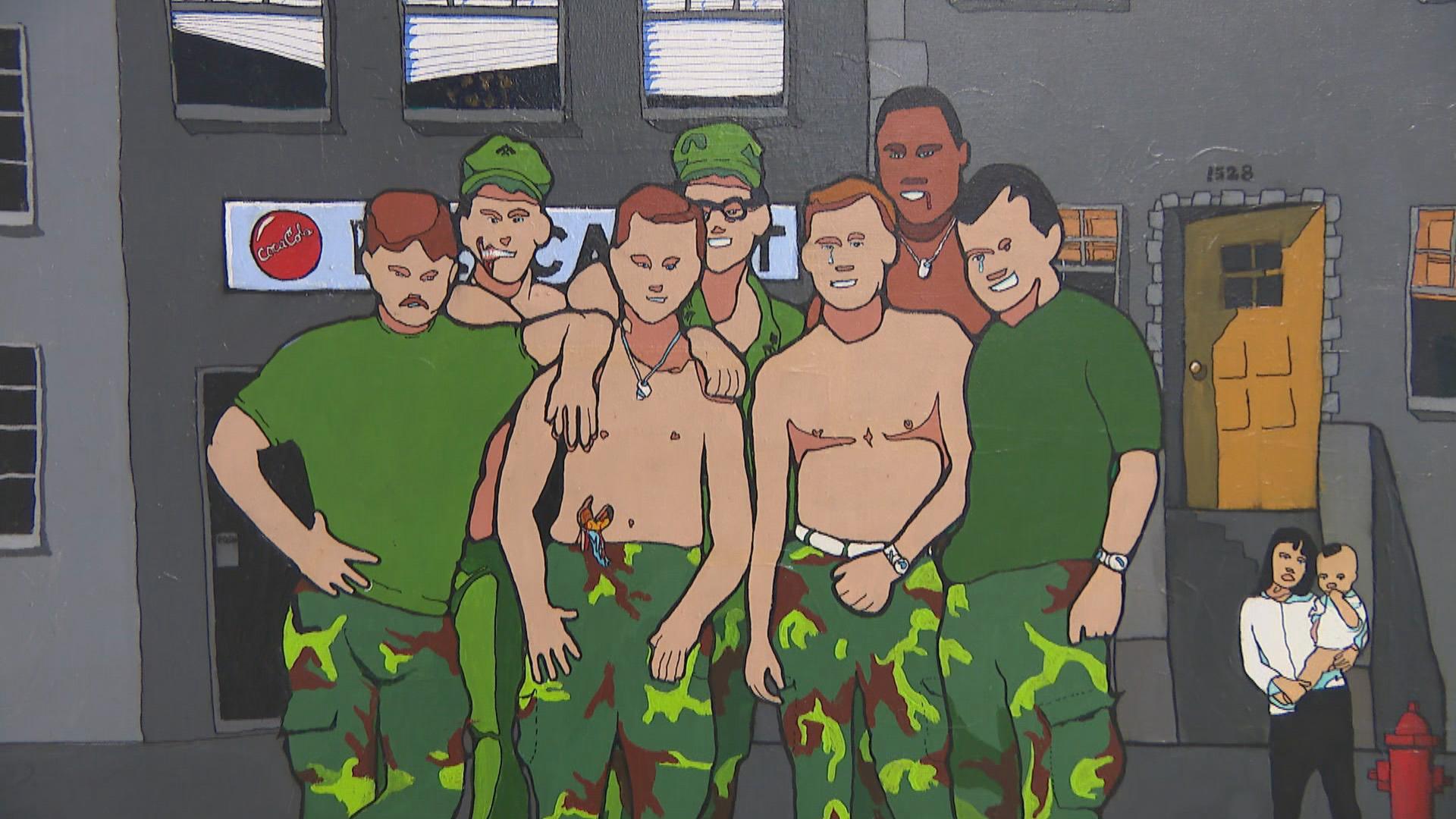 Our collection is an individual snapshot into the mind of a veteran but when you look at it collectively, it's about the veteran journey. We're not only an art museum, but we're a history museum.
These experiences really shape their lives, it shapes their art, and so you come to the museum and you might expect to see a lot of combat scenes, but that's not what we are, not who we are.
Vitali: The museum staff looks forward to the day they can welcome visitors again.
Foster: The museum is closed for the time being, and we're not gonna open until it's safe for people to come back. It's hard to come here and not see people but we'll get back there and so we're working on our greatest asset, which is our collection. We're still working on getting our next exhibition, and we're doing all that stuff so we're ready on the backside of this. We're gonna be good to go.
---
More on this story
The National Veterans Art Museum postponed its fall exhibition until the spring. The focus will be on the Chicago Vietnam veteran who became the official photographer to Mayor Richard J. Daley. We hope to catch up with them then. 
Below, watch our 2016 story about the art installation "Above and Beyond," made up of 58,000 dog tags.
Note: This story was originally published on May 25, 2020. It has been updated.
Follow Marc Vitali on Twitter: @MarcVitaliArts
---