Some 141 years ago, a local club formed to support good government – and a third term for President Ulysses S. Grant. Grant didn't get the nomination, but the Union League Club of Chicago still welcomes presidents and explores public policy.
It's also home to a massive art collection that includes a Monet and a passel of Paschkes. 
The latest in our series of virtual tours: a private club with a public focus — and an eye for artwork.
TRANSCRIPT
Marc Vitali: The walls are filled with early American artwork: Depression-era oil paintings, dramatic vistas of Yosemite Valley, and this view of Garfield Park painted more than a century ago.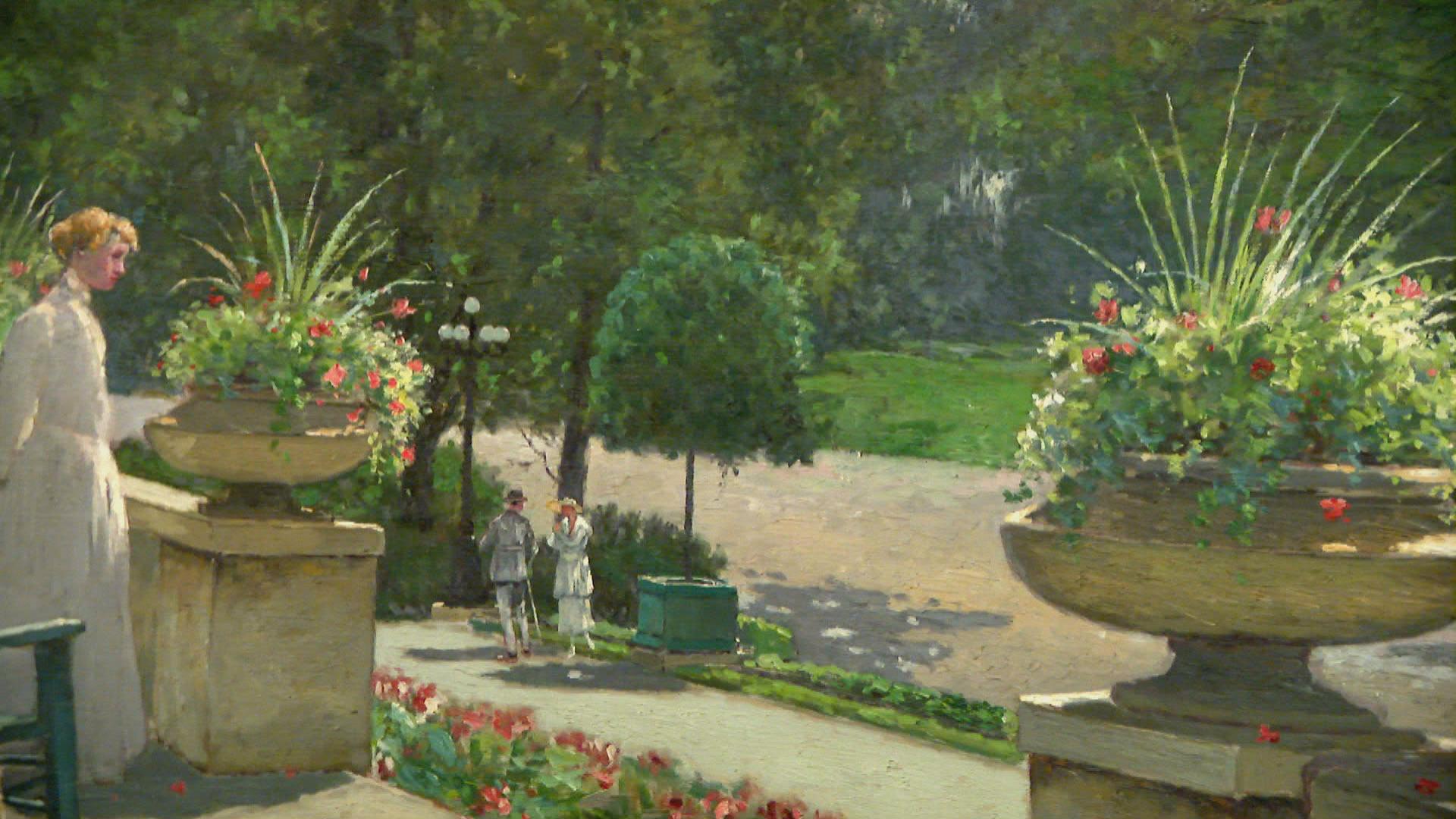 There's also contemporary work, including new acquisition "Back of the Bus for Now" by local artist David Anthony Geary.
A 1990s holographic work by Ed Paschke.
And this playful windy cityscape by Roger Brown.
Sally Metzler, Union League Club of Chicago: The club was founded in 1879. The members from the first day of its inception decided that culture was key, key for the future. Many of the members were distinguished individuals in Chicago who really set the foundation for the beauty of our city.
Vitali: Members included Daniel Burnham and Louis Sullivan. But like many clubs of the era, it was slow to welcome Jews, blacks and women into its ranks.
Metzler: We have a saying that "women were on the walls, before they were in the halls" and that means, as we know, many clubs and universities were divided by sex. Before women were officially members here we had art by female artists from the early 1900s.
There is art everywhere, and absolutely the best collection of art of any private club I'd say in the world, in breadth and in quality.
Vitali: Their most famous work is a Monet's "Apple Trees in Blossom" – worth millions. It's currently on loan to an exhibition in Germany.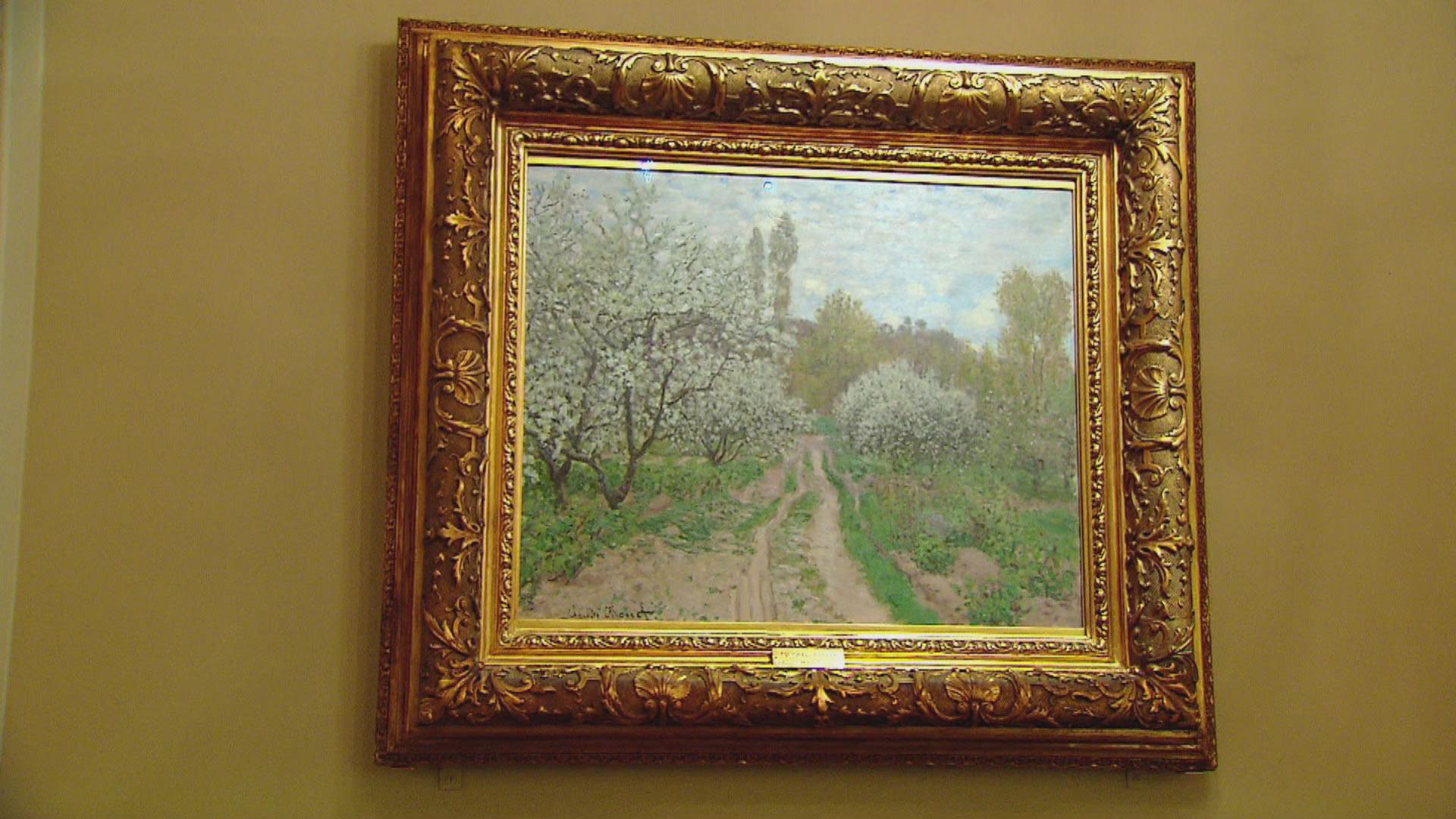 Metzler: We purchased it back in 1895. The members were very prescient. At that time, Claude Monet was still alive, so when we purchased this work of art, it was a contemporary work of art.
Vitali: There are more than 700 works in a collection that continues to grow – even as the club suspended operations during the pandemic.
Metzler: The Union League Club is doing well, considering the circumstances. We have been around for over 140 years. We've lived through so many other turbulent times. We continue not only to collect but we also exhibit emerging artists.
So we have this great history right on our walls and also an exemplar of great beauty and what one can achieve.
Culture helps us to become better people. It inspires us to do better things and that's really what I think the Union League Club is all about.
---
More on this story
Since this story was first published on June 11, 2020, the Union League Club has fully reopened in accordance with state and city guidelines. 
Public tours are also up and running, but those interested should make a reservation with the club in advance. 
Follow Marc Vitali on Twitter: @MarcVitaliArts
---